Vientiane: The sleeping capital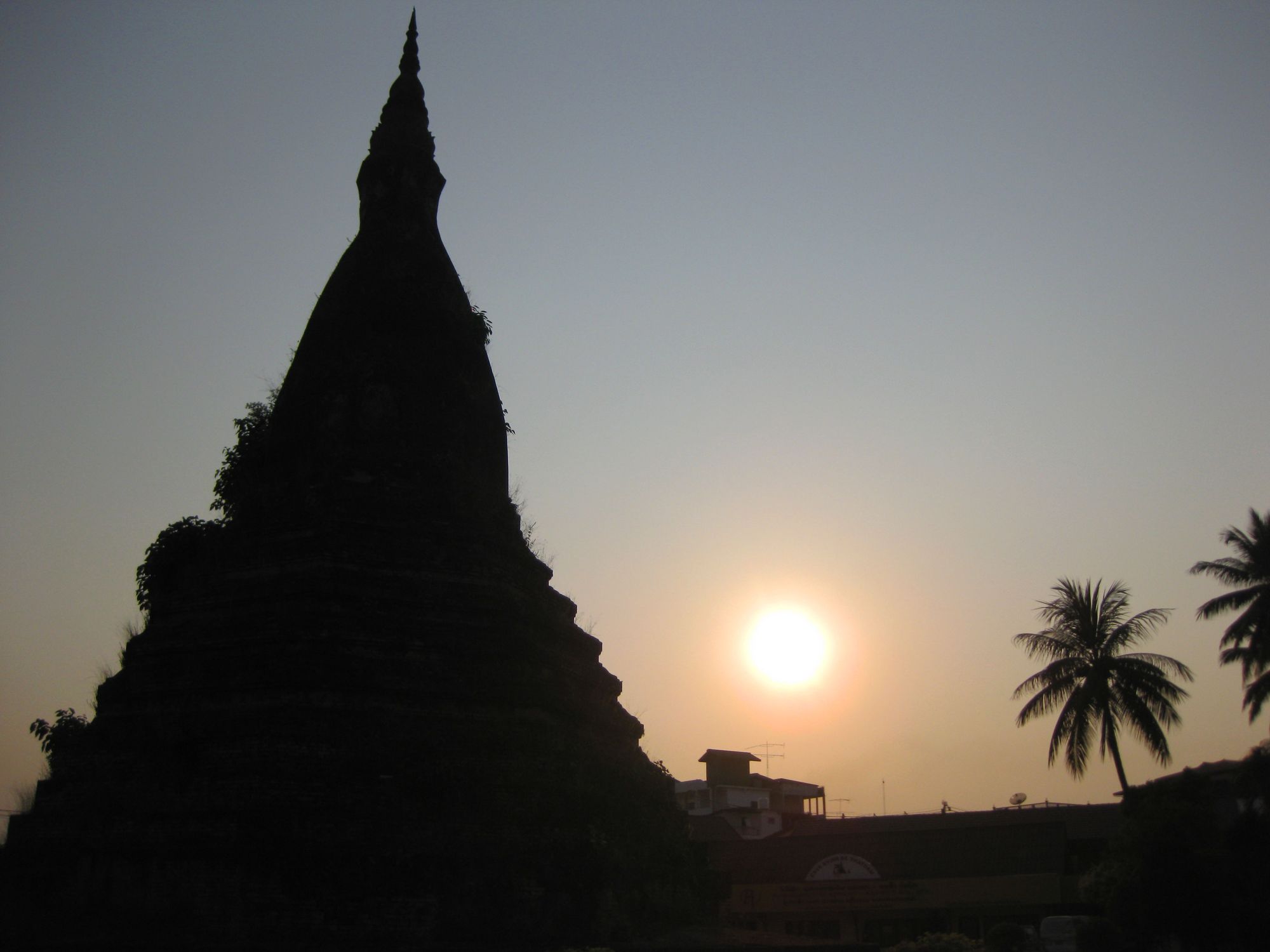 At the end of the long and bone-jarring road south from Luang Prabang, we finally found respite. The lumpen limestone hills flattened out, the potholed gravel track gave way to a smooth, mostly sealed tarmac road, and the somniferous calm of Vientiane enveloped us. The streets were wide, half empty, dozy in the heat. The Lao capital is allegedly home to around 200,000 people, comparable in size to Rochdale, but even this modest figure was hard to believe.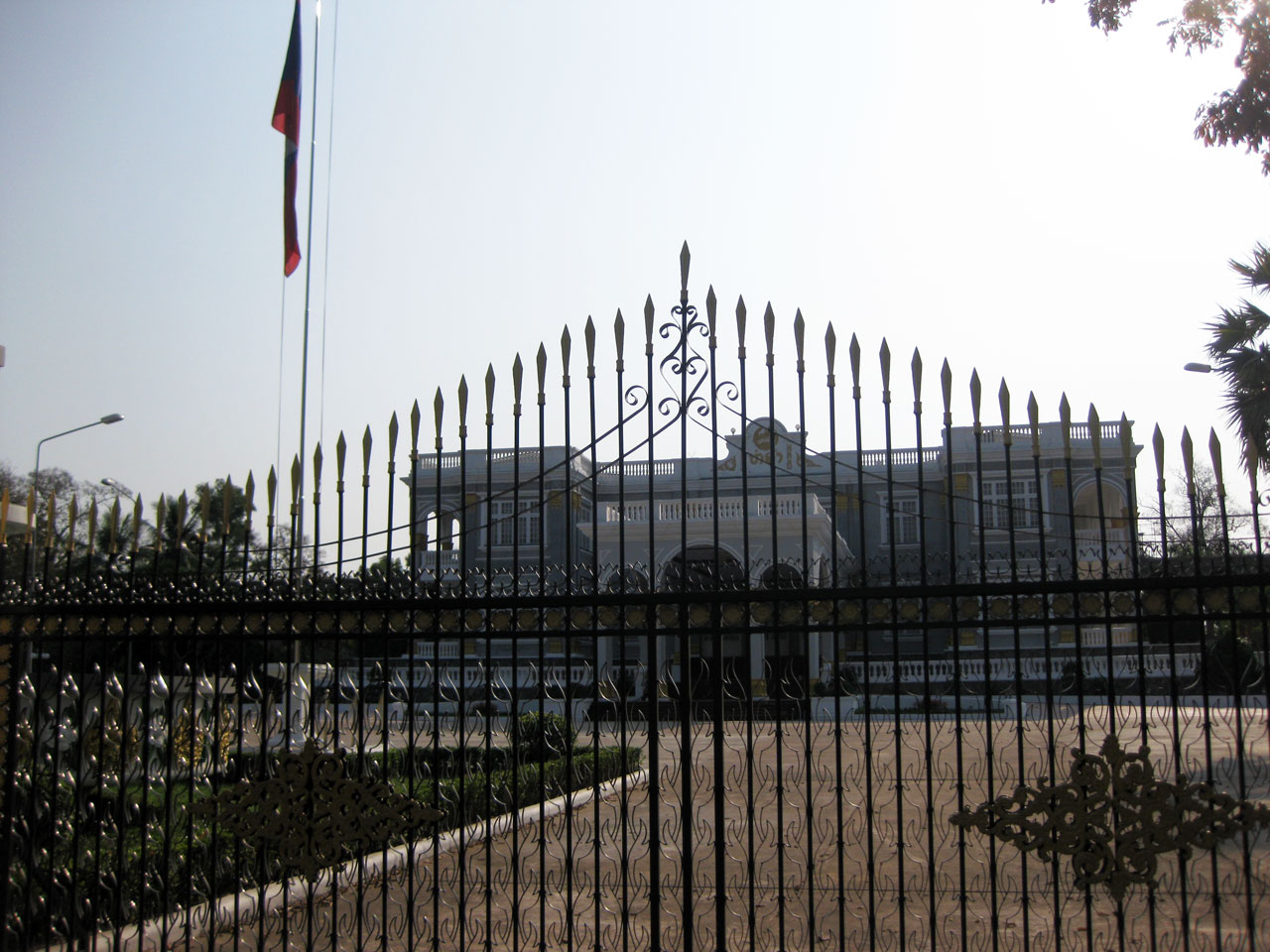 Although Laos is ostensibly a communist country, Vientiane lacks the bombast and ceremony of Hanoi. The Presidential Palace was a rather modest affair, barely set back from the road, and it would have seemed in keeping with the place if a smiling President had leant out of a window and waved at us. Although Vientiane is an old city, the scattering of temples and stupas felt less integral to the spiritual and architectural fabric of the city than the glittering golden sanctuaries of Luang Prabang. The handsomely decrepit That Dam stupa, said to be home to a seven-headed naga, had rather prosaically been turned into a roundabout.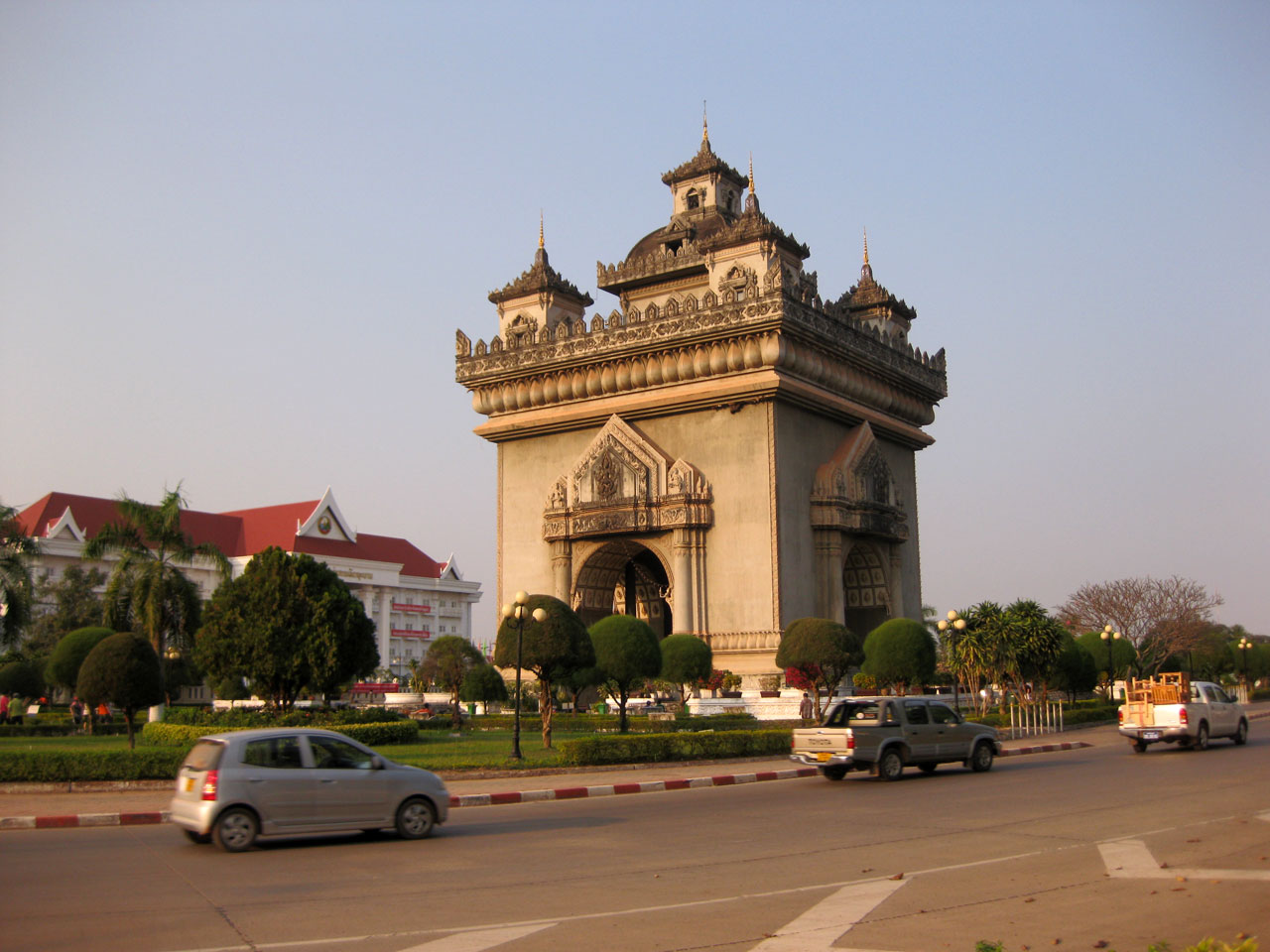 Vientiane's most striking monument is Patuxai, a triumphal arch dedicated to those who died in the Second World War and the subsequent struggle for independence against the French. The concrete and the funds that were used to build this grandiose structure were originally donated to the Lao government by the USA to build a new airport, hence the local nickname for Patuxai: the 'vertical runway'. The same sense of humour seemed to have infected the nearby road signs, cautioning drivers against excessive speed and running over children while also advertising Beerlao, the ubiquitous national lager.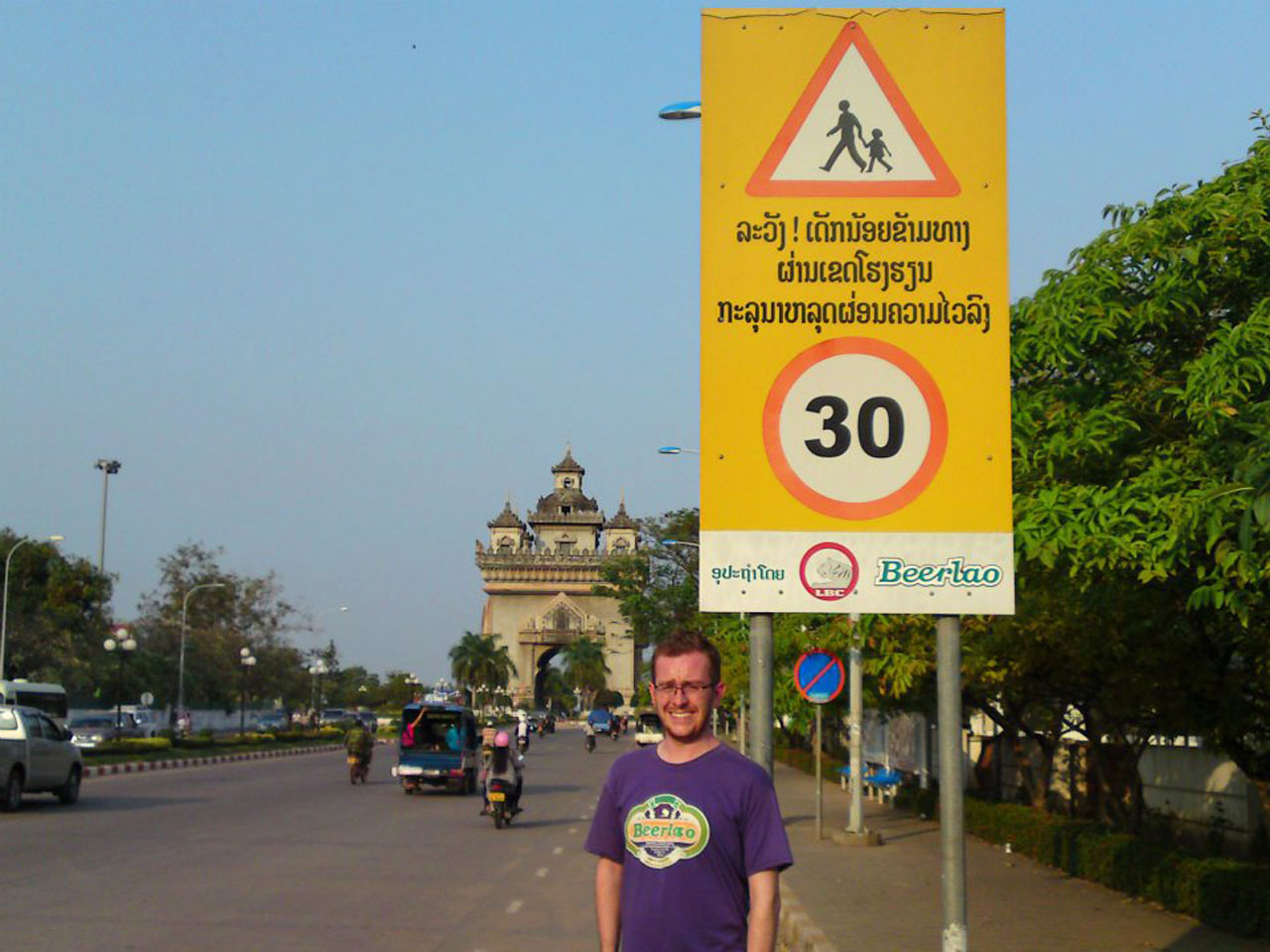 The not-so-subliminal messaging certainly seemed to work on us, and we enjoyed the last Beerlao of our stay at a little kiosk on the north bank of the Mekong. As the sun began to set, Vientiane's senior citizens, veterans of wars barely known in the west, ambled along the riverfront promenade with hands clasped behind their backs, as if channelling the spirit of the Frenchmen who had once governed this city. Kids in school uniform giggled and pointed at us, the pale and gangling falang; young lovers smiled and held hands.
At this time of year the melt waters that feed the Mekong are yet to break free of the Tibetan plateau, and the great river was much diminished, marooned in the middle of a dry, dirt-brown floodplain. On the opposite bank, the silhouette of Thailand quivered in the heat. That feeling of wide open space, of an emptiness that was somehow complete, seemed at its strongest here, where the country gently petered out across a cracked, parched river bed.