Luang Prabang: Buddhism and bowling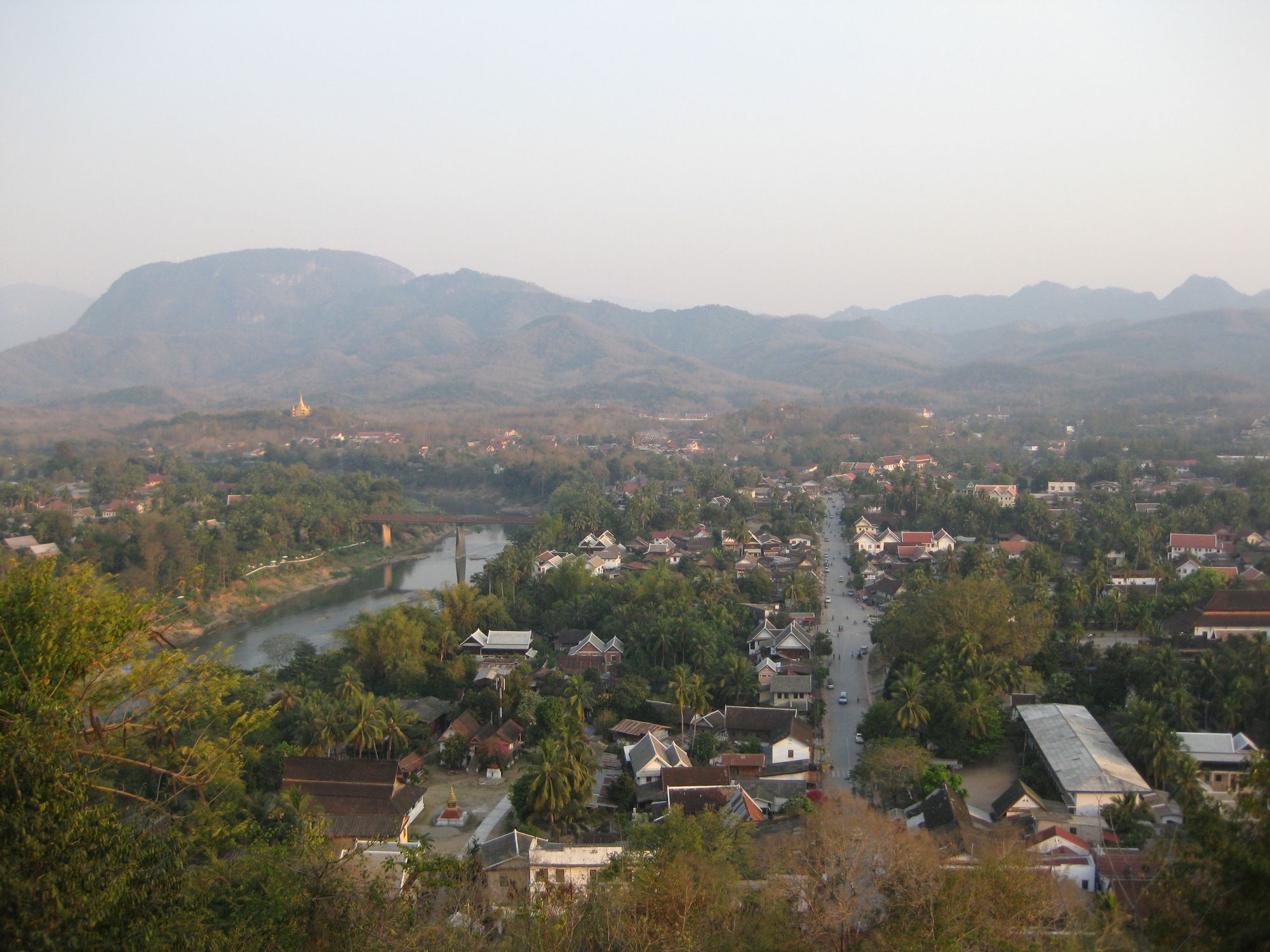 The fluorescent green ball bounced and skidded wildly across the lane into the gutter, and I stumbled back through the fug of cigarette smoke to retrieve my pint, shouting to be heard over the blaring Rihanna medley assaulting my ears.
"Not quite what I expected from our first night!"
It was a bit of an understatement. The scene was far removed from that of just a few hours ago, when we were dropped off by a tuk tuk in the eerily quiet centre of Luang Prabang, having just arrived on the short flight from the tumult and traffic of [Hanoi](GHOST_URL/hanoi-old-quarter/" target="_blank).
After we'd found some accommodation, we made a reasonable job of finding our bearings and settled in at a riverside bar called Utopia, a candlelit cushions-on-the-floor kind of place thronging with gap year types. Somehow we fell into conversation with a creepy middle aged Mancunian who told us how to fend off a rabid dog with a laser pen, and explained his seduction technique of staring intensely at a woman's crotch until she walks over and talks to him. We left him as we found him, sitting on his own.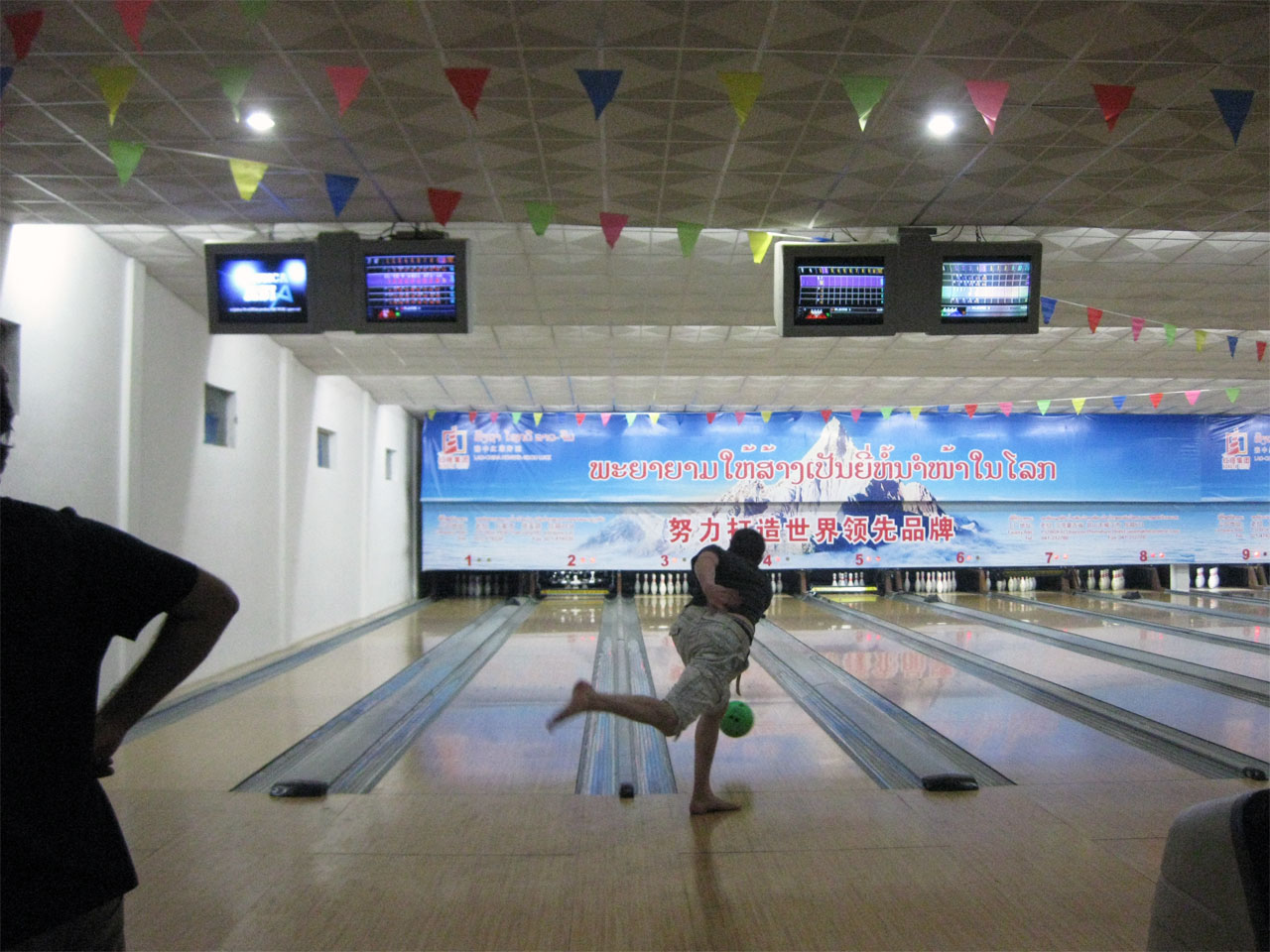 Although it often features on the same travellers' circuit as the likes of Ko Pha Ngan and Kuta, Luang Prabang isn't a town that parties late into the night, with all the bars closing around 11, and the only place you can get a drink late at night is a bowling alley out on the edge of town. We ended up taking a tuk tuk there with a selection of waifs and strays from Utopia, and stayed there until I can't remember when. The atmosphere inside wasn't like any bowling alley I've ever been to (although [Rowan's](http://www.rowans.co.uk/" target="_blank) on a Friday night comes close), and it was a surreal introduction to a town more famed for its stupas than its strikes and spares.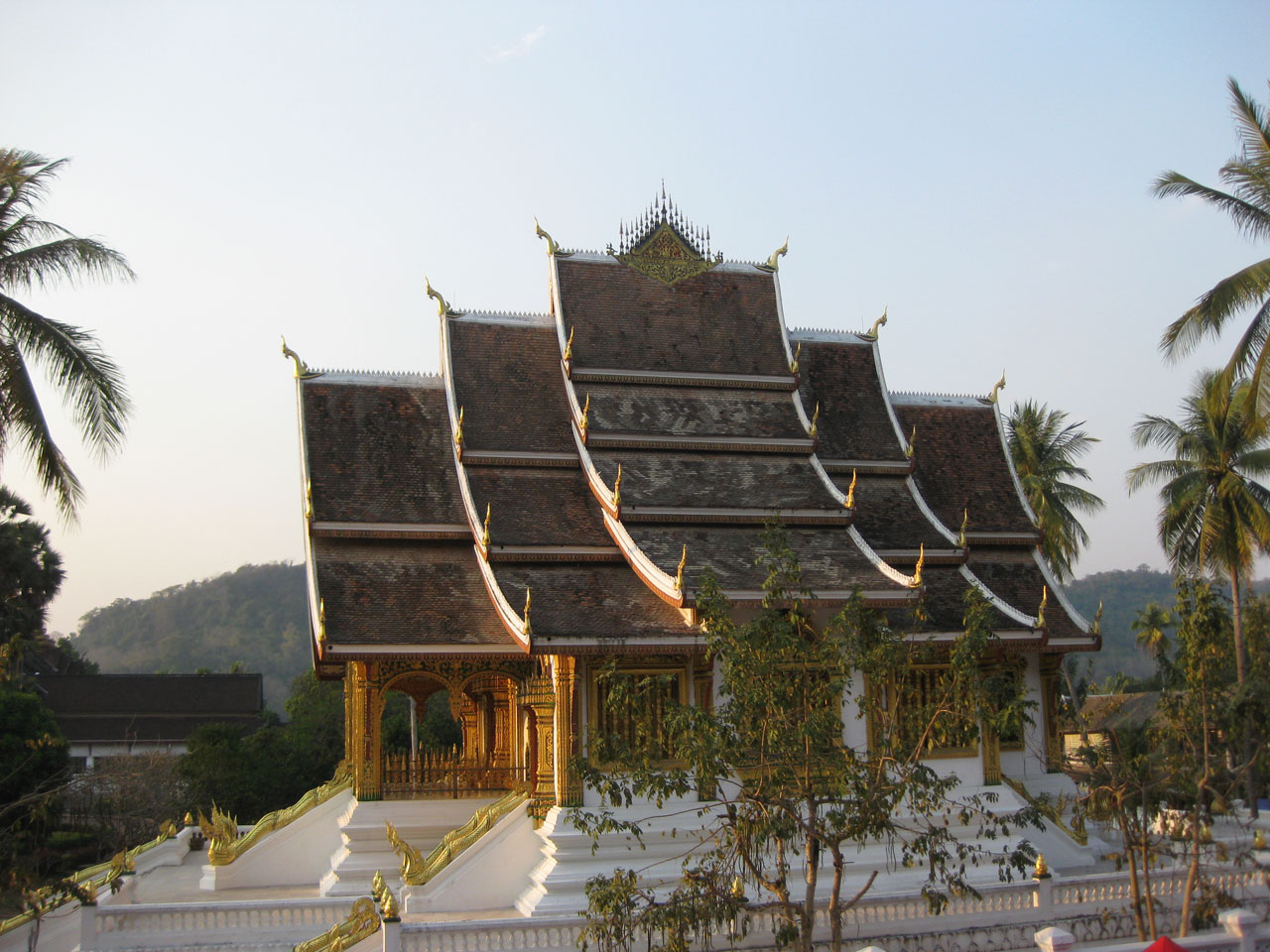 When we emerged into the blazing sunshine of the next day, groggy from ill-advised buckets of Lao Lao whisky, we found the Luang Prabang we had been expecting, a shimmering tropical mirage of a town glinting with gold. Days here are languid and sun-slowed, unrolling at a stoned kind of pace, and even the tour groups snapping away on their DSLRs seemed to move from temple to temple in a torpid daze. Indeed, over the course of the next week I found Laos to be the most laid-back place I'd ever visited, more so even than the Caribbean, and incredibly friendly with it. The word for 'hello', sabai dee, seems like it was made to be said with a huge smile on your face.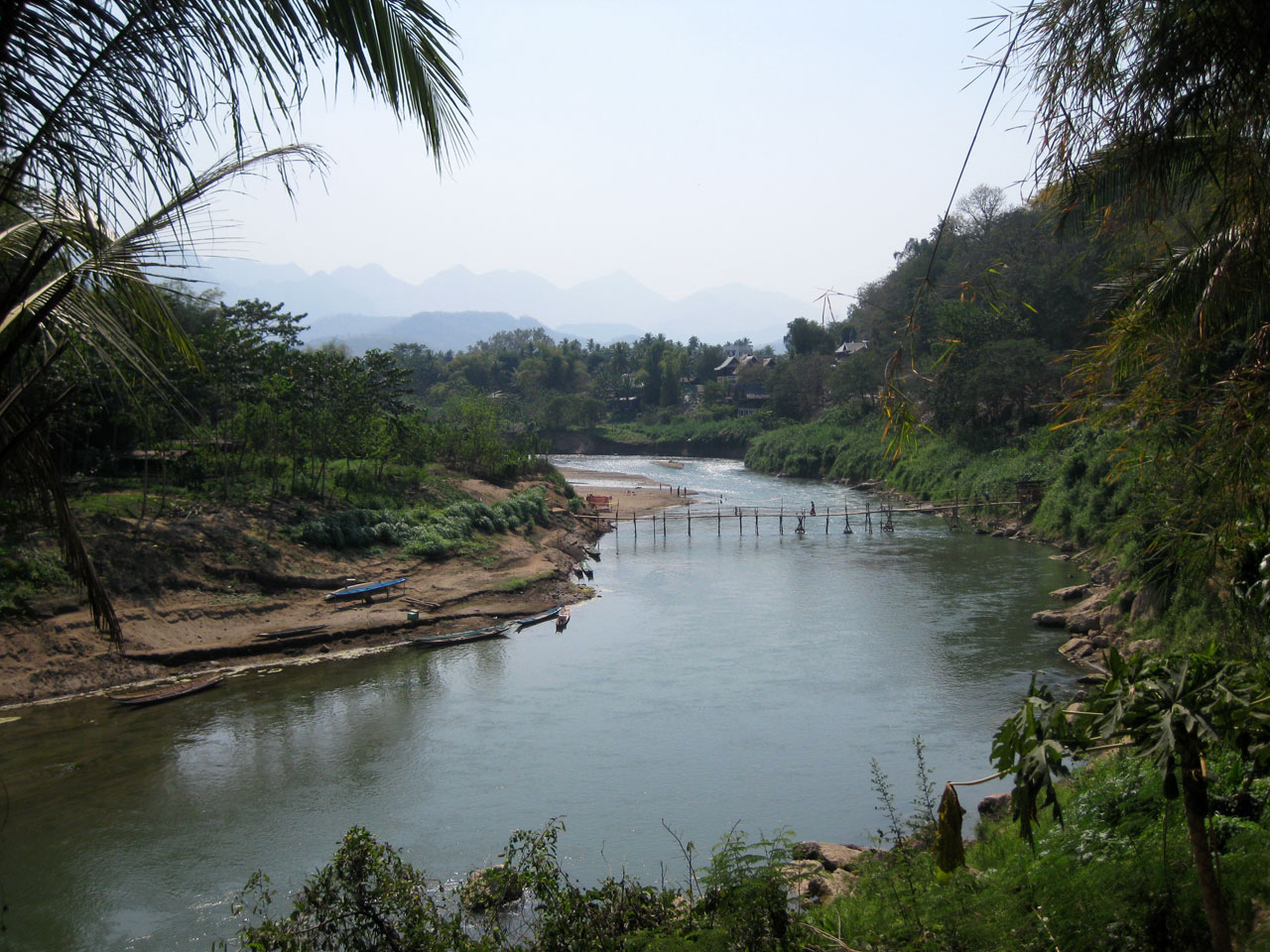 This city of smiles sits at the confluence of two rivers, the Nam Khan and the Mekong, surrounded by serried mountains and steaming jungle. We were advised against swimming in the polluted Mekong, but the Nam Khan offers a beach of sorts, a patch of sandy riverbank reached by crossing a precarious bamboo bridge. Here we found a makeshift shack selling cold bottles of Beerlao, and swam in the river while local kids built little stupas out of the sand on the riverbank, pointing and giggling at the falang splashing about in the water, rapidly pinkening in the midday sun.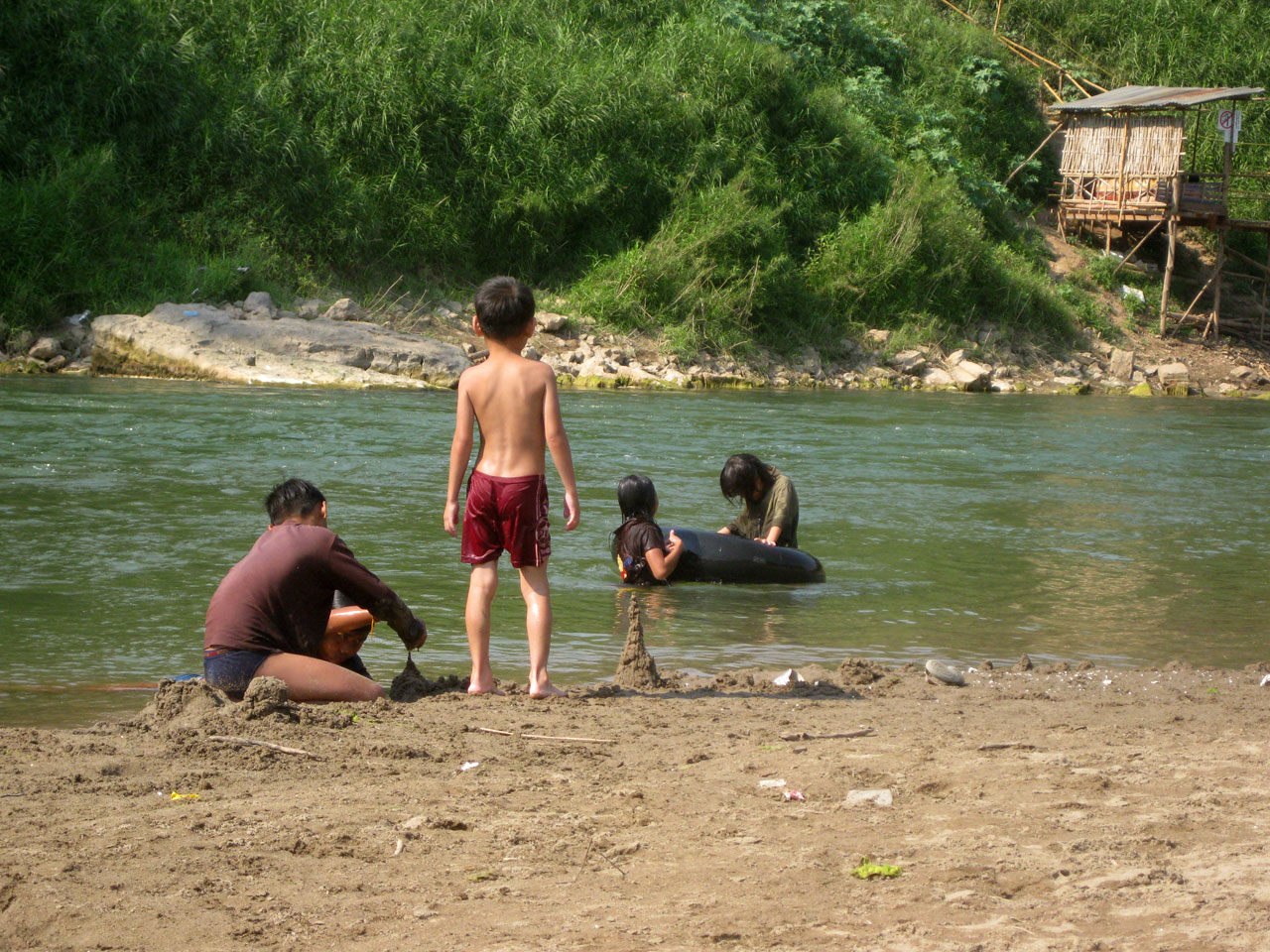 The sand architecture was impressive, but it had nothing on the real thing. The mosaics of Wat Xieng Thong and the cascading roof of the Royal Palace are rightly famous and draw the crowds, but these are just the crowning glories in a town that seems to be stuffed to the rafters with Buddhist ephemera. Even in the dustiest, drowsiest corners of the town you seem to stumble across a centuries-old wat or a chuckling Buddha, and a huge part of Luang Prabang's charm is just wandering along the serene streets, feasting your eyes on the stylistic dovetailing of ancient Asia and colonial France.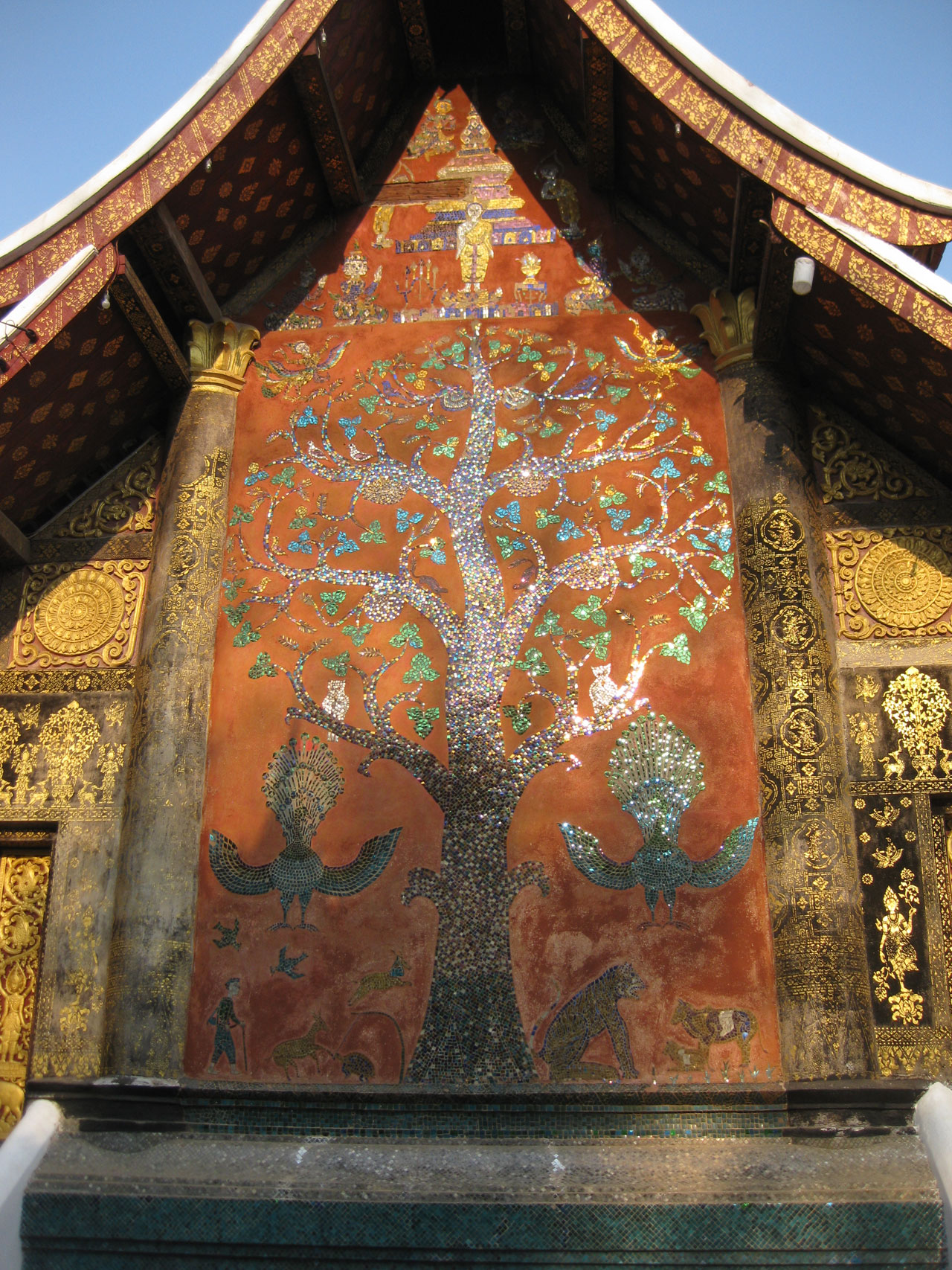 The centrepiece of Luang Prabang is Mount Phou Si, a gentle hill crowned by a golden stupa. We made the ascent as the sun was setting, a popular time to climb the 300 or so steps, and were treated to a panoramic view of the town lit up in pink and orange. From up here you realise just how little imprint Luang Prabang makes on the surrounding countryside, the slanting rooftops and gilded temples crowded out by dense green foliage.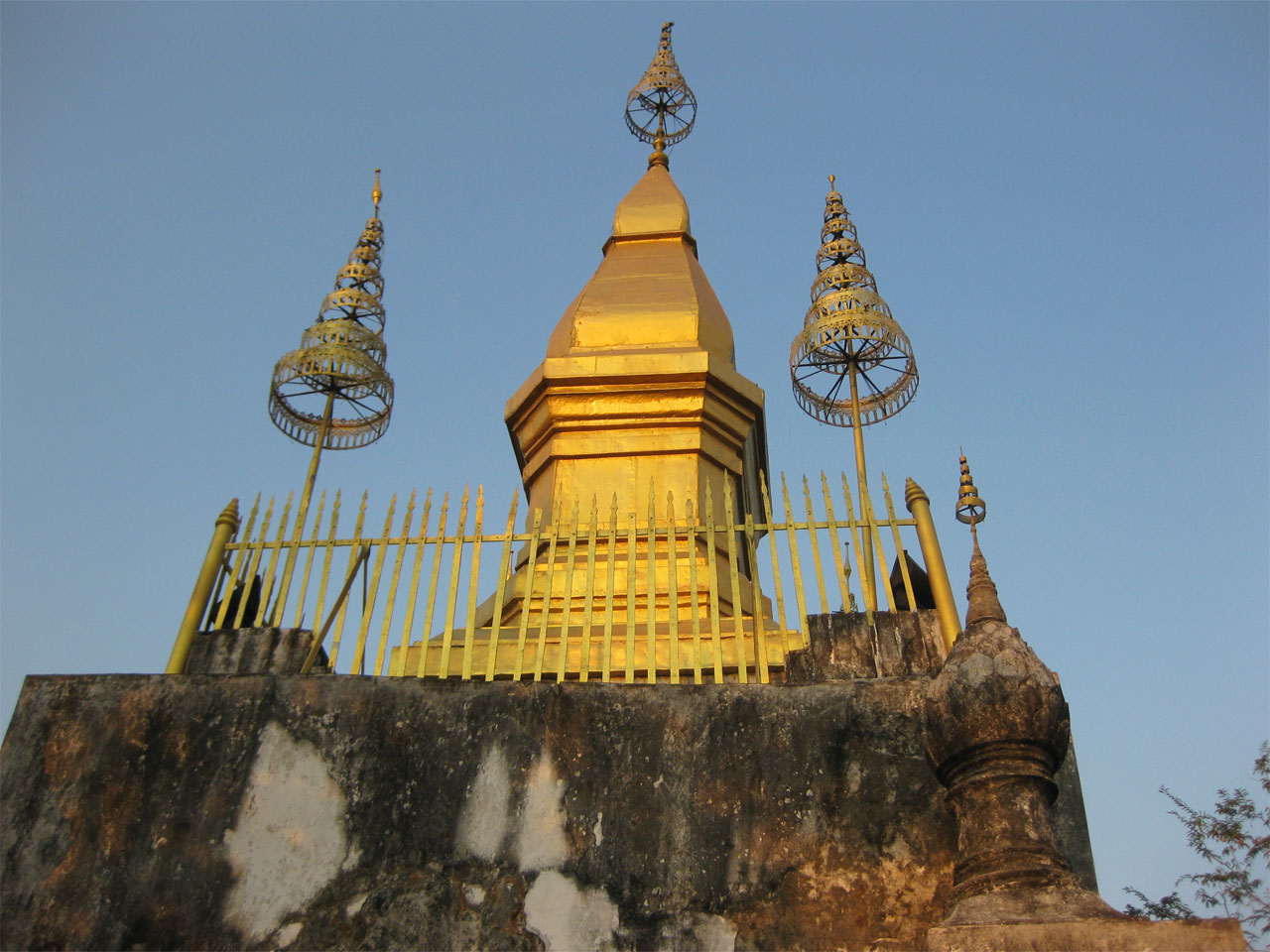 We made our way back down the other side of the hill, and passed a hall full of saffron-robed monks sat cross-legged, chanting in unison. It was one of those sights that stops you dead in your tracks, one of those moments where suddenly, thrillingly, you feel a long way from home.