Salta: Gateway to the Andes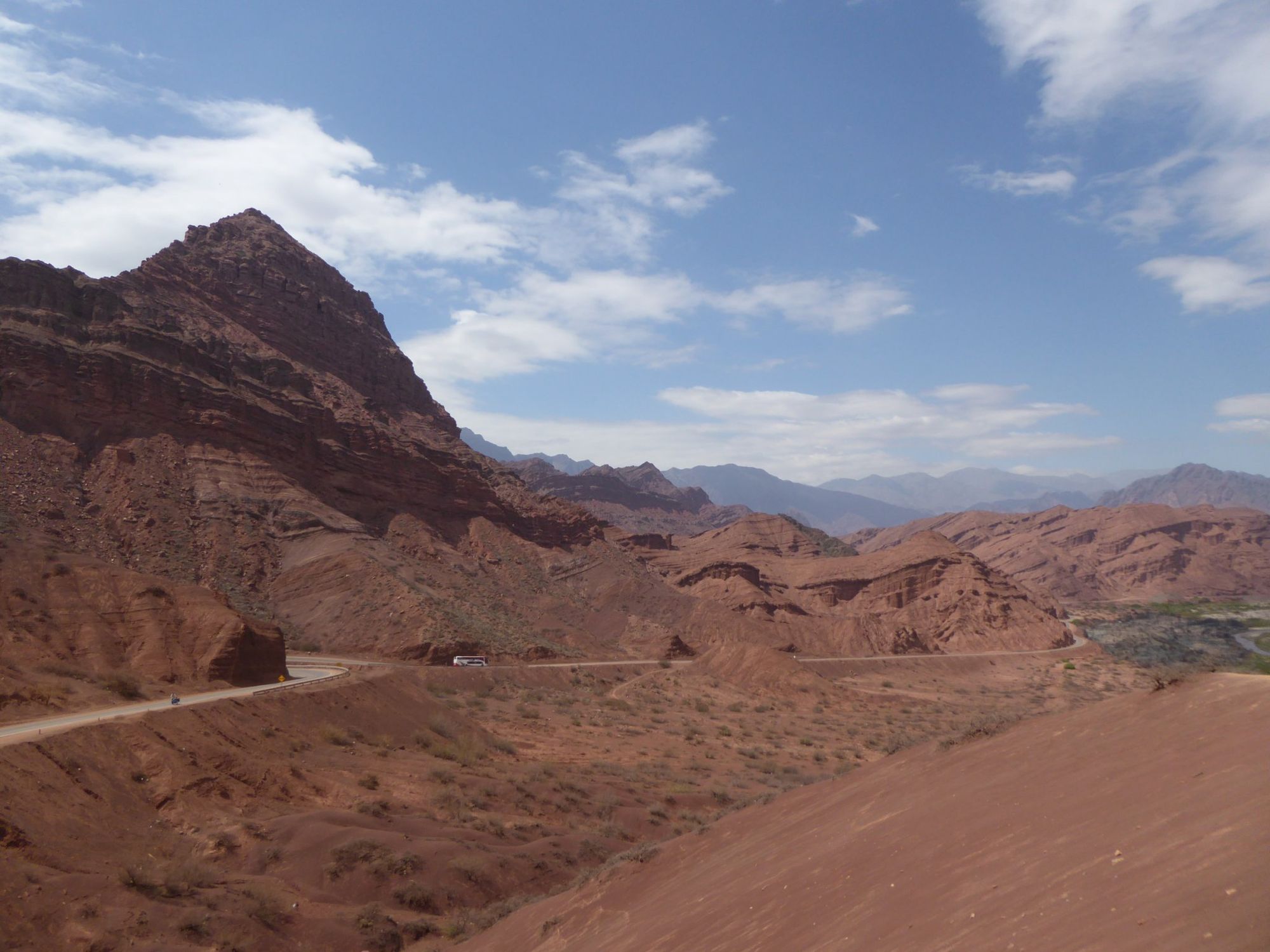 Arriving in Salta, in the mountainous north west of Argentina, felt like a watershed moment in our trip.
Up until now we'd mostly been travelling through places that felt culturally and architecturally European, but Salta was like a bridge between this world and the Andean countries that lay ahead of us. Here we saw many more indigenous faces, shops selling coca leaves, and ramshackle market stalls piled high with alpaca wool jumpers and llama-shaped fridge magnets.
Salta is also a beautiful city, with an unusually large number of well-preserved colonial buildings, and it's surprising that it doesn't feature on more itineraries. At the centre of the city is the shady main square, Plaza 9 de Julio, surrounded by restaurants and overlooked by the pastel-pink Cathedral, one of the prettiest churches we saw anywhere in Argentina.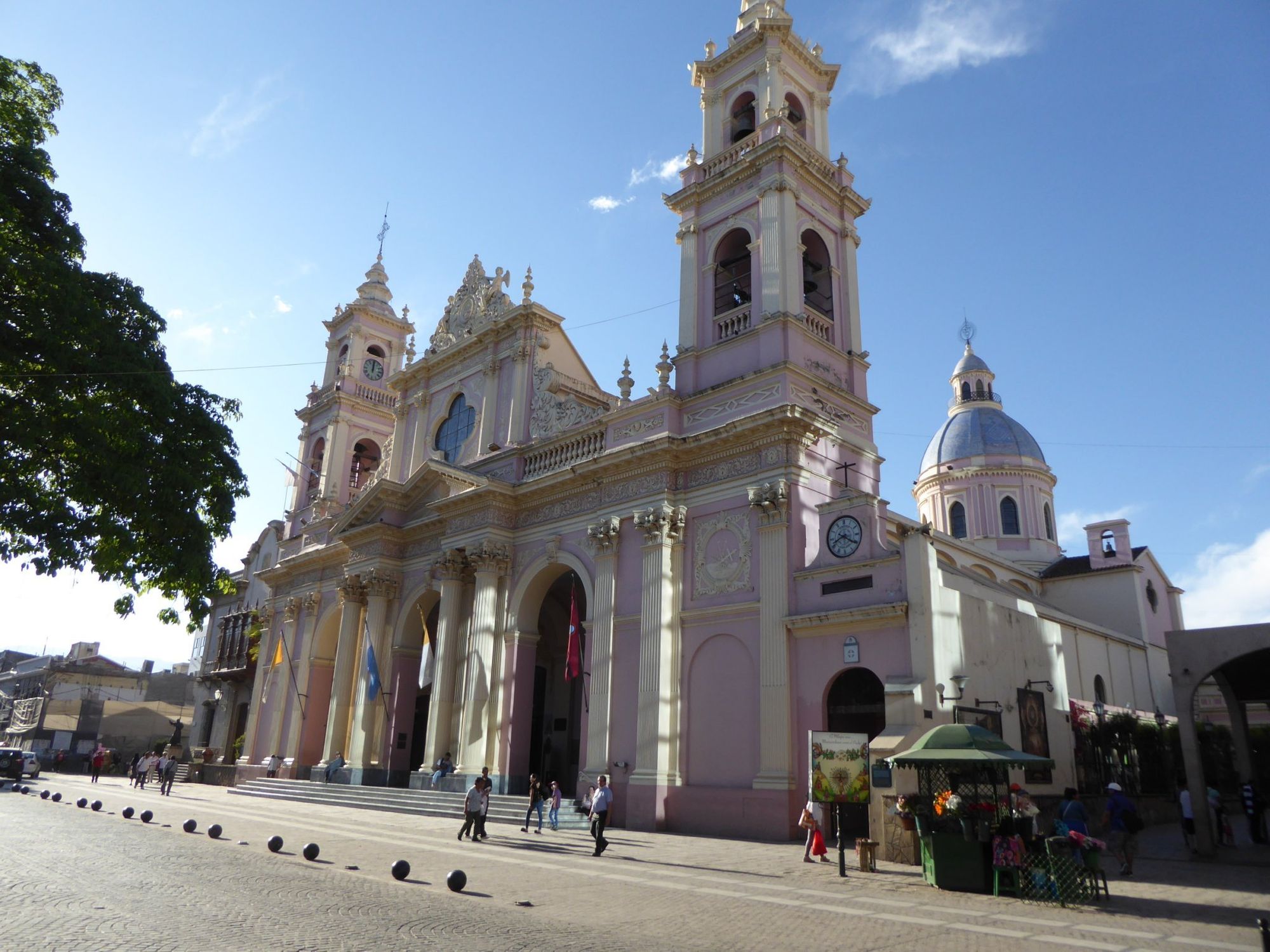 Our stay in Salta coincided with my birthday, and we kicked off the celebrations by taking a cable car ride up to the top of Cerro San Bernardo, where we had a great overview of the city and the surrounding brown mountains. Like most places we went in Argentina, the viewpoint was full of dogs snoozing in the shade and pensioners from Buenos Aires taking really bad photos on their phones.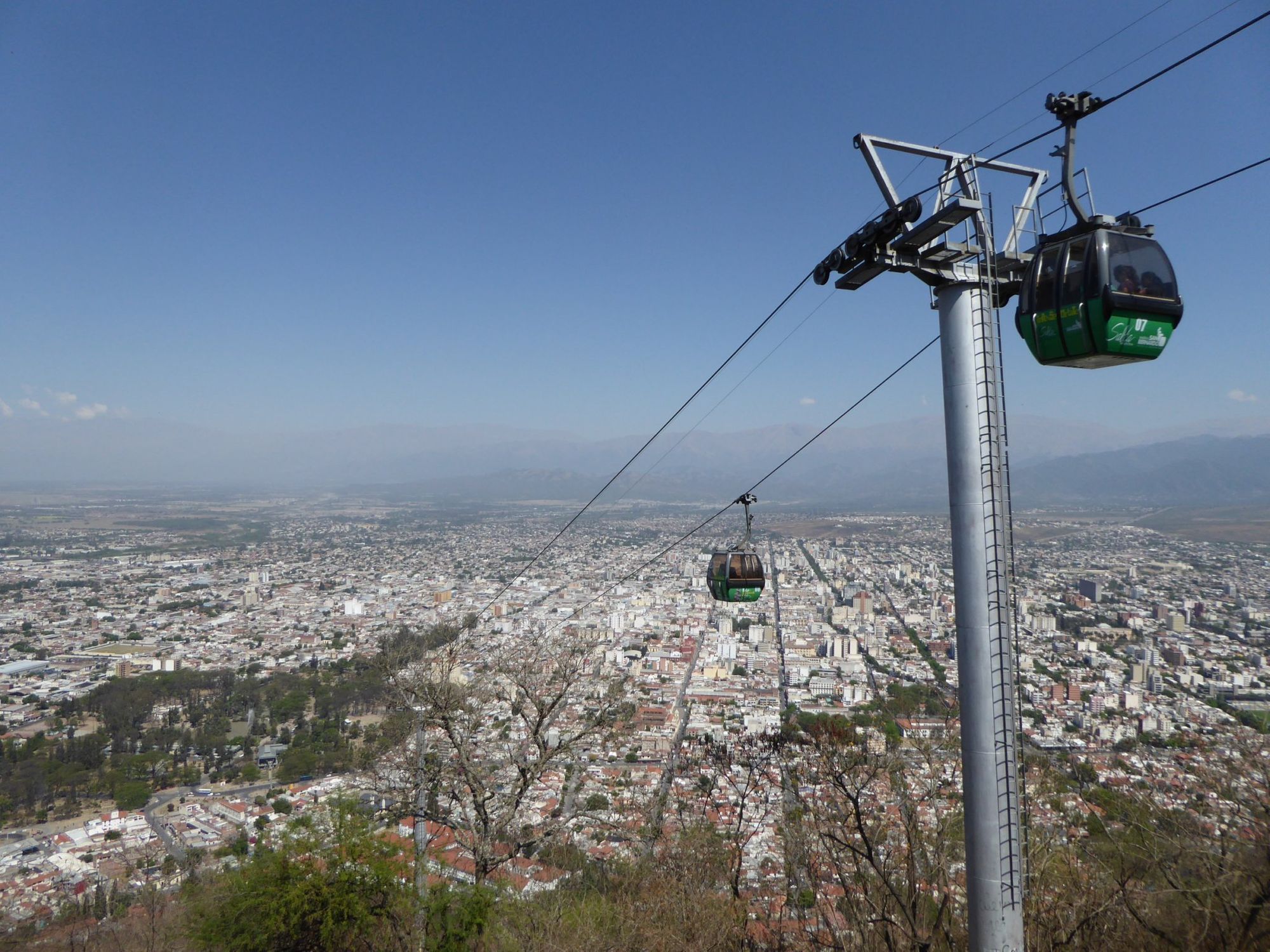 We decided to walk back down into town, passing a handful of nutters sprinting up the steps in the 35 degree heat, and found a laid-back little restaurant where we enjoyed a birthday lunch of beers and empanadas. An empanada is a kind of pastry filled with meat, cheese, vegetables or some combination of the above, like a little Cornish pasty. Salta's version of this quintessentially South American snack was the best we've tasted so far, smaller and lighter than elsewhere, served with a little pot of ever-so-slightly-spicy tomato sauce.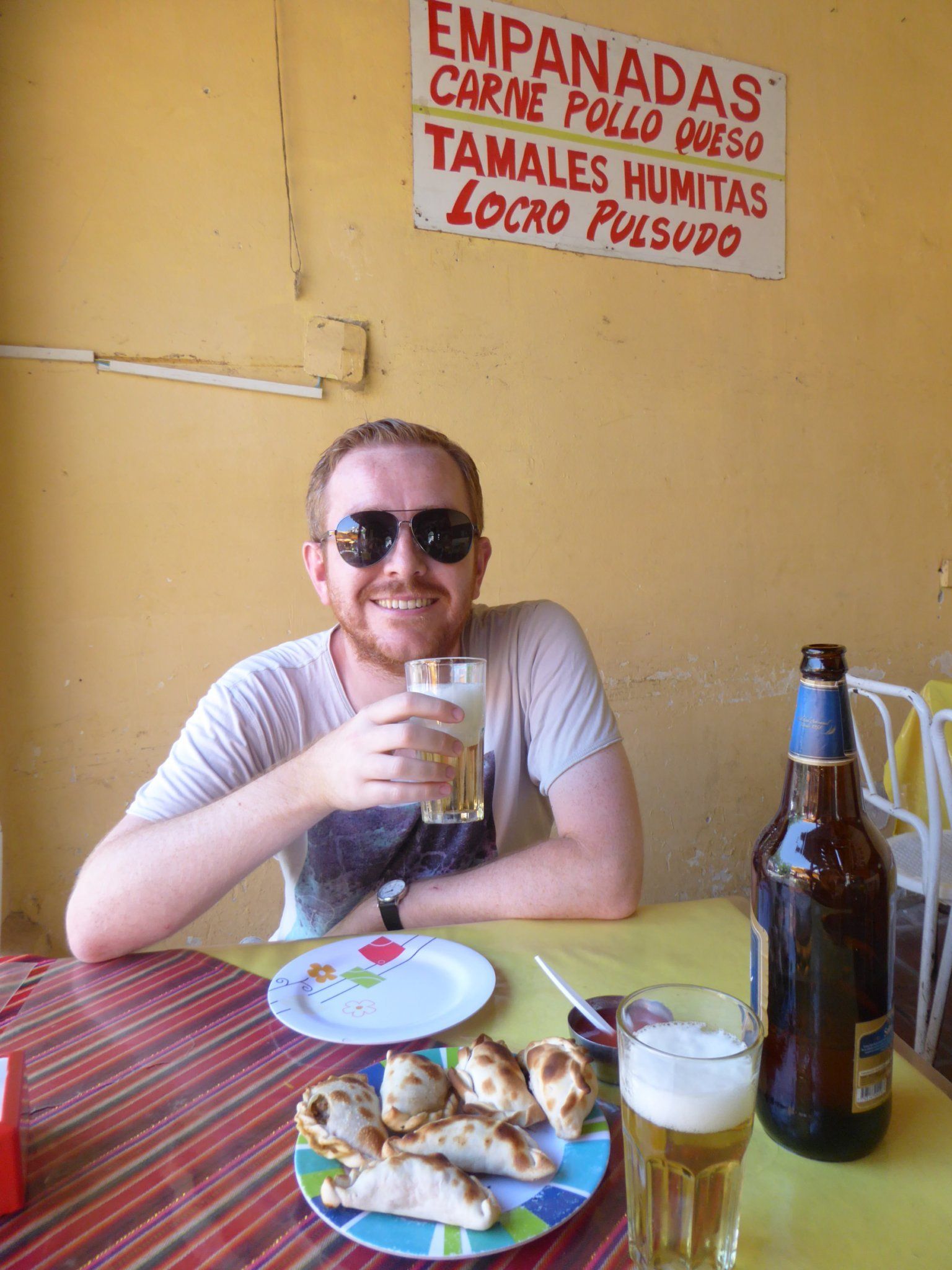 After lunch we went to Salta's most famous museum, the Museo de Arqueología de Alta Montana. This small and controversial museum focuses on the remains of three Inca children that were found at the top of the Llullaillaco volcano in 1999, on the border between Argentina and Chile. These unfortunate youngsters were human sacrifices, drugged and buried at the top of the mountain, and the extreme altitude at which they were laid to rest meant that they were incredibly well preserved. The museum displays one of the mummified children in a special cryogenic chamber, rotated every six months, along with a number of artefacts which were buried with the bodies.
When we visited the 'Lightning Girl' was on show, so called because her face was scorched by a lightning strike. It was quite creepy coming face-to-face with this 500-year-old teenager, and the extraordinary details such as her ritually deformed skull and braided hair. I can certainly understand why many indigenous people are unhappy about these children being exhumed and put on show, but I felt that the museum presented Inca culture and the story of these children in a sensitive and respectful way.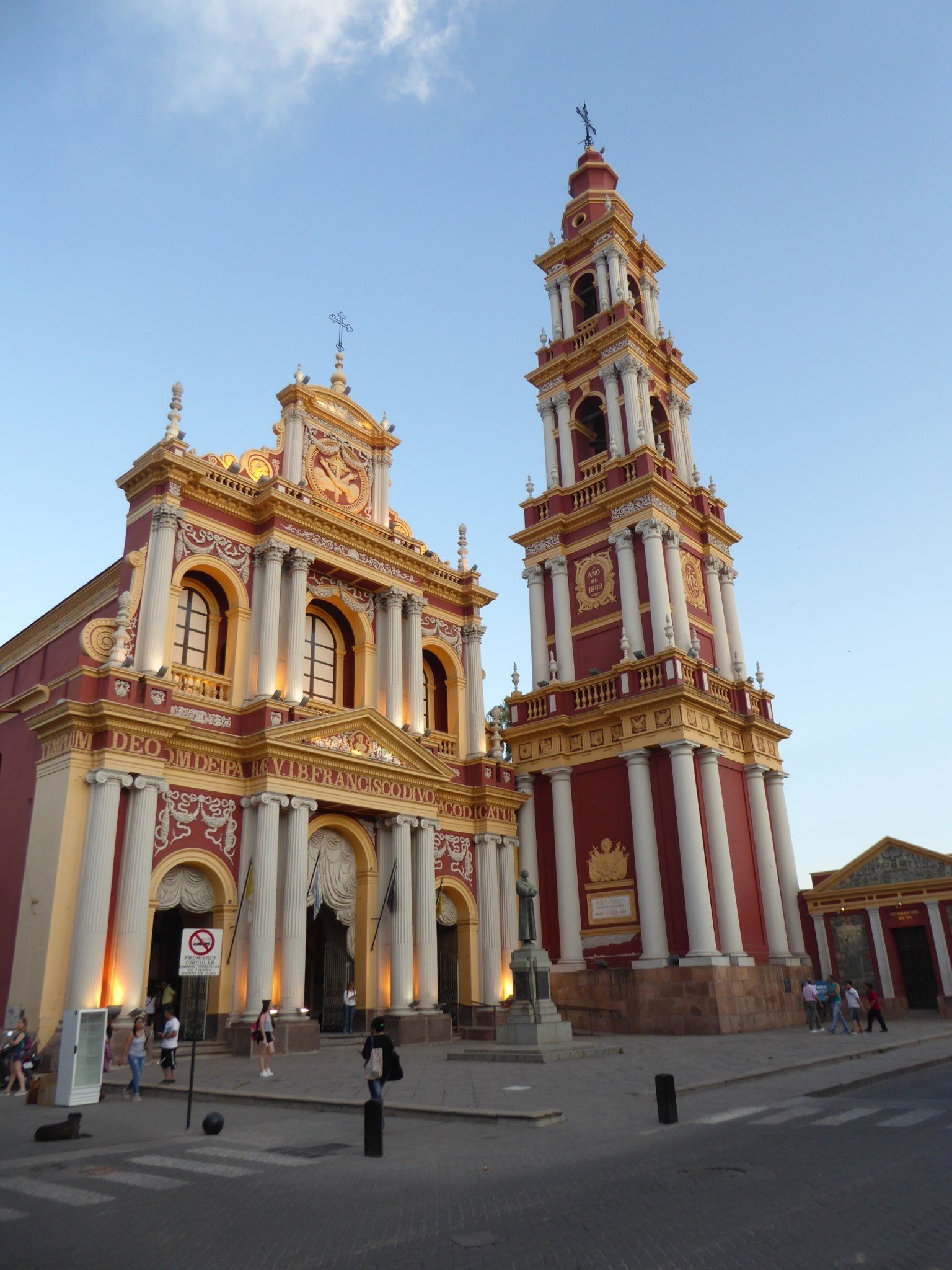 After this macabre birthday outing we wandered back towards our hostel, stopping to visit another of Salta's spectacular churches, the Iglesia San Francisco. The dazzling red and gold exterior, stacked upon white pillars in layers like a crazy Catholic wedding cake, is perhaps even more impressive than the cathedral. And inside was something even more bizarre than the mummified Inca children - a statue of the baby Jesus wearing a crown, which bore an uncanny resemblance to a tiny David Cameron.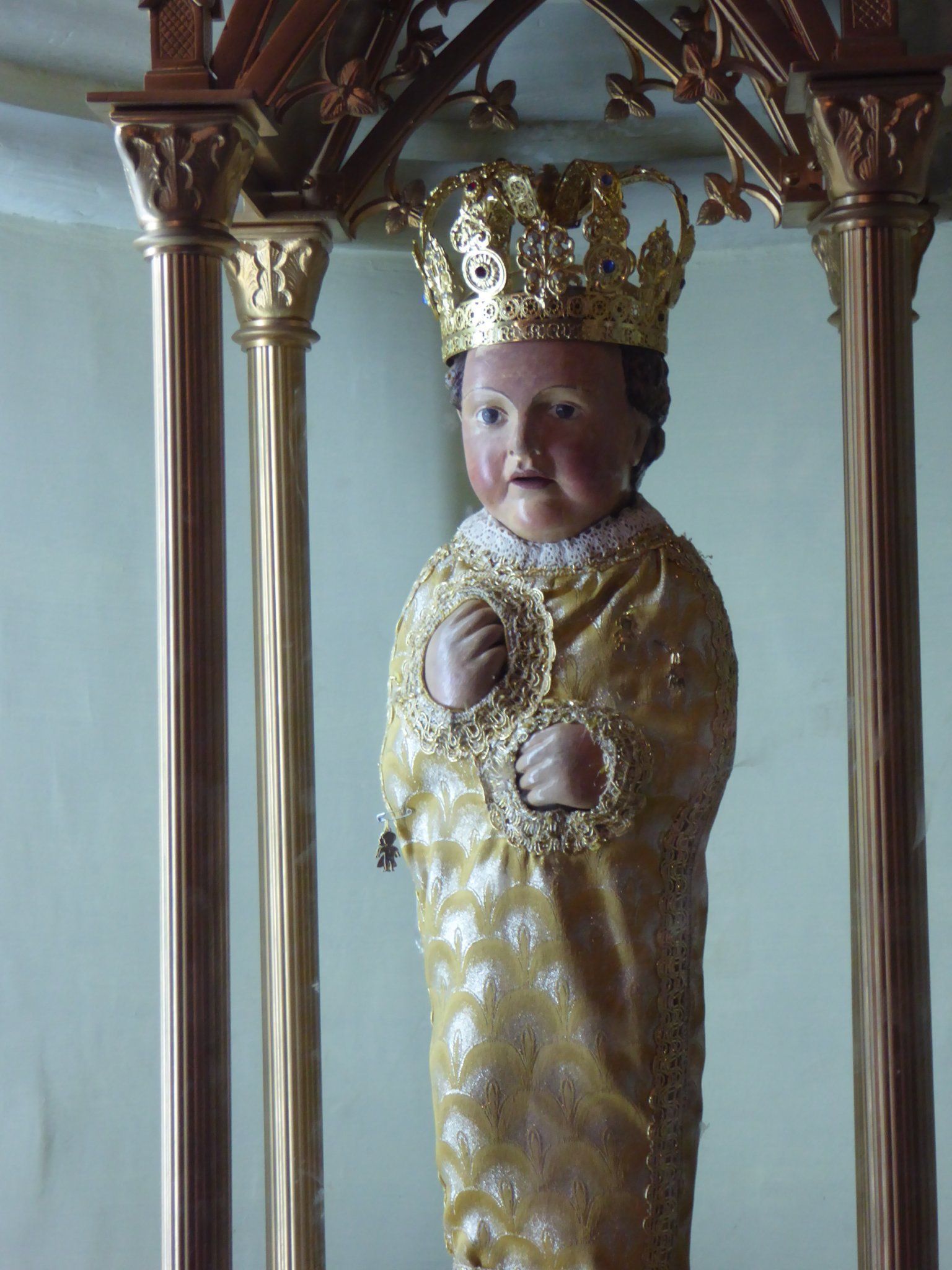 Salta is as much about the surrounding countryside as the city itself, so we took a trip south into one of the Dalíesque landscapes that characterise this part of Argentina. As the city fell away we passed through a scrubby landscape of hills prickly with cardón cacti, before entering the stunning Quebrada de las Conchas, the 'Ravine of the Shells'. The ravine takes its name from the fossilised marine creatures that can be found amongst the cliffs, but this former seabed is now a dry and dusty landscape typified by spectacular rusty-red rock formations reminiscent of the southwest USA.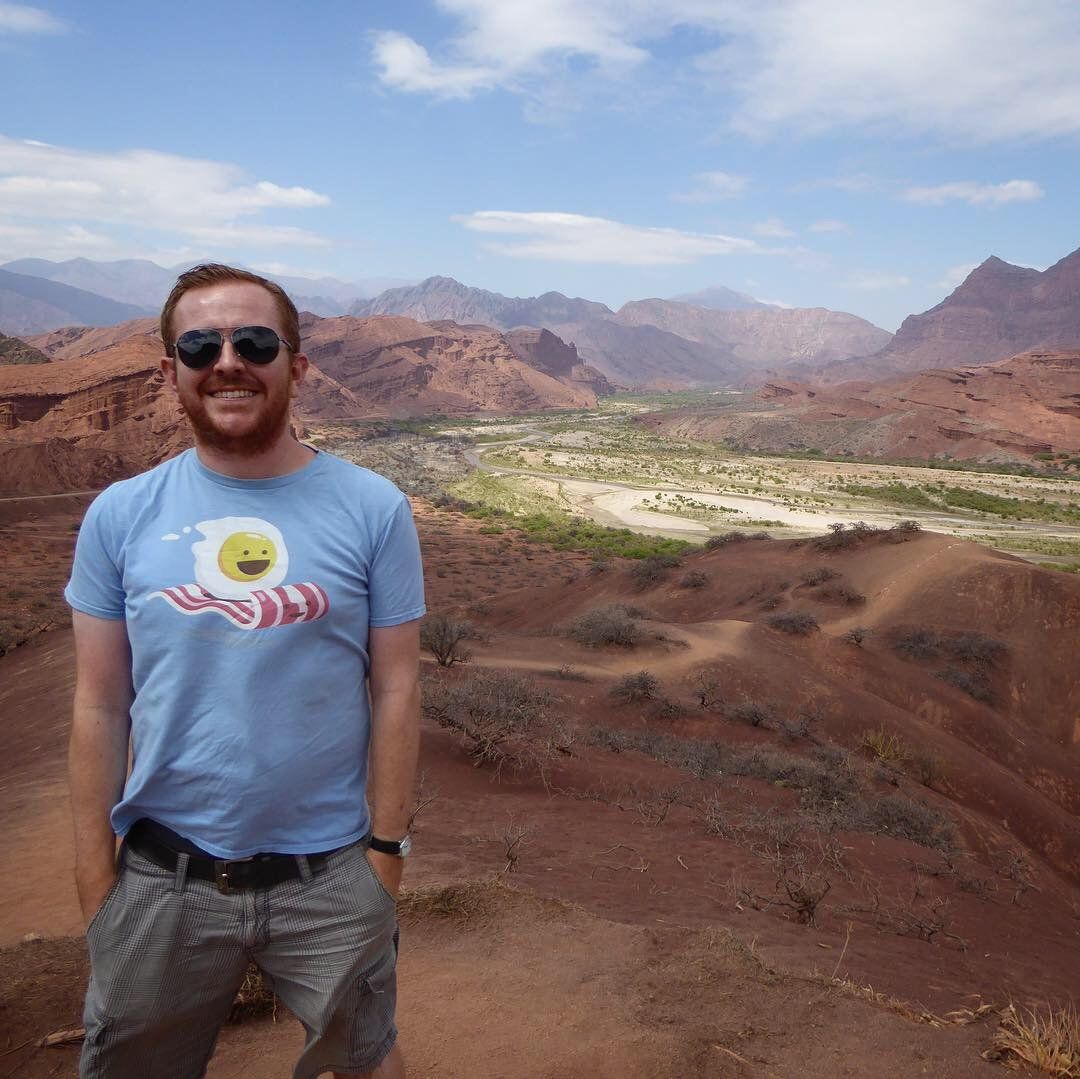 We stopped at a number of remarkable geological sites along the way, including La Garganta del Diablo ('The Devil's Throat'), a sort of U-shaped canyon turned up on its side, which was once a gushing waterfall; and the Anfiteatro ('Amphitheatre'), an almost perfectly round recess with incredible natural accoustics, as demonstrated by the musical duo busking at the entrance.
The highest point on the tour was Tres Cruces, 1,800 metres above sea level (pretty puny by Andean standards), which provided a fantastic view across the Calchaquíes Valley. It was here that we also saw our first llama of the trip, a sad-looking specimen called Sofia who had been tethered to a pole for tourists to pose with for photos.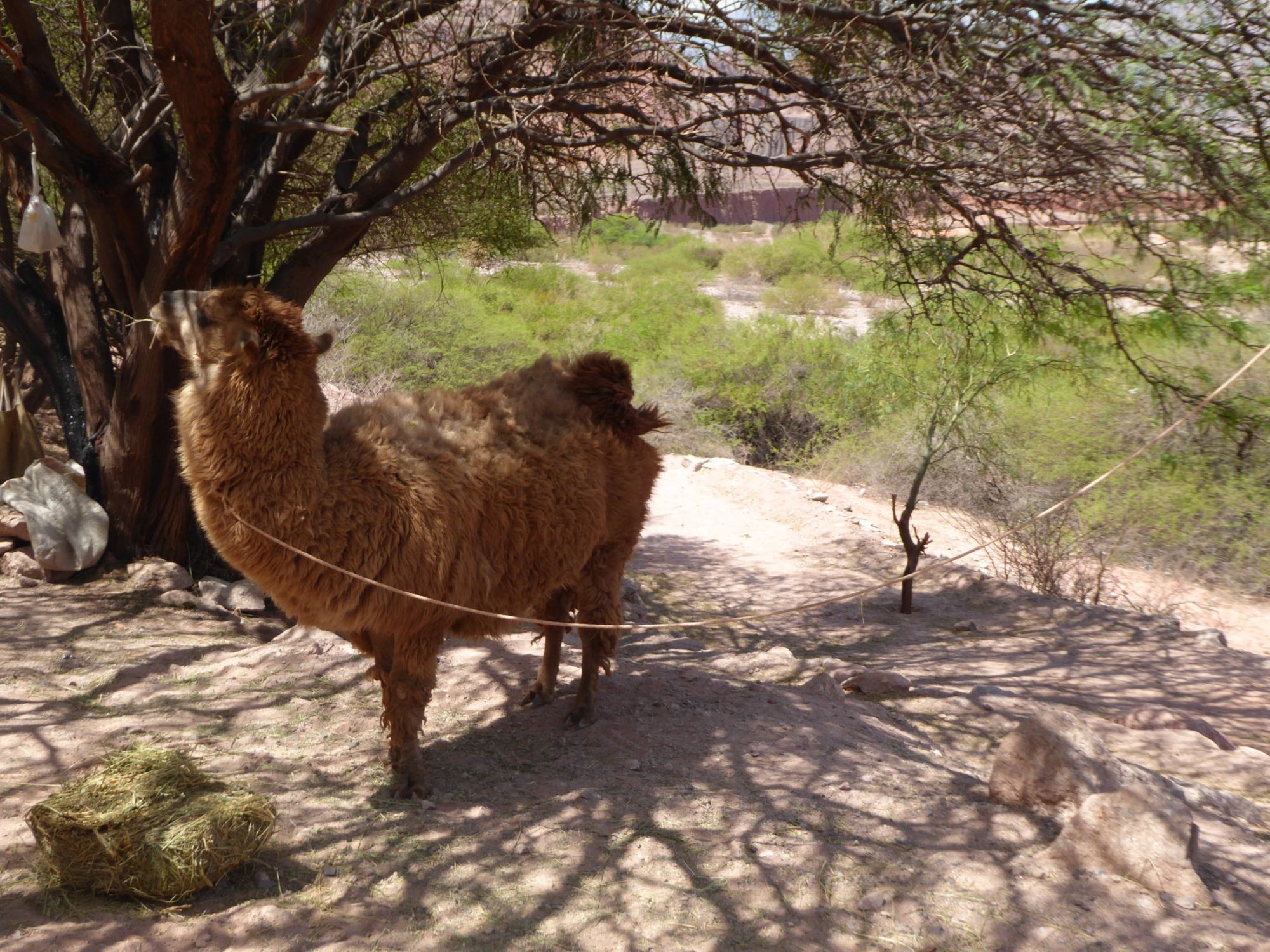 Leaving the Quebrada we entered a flatter, greener valley surrounded by towering mountains, a topography that creates a unique microclimate which is ideal for growing grapes. Although Mendoza is the undisputed king of Argentinian wine, the region around the little town of Cafayate is becoming increasingly well known, especially for its whites.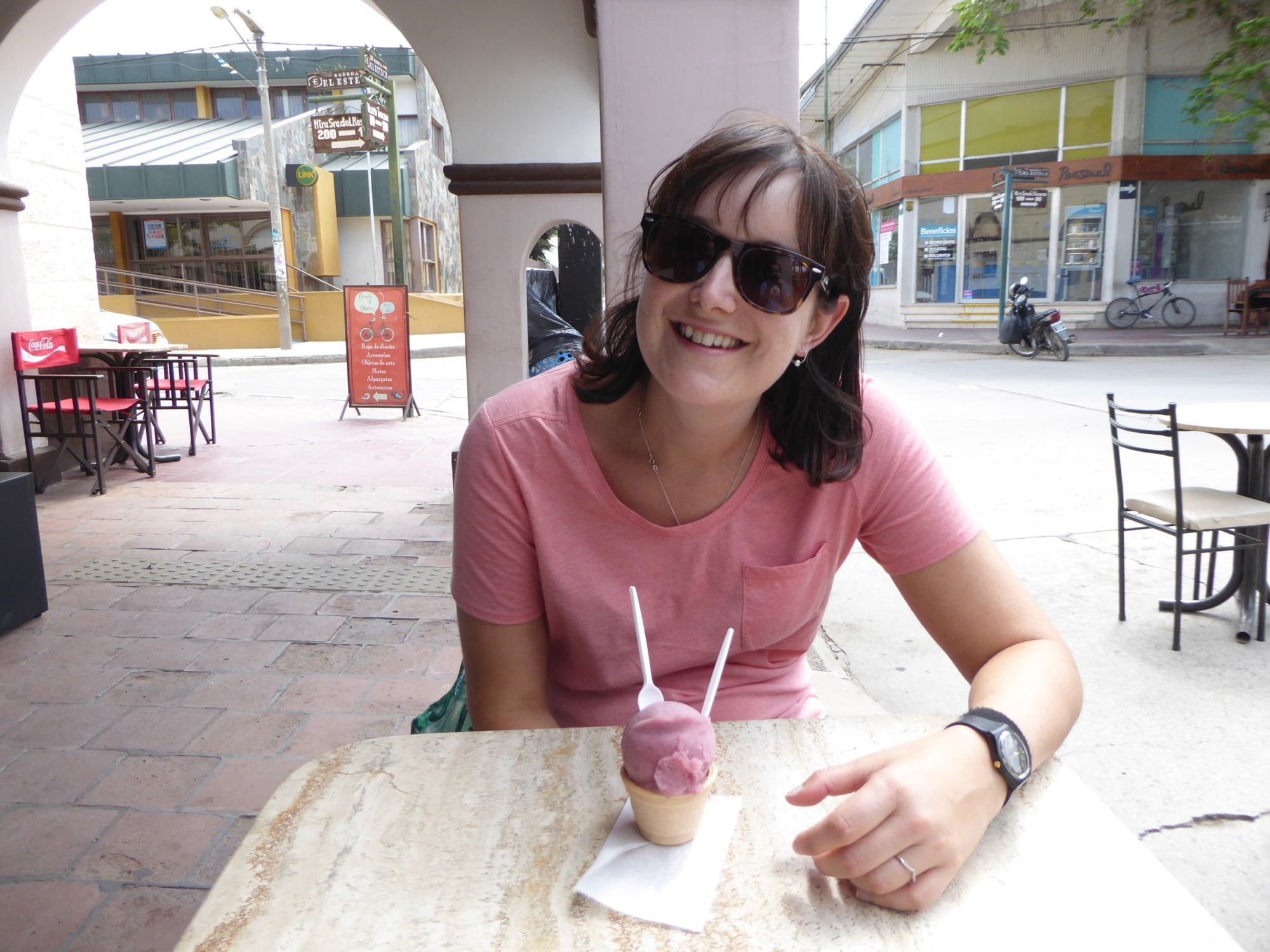 After a leisurely lunch in Cafayate we tried one of the town's more dubious creations, wine ice cream, a sort of boozy sorbet which was almost as weird as it sounds. We then visited one of the region's best known wineries, Quara, whose wines are easily identifiable thanks to the llama on the label. The winery was in a spectacular setting, backed by brooding mountains, though the tour was a little rushed. We tried two types of Cafayate's best known varietal, the torrontés, a white wine which comes in both dry and sweet versions, along with the umpteenth different malbec of our journey across Argentina.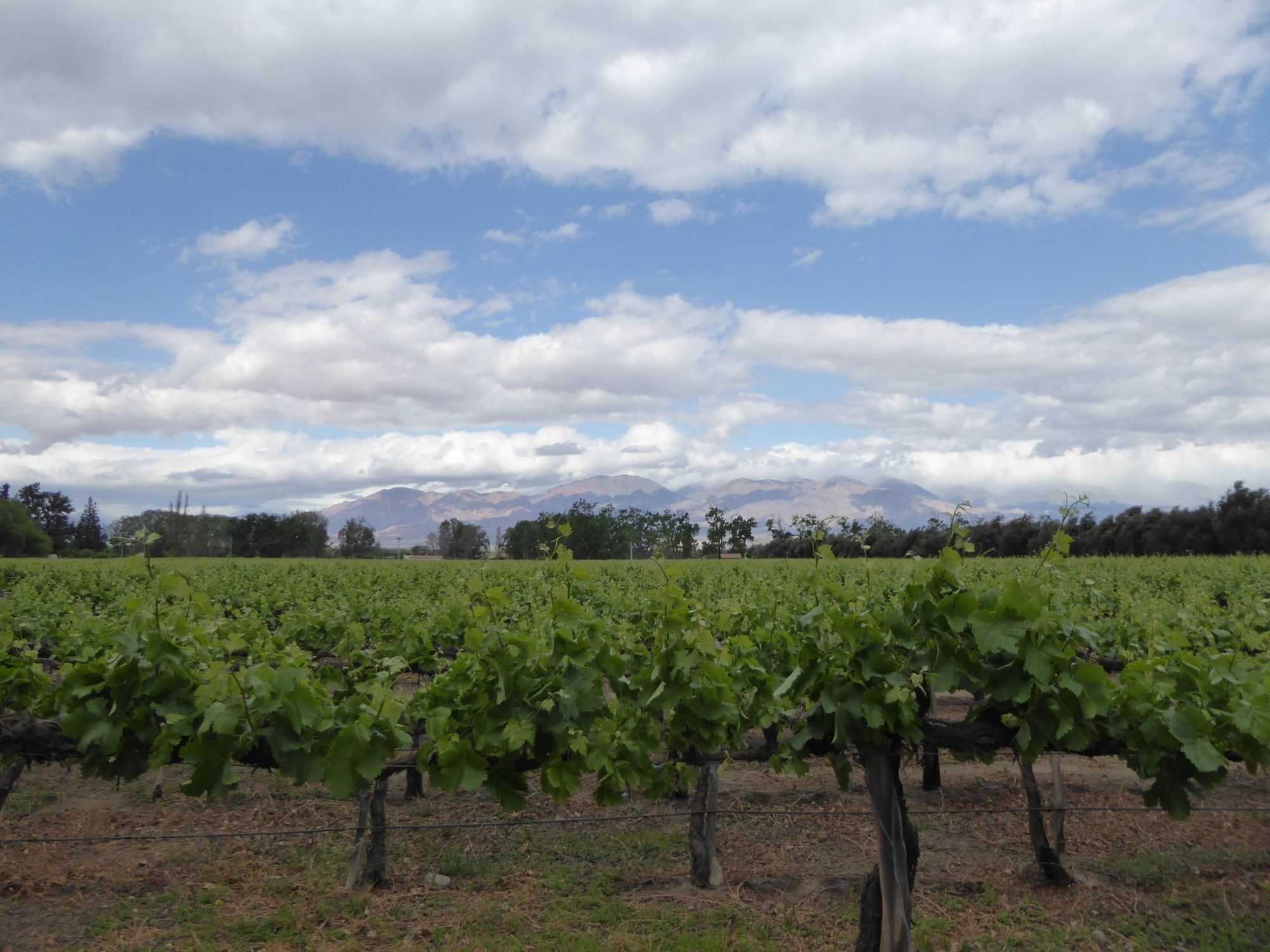 We headed back to Salta the same way we'd come, giving us another chance to marvel at the Quebrada de las Conchas in the subtly different early evening light. It had been a tantalising introduction to the mountains, and a sign of things to come over the next few days as we pushed deeper into Argentina's wild north west.