Merry in Mendoza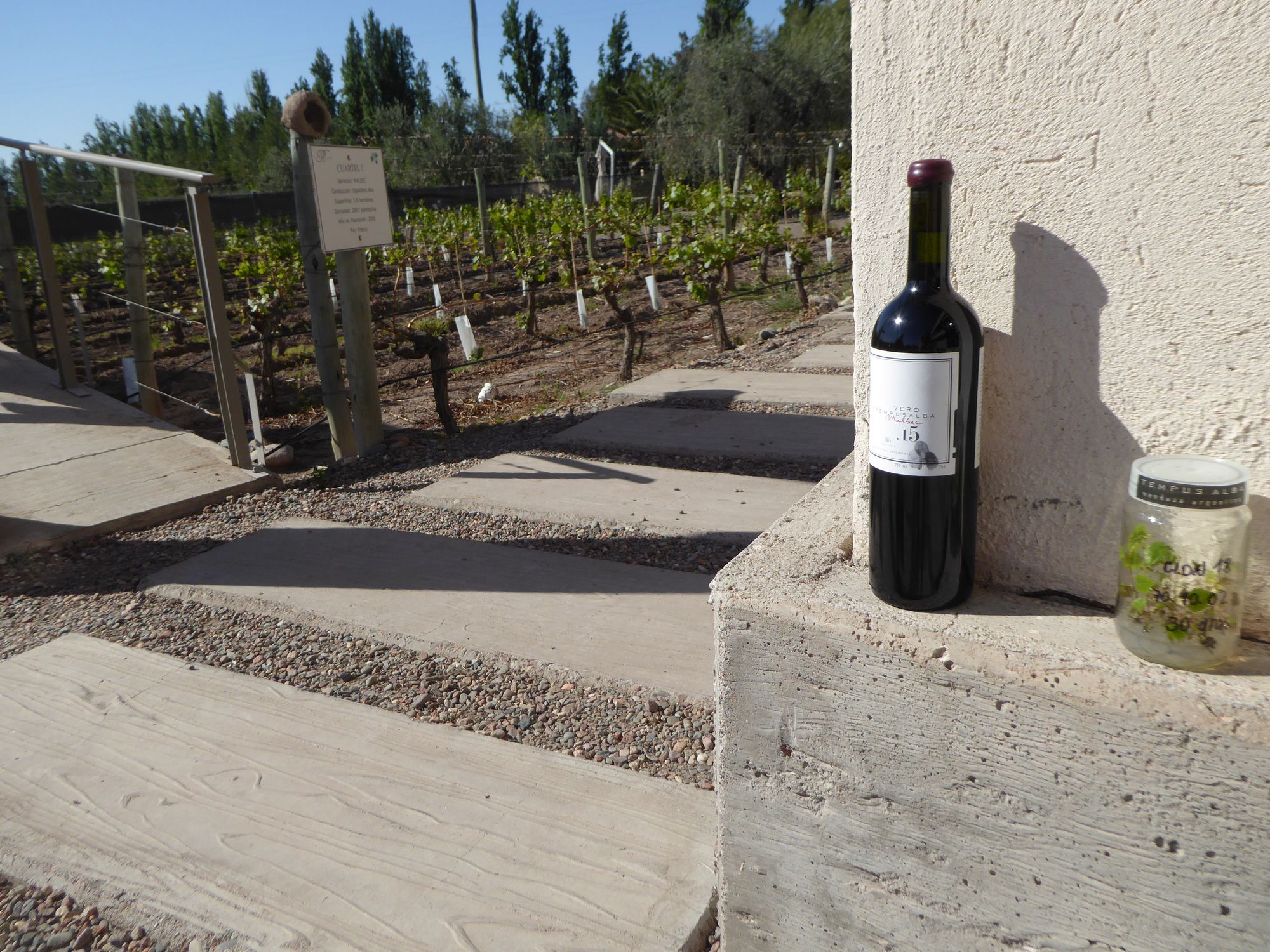 "Wow look at those storm drains, they must get a lot of rain here!"
On reflection, it was probably one of the sillier things that I've said on this trip. We'd just arrived in Mendoza, the city at the heart of Argentina's most famous wine region, and we'd quickly noticed the deep concrete channels running down the edges of every street.
In fact, it hardly ever rains in Mendoza. The city is an oasis surrounded by scrubby desert, at the foot of the towering Andes. And it's these snow-capped mountains that hold the key to Mendoza's improbable existence; when the Spanish arrived in this dusty desert in the 16th century, they discovered a complex system of irrigation channels bringing water down from the Andes, built by the indigenous Huarpe people. It's believed that the Huarpes may have inherited this technique from the Incas, whose empire once stretched as far south as Mendoza.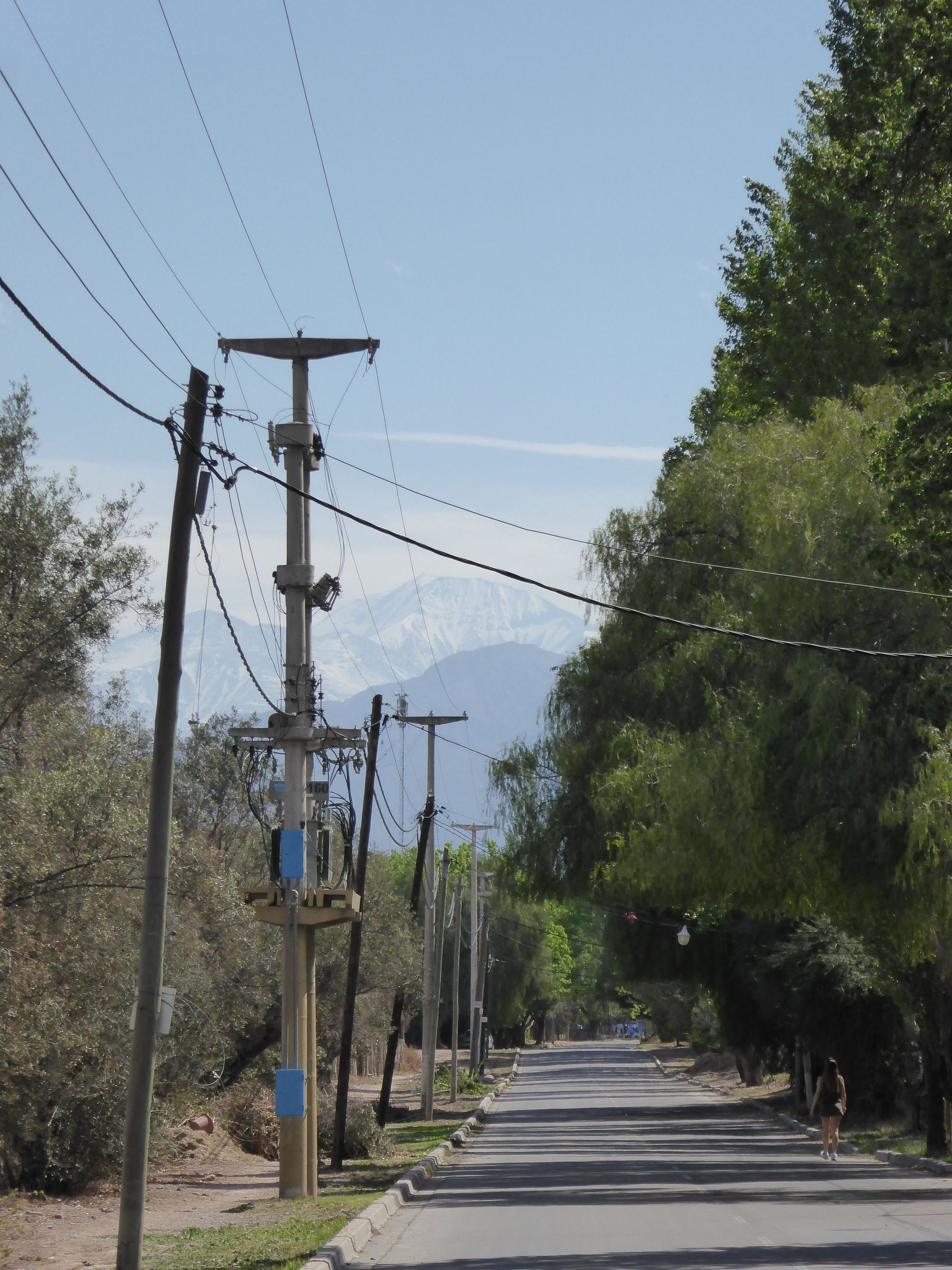 Although it has been extended and refined, the irrigation network built by the Huarpes is essentially the same system used today, and this is what allowed the first Spanish settlers to start producing wine in the desert. Mendoza's terroir turned out to be particularly well suited to growing malbec, a grape that originated in France but is now synonymous with Argentinian wine.
Our stay in Mendoza fell more or less midway between our birthdays, so we decided to treat ourselves to a not-very-backpackerish wine tour, visiting three different wineries (or bodegas as they're known here) on the outskirts of the city.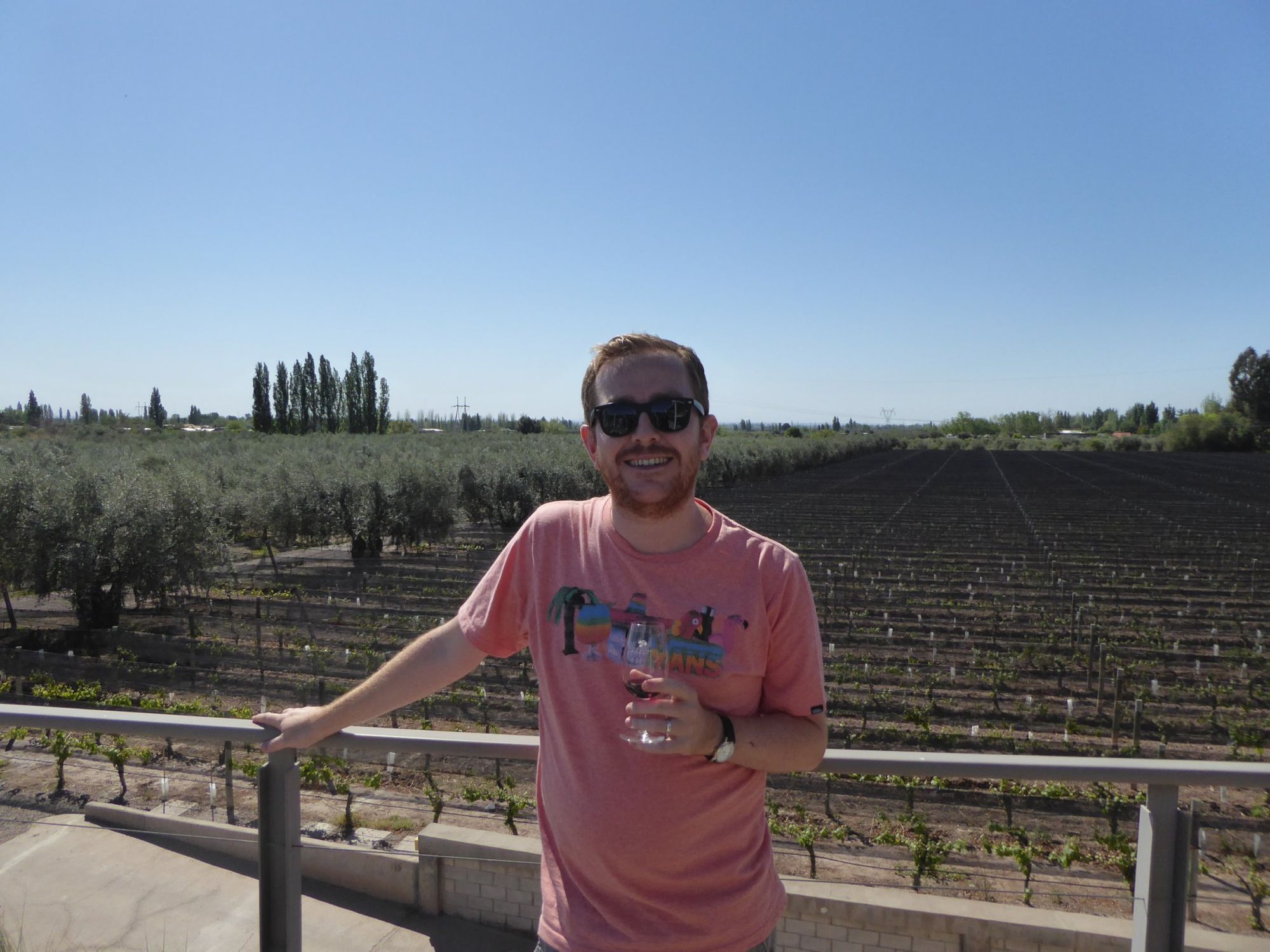 The first winery on our itinerary was Tempus Alba in Maipú, one of the best known areas of the Mendoza wine region. Tempus Alba is a small, family-run operation, and we had an excellent tour that taught us a lot. Although I'm quite a big wine drinker, and I generally know which wines I like, I don't really know why I like them. On the tour we learnt about the difference between young and reserve wines; the way that barrel-ageing can add complexity to a wine; and how leaving the grapes on the vine for longer can create a sweeter wine. We also learnt about the unique challenges of producing wine in Mendoza, including summer hailstorms that can destroy vines if they're not protected with special bullet-proof nets.
After the tour it was time for our first tasting, at a just-about-respectable 11.30am. We tried three different reds: a very nice malbec, a tempranillo, and a blend. Each wine came with tasting notes instructing us to watch our for things like 'soft tannins' and 'intense plum notes', a reminder of how unsophisticated my palate is. We were then given a series of different aromas in bottles and asked to try and identify them, a task at which we failed miserably.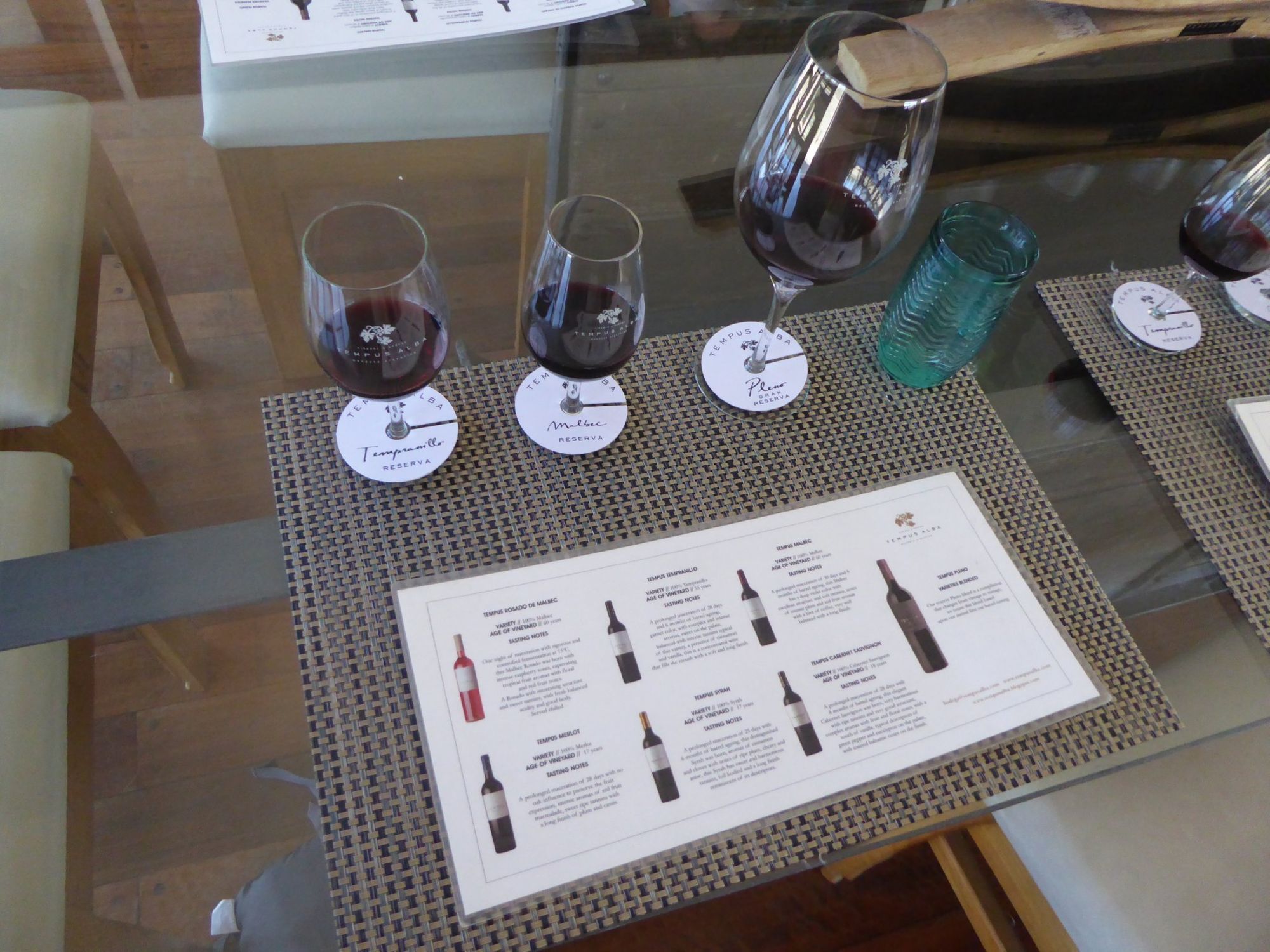 The second winery we visited was the more established Luigi Bosca, situated amongst the picturesque countryside of Luján de Cuyo, where the vineyards sit in the shadow of the snow-dusted Cordón del Plata. Here we tried a sparkling white, a cabernet franc, a blend and a bonarda, a grape which I'd never heard of before, and which had an unusual aroma that reminded me of incense.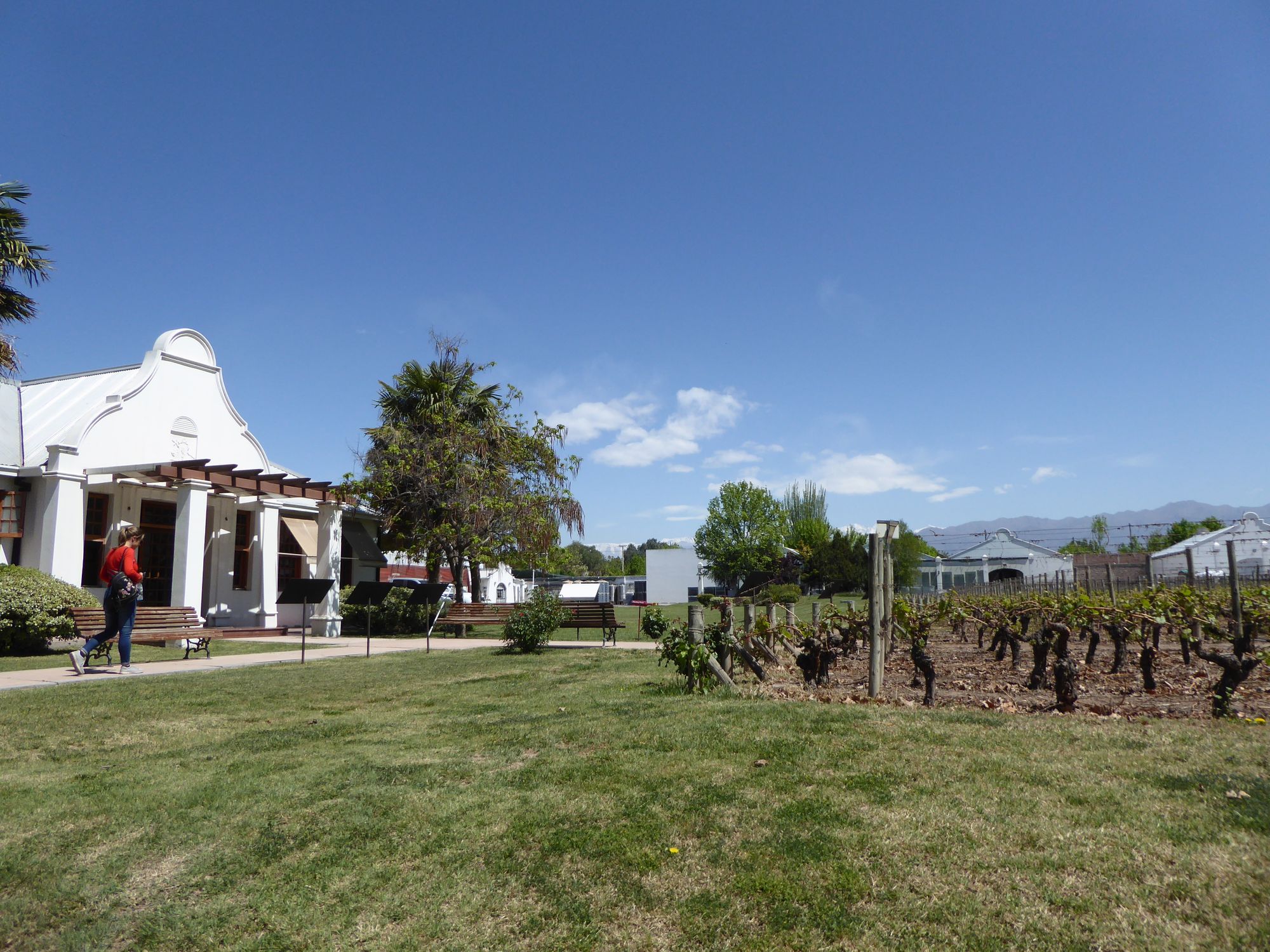 Finally we had lunch at Clos de Chacra, in the leafy suburb of Chacras de Coria, where our starter and main course were paired with our eighth and ninth wines of the day, a punchy chardonnay and another very nice malbec. By this point the day had acquired rather fuzzy edges, and it was a real effort to stay awake on the journey back into town.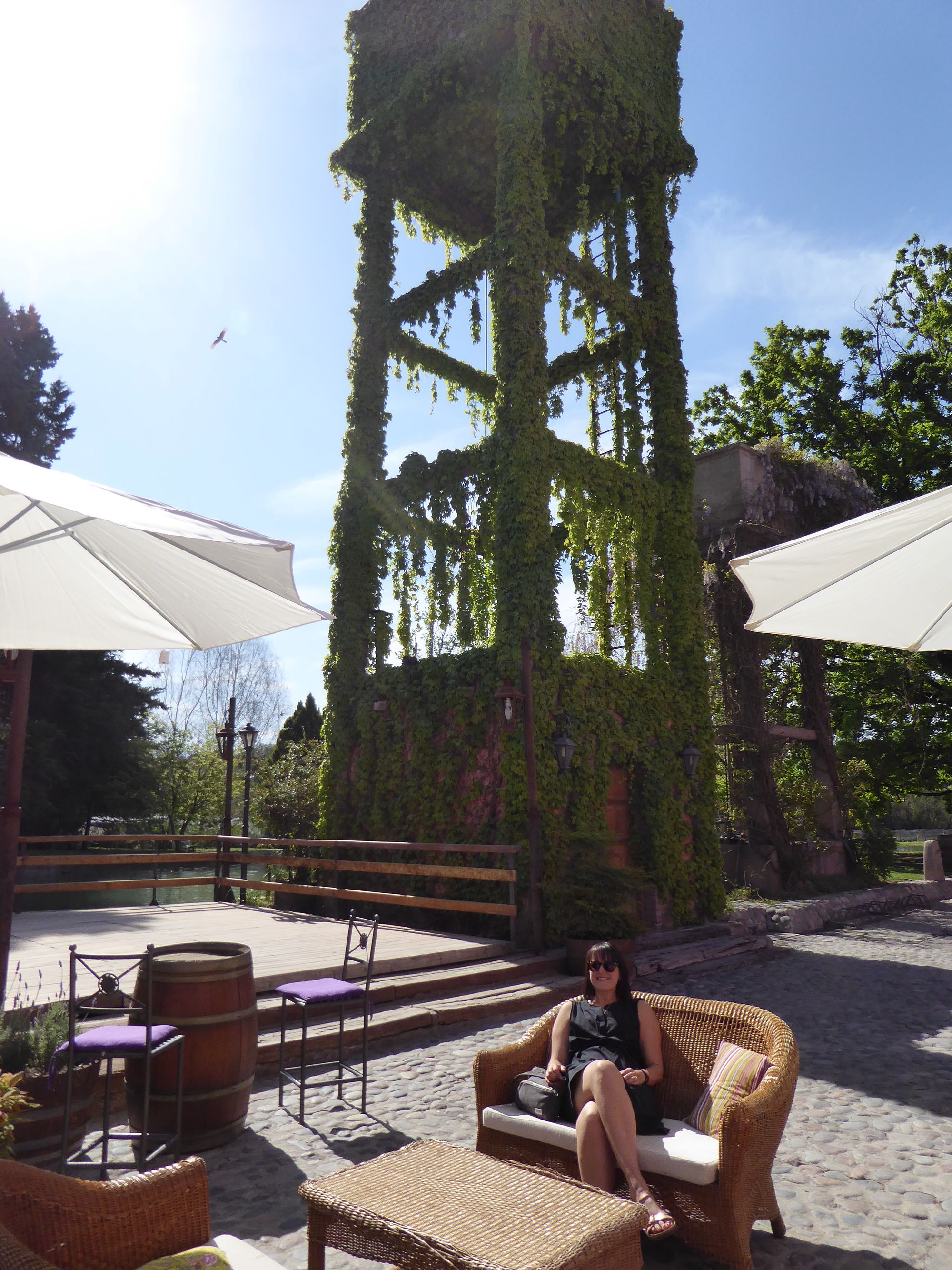 Mendoza itself is a lovely place to spend a few days, a sunny and slumbersome city with no real landmarks or must-see attractions, but an enjoyably mellow atmosphere that lends itself well to daytime drinking. The city was levelled by an earthquake in 1861, and subsequently rebuilt with wide, leafy streets and spacious squares designed to minimise the damage done by falling rubble if the same thing happened again. It was a nice contrast to the busy streets of Buenos Aires and Córdoba, and we could happily have spent longer than the four nights we stayed there.
On our last day in Mendoza we took the bus out to Chacras de Coria, the sleepy neighbourhood that we'd caught a glimpse of at the end of our wine tour. We wandered around the Sunday market on the main square, where hippyish types were selling assorted arts-and-craftsy nik-naks that were nice, but way too big to carry around South America in a rucksack for three months. The place was incredibly quiet, and the architecture was more attractive than in the city centre, with squat colonial-style houses and a whitewashed little church.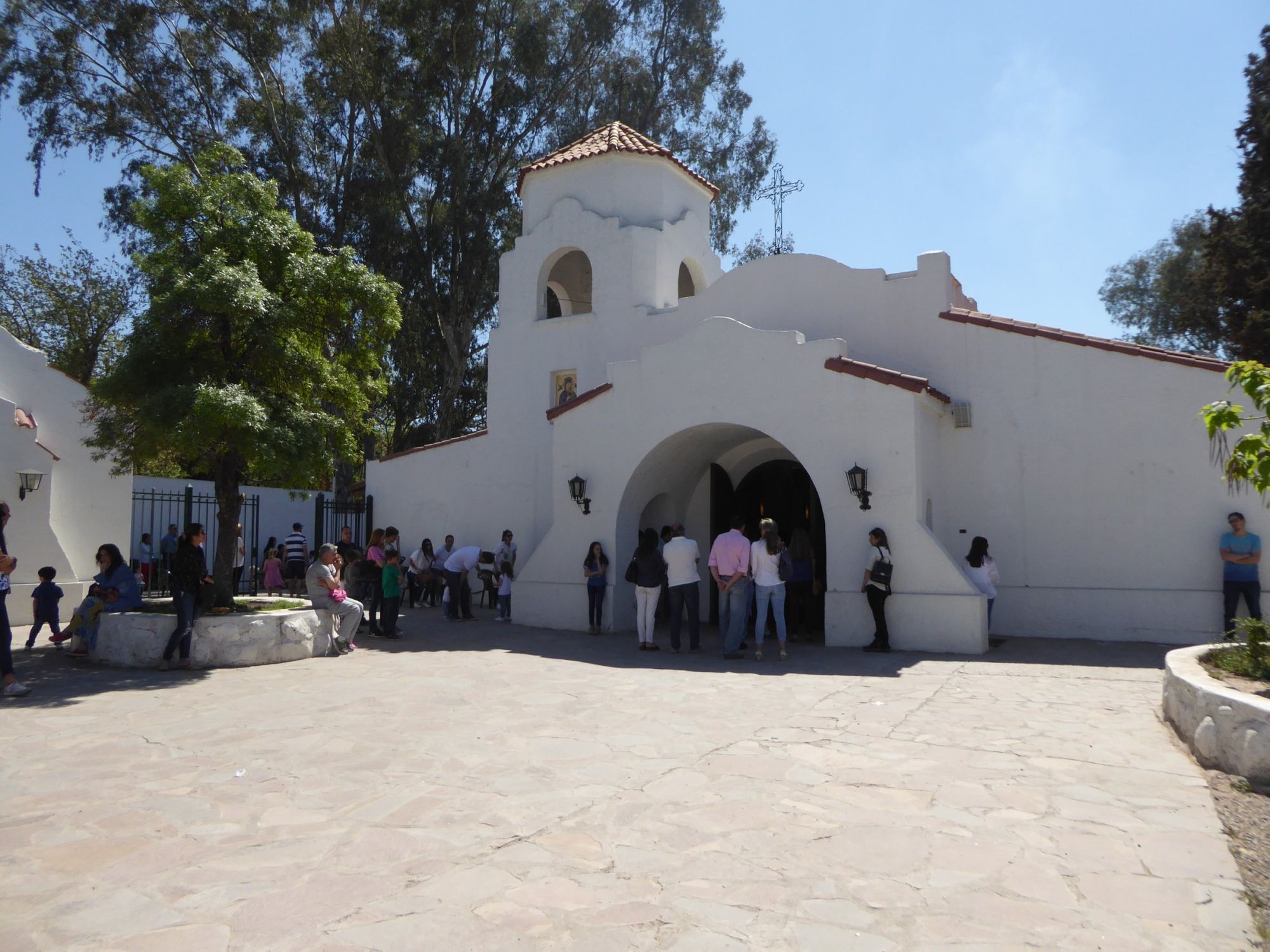 We had lunch on the square, then took a walk into the countryside, past dusty fields, vineyards and dogs snoozing in the sun. And on the horizon loomed the constant presence of the steely blue Andes, the mountains which would come to define the next part of our journey.