Capital Ring Walk: Falconwood to Crystal Palace
The Capital Ring Walk is a 78-mile long circular route around London that passes through many of the capital's lesser known neighbourhoods, divided into 15 smaller sections. This post follows on from my previous account of Section 1, running from Woolwich to Falconwood.
Section 2: Falconwood to Grove Park
We chose a bright Bank Holiday Monday to make the long train journey from Kentish Town back down to Falconwood, where we had ended our walk two weeks previously. Picking up the route again meant retracing our steps briefly through Shepherdleas Woods, before crossing a high-walled bridge over the thundering A2 into Eltham Park South, a broad expanse of grass criss-crossed by dog walkers and enlivened by the odd game of football. The path took us through a shady gauntlet of chestnut trees to the far side of the park, and on into steadily more affluent suburbia. One street in particular, North Park, was a veritable canyon of mock Tudor façades, each sprawling pile set back from the road behind exceedingly naff wrought iron gates.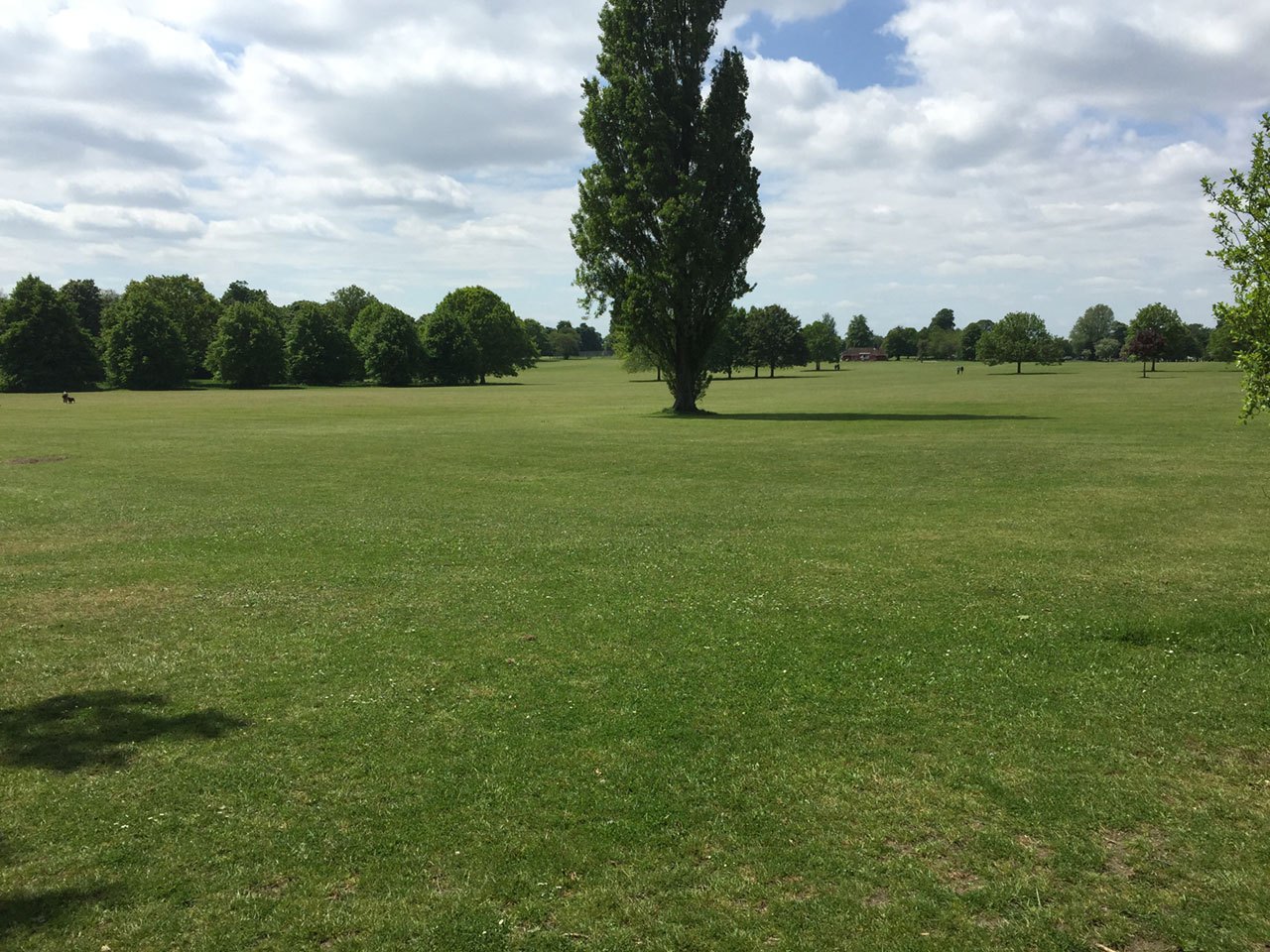 We soon arrived at Eltham Palace, a truly grand residence complete with moat and drawbridge, which once served as a country bolthole for the kings and queens of England. Nowadays it's managed by English Heritage, and the carefully manicured gardens were bustling with families enjoying their Bank Holiday day out. We decided to come back and visit another day, since we still had many miles ahead of us, so we strode onwards along King John's Walk. Were it not for the distant towers of central London hovering on the horizon, this thoroughfare could quite plausibly have been a sleepy country lane; ponies cantered around paddocks, birds and bugs flitted amongst the trees, and piles of dried horse shit spattered the road.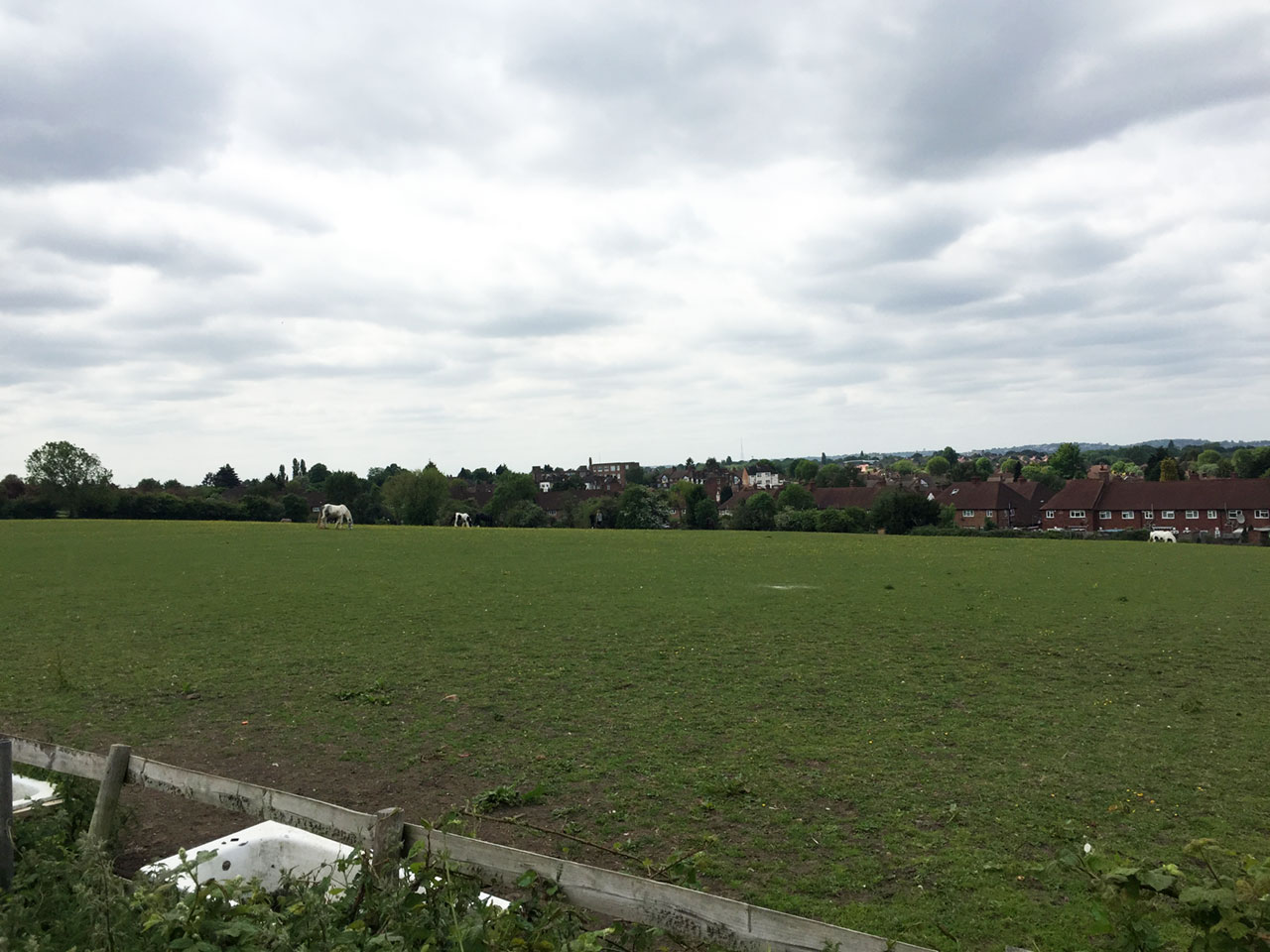 Section 2 of the Capital Ring is a relatively short stretch, and it finished up just by the pathetic but wonderfully named Quaggy River, basically a fetid concrete ditch. It was a slightly underwhelming end to one of the most pleasantly verdant sections of the walk so far, but the industrial landscape of the Docklands felt a long way behind us now; in places on this section, we could almost have been in rural Kent, and indeed once upon a time we would have been.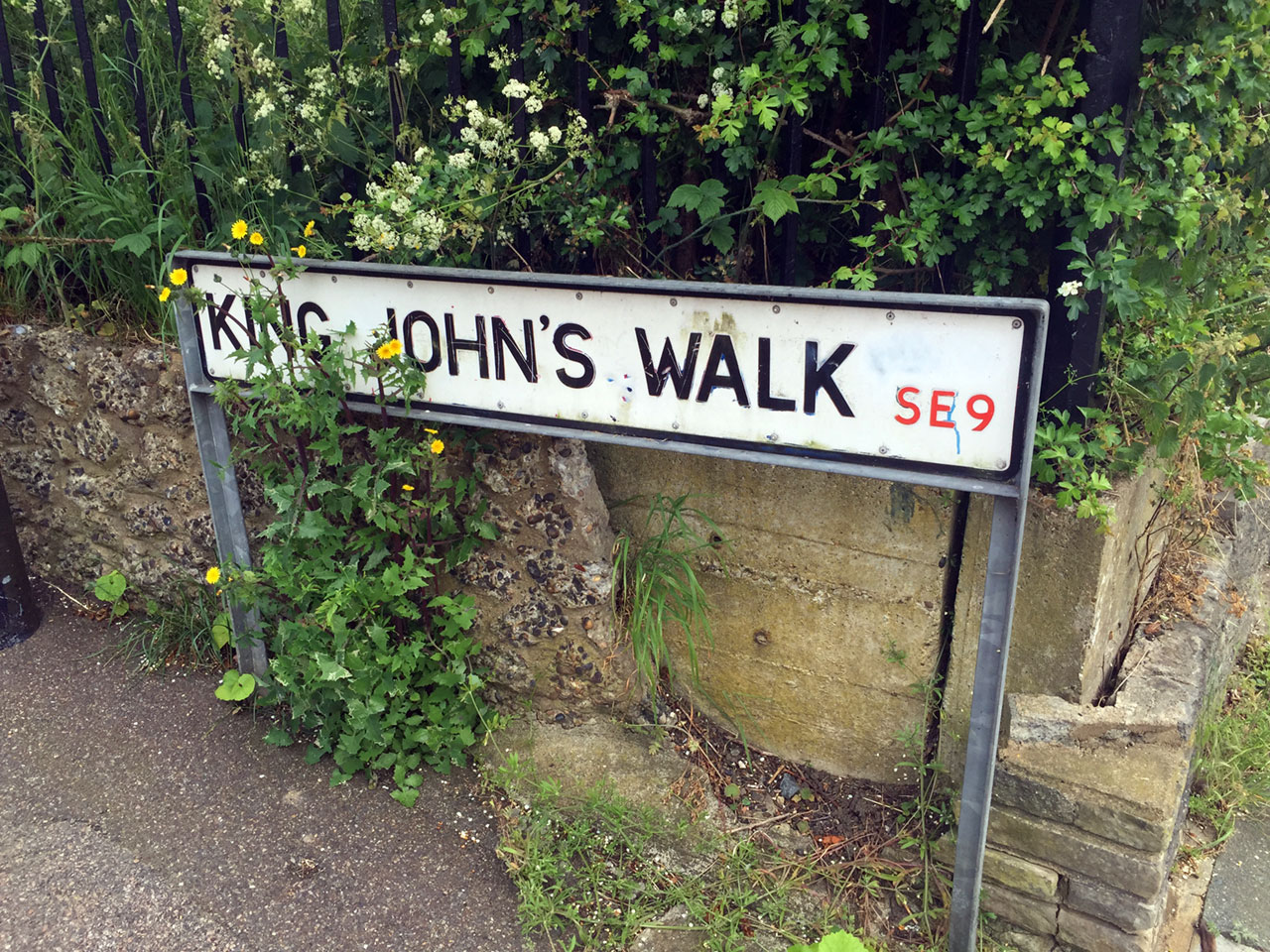 Section 3: Grove Park to Crystal Palace
This was the first time we'd decided to walk two sections of the Capital Ring back-to-back, so we pushed onwards into Grove Park, another area of south east London that was hitherto unknown to me. It seemed less affluent than Eltham, with little in the way of sights, though the route took us over a railway footbridge crossing the South Eastern Mainline, encased in wire mesh and with a striking view of the city skyline far to the north.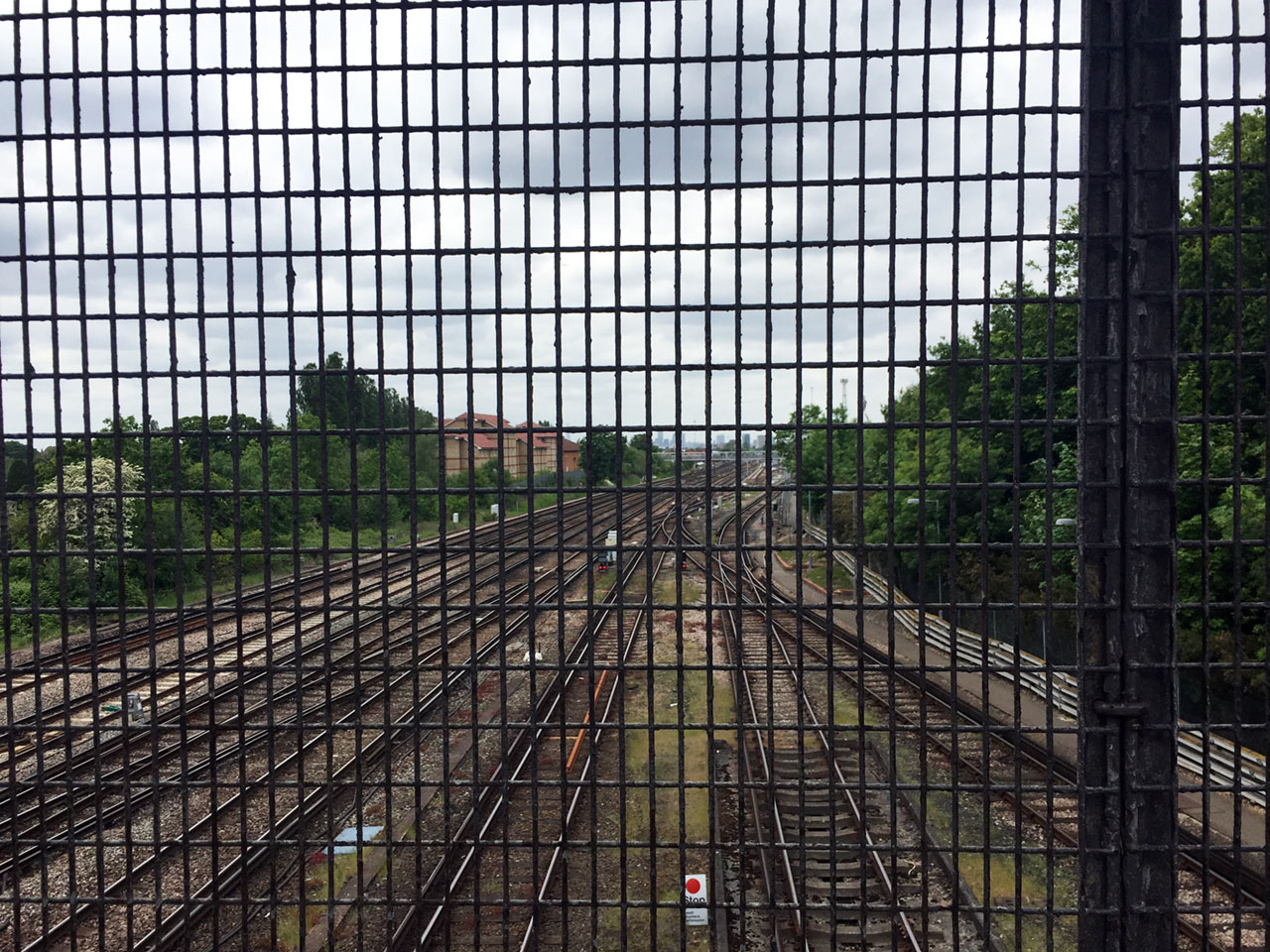 Cutting through the area is the Downham Woodland Walk, essentially a succession of narrow, tree-lined paths squashed in between housing estates and warehouses. These patches of woodland constitute one of the few remaining parts of the Great North Wood, which once covered a huge swathe of south London, and lingers on in local place names such as West Norwood and Forest Hill. It wasn't the most pleasant stretch of parkland, however; most of the benches along the way were strewn with empty cider cans and fast food wrappers, so we pressed on towards Beckenham Place Park.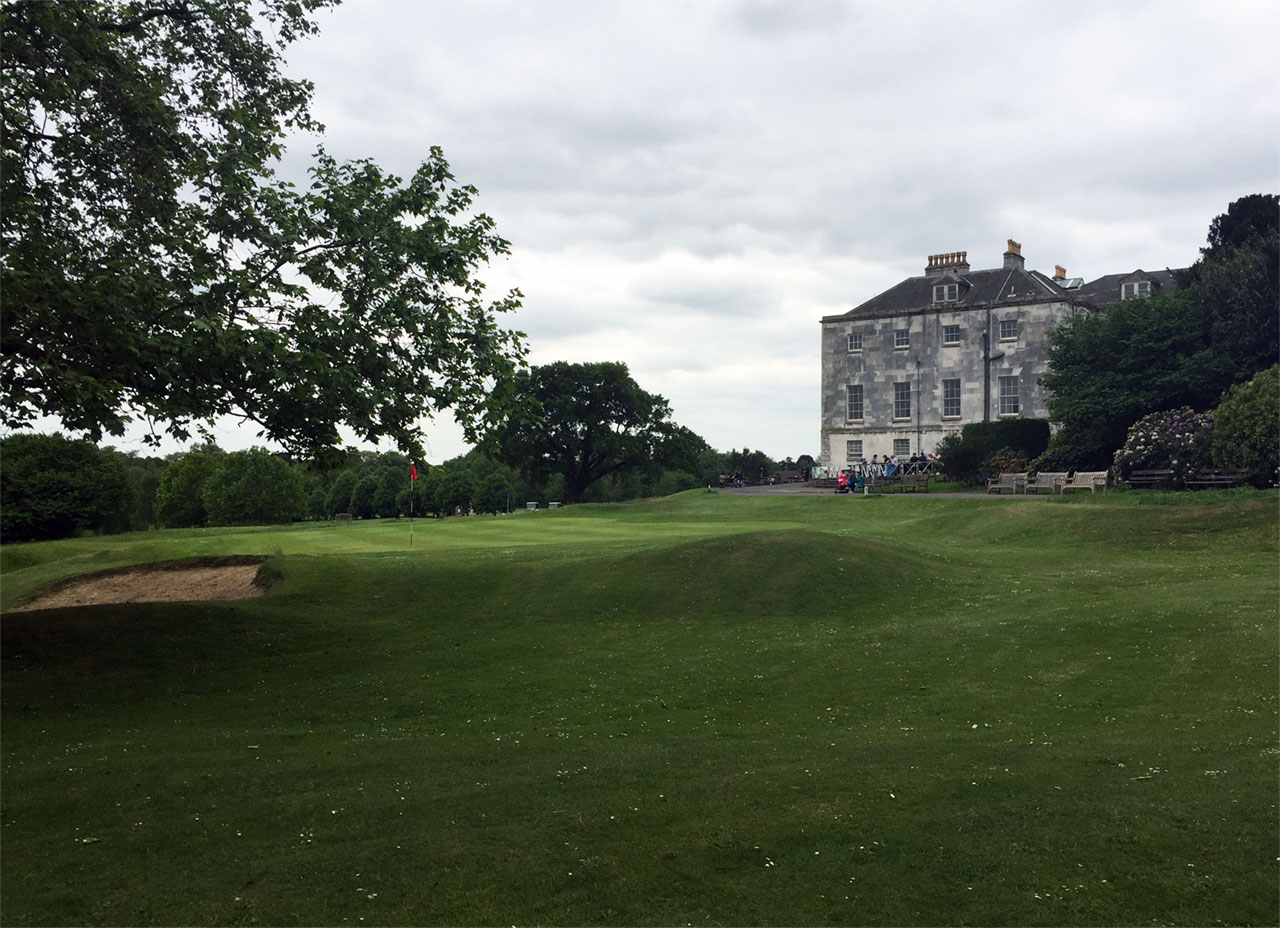 The route wound its way around the park, crossing another of London's lesser known rivers, the Ravensbourne. The park is substantial in size, a mixture of open grassland and towering trees, and much of it is given over to a golf course; the slightly run down mansion that gives the park its name now serves as the clubhouse. There was also a pleasingly defaced statue of a squirrel.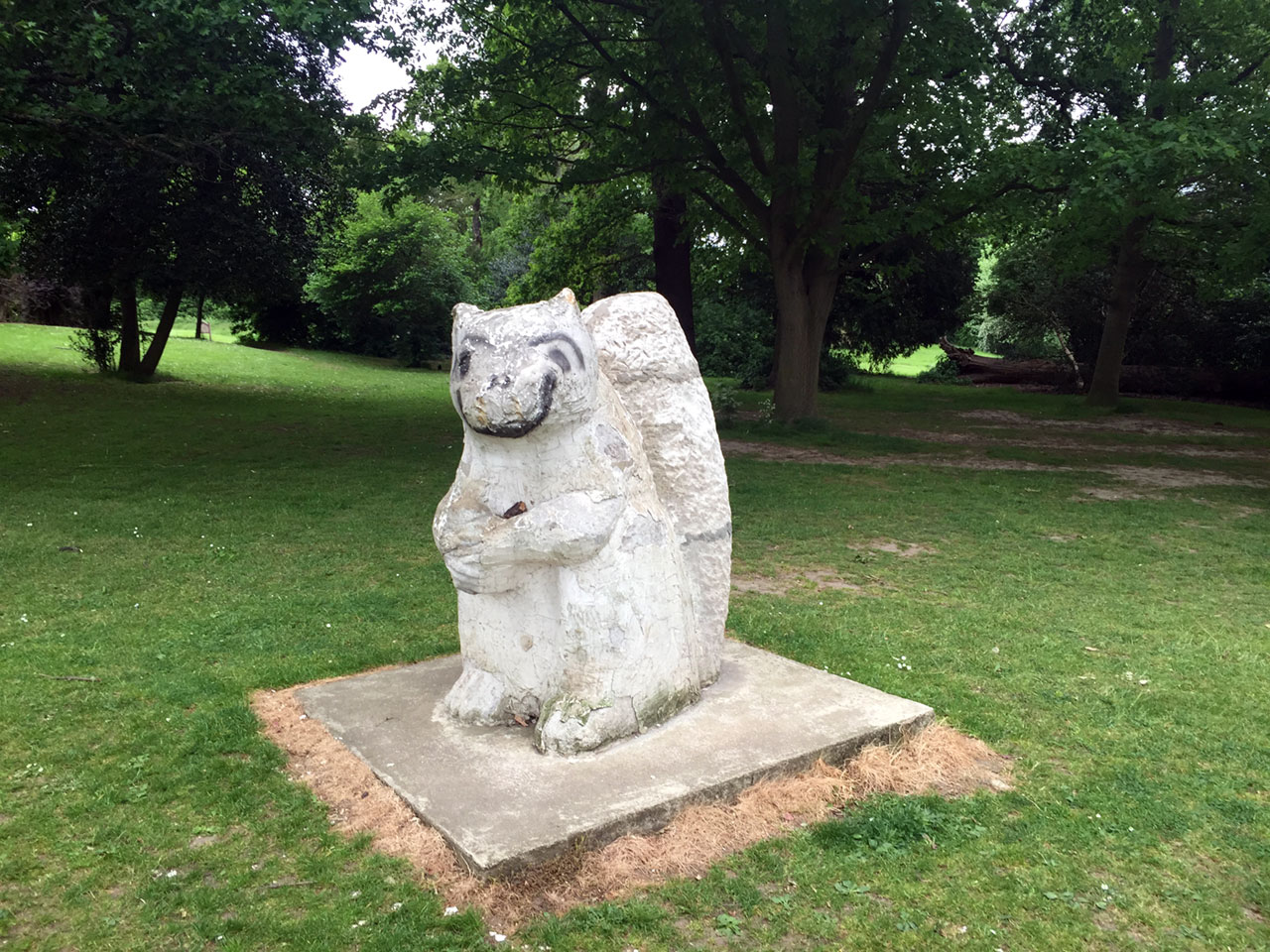 On the other side of the park the houses started to swell in size again, as Beckenham merged into Penge, a place I'd always wanted to visit solely on account of its name, which I find immensely satisfying to say out loud.
By now, some 10 miles into the walk, our feet were starting to ache, and we stopped near Penge East station for an ice cream before trudging onwards, with our goal, the huge Crystal Palace television tower, now looming large on the horizon. We passed under a pair of old railway bridges before arriving at Crystal Palace Park, the end point for this section of the walk. It was the first time I'd visited this famous park and its sculpture garden, which I'd read about as a dinosaur-obsessed child, when I had scoffed at the stupidity of the sculptors who had erroneously depicted Iguanadon with its sharp thumb claw as a horn atop its nose.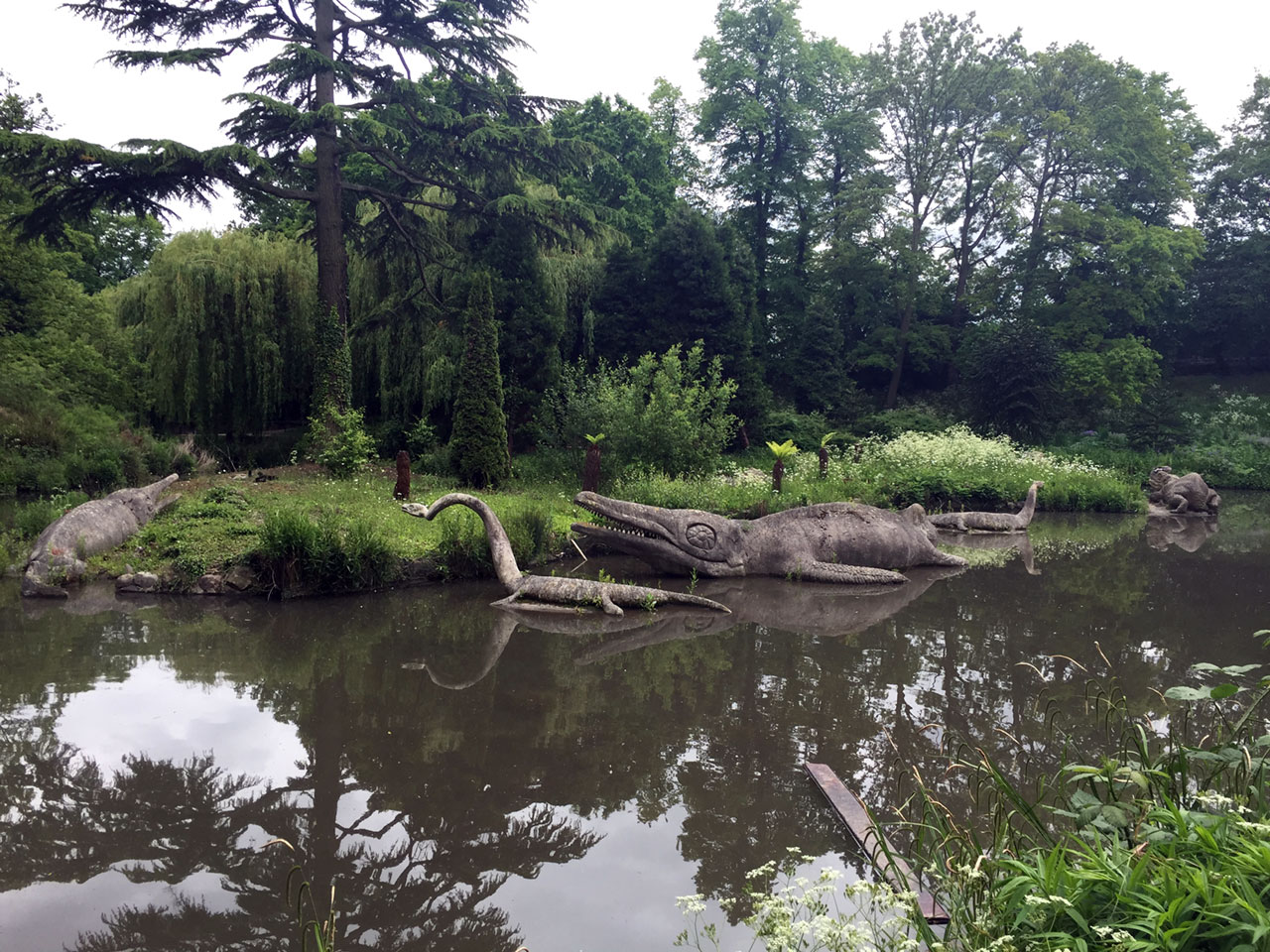 The combined distance of walking Sections 2 and 3 added up to about 12 miles, and by the time we reached Crystal Palace station it really felt like we'd covered a lot of ground, now deep into south London and with nearly half of the Capital Ring completed. Though much of Section 3 was fairly unremarkable, it felt like a significant stage in our journey; the eastern reaches of the city were now behind us, and the next sections of the walk would plunge us into leafy south west London, an altogether different proposition.