Palermo: Refusing to pay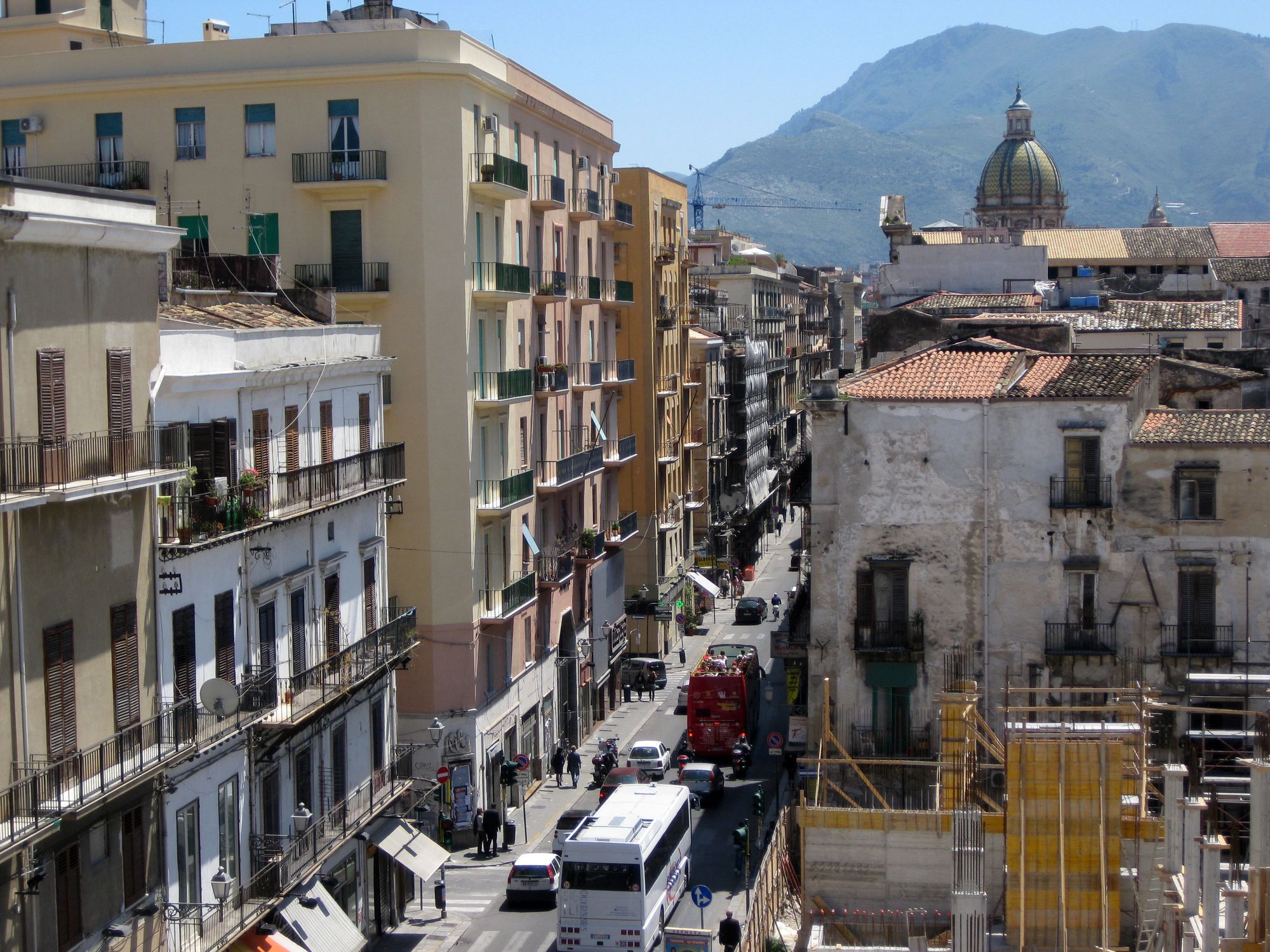 Our host, Salvatore, beckoned us inside with a theatrical flourish, and welcomed us to his self-proclaimed Sultanate in the heart of Palermo. Exuding eccentricity, with wild, fuzzy hair and a pointy beard, he looked a little like a wizard, or perhaps a jinni. His Arabian-themed guesthouse was beguilingly bonkers, an Aladdin's cave of purple and blue and gold, embellished with shimmering silks, amorphous Dalíesque furniture and jewelled turbans. As we filled out our check-in forms he told us how he had been busy earlier in the day putting up posters around the city for the forthcoming local elections, and explained that he was also a [rapper](http://www.youtube.com/watch?v=wKMAGNVz4-A" target="_blank). Clearly this was not a man who could be easily pigeonholed.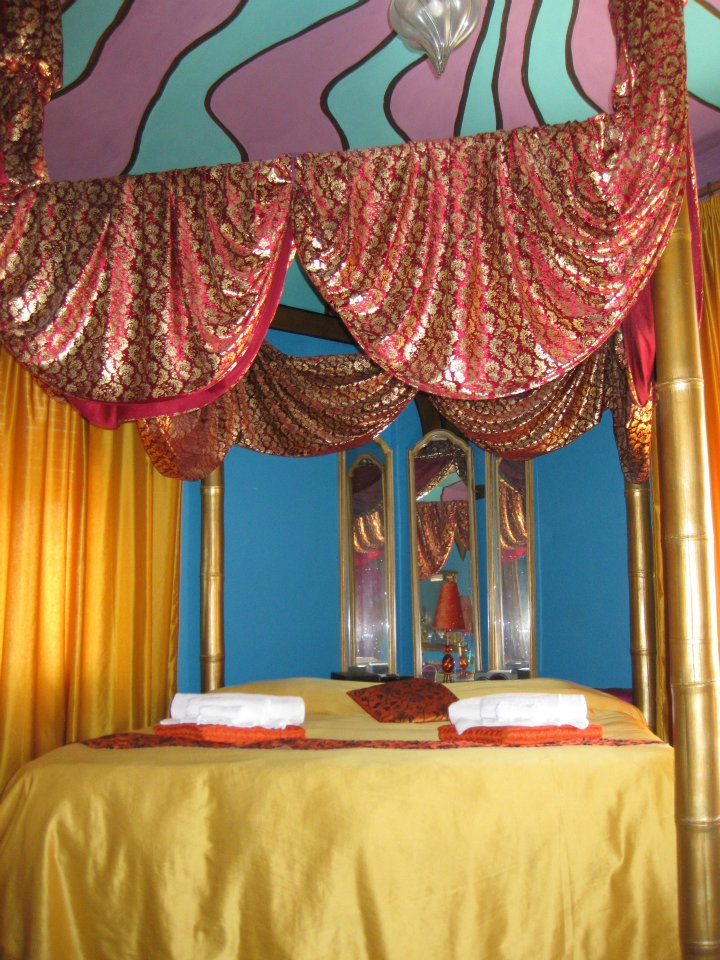 It didn't take long for conversation to turn to the subject of the Mafia, who have been responsible for hundred of deaths in Palermo over the years. Salvatore was keen to tell us about local initiatives that are standing up to Cosa Nostra, such as [Punto Pizzofree](http://www.theguardian.com/world/2008/mar/09/internationalcrime.italy" target="_blank), a supermarket famous for only selling goods that are 100% Mafia-free, and which refuses to pay the pizzo, the protection money still extorted from many local businesses.
The empire built by the Mafia is just one of many that have left their mark on Palermo over the centuries. Hugging the coastline and hemmed in by mountains, the Sicilian capital is a gritty, golden-brown city sketched out in crumbling masonry and sun-blistered paintwork, an atmospheric place where the lingering influence of the Normans, Arabs and Spaniards who once ruled here is still strongly felt. North Africa often seems closer than the Italian mainland, the Muslim influence still tangible in the arabesque flourishes that adorn the Cathedral, and in the shady stalls of the souk-like Ballarò market.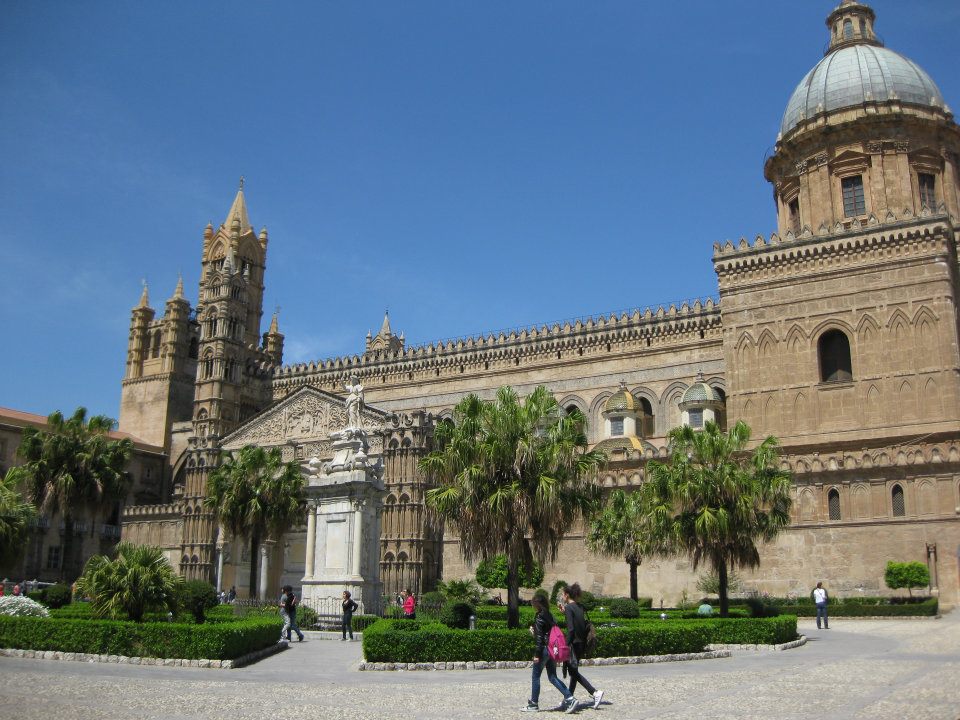 It's not just the bloody history of warring empires and feuding mafiosi that lends Palermo something of a dark side. The Catacombe dei Cappucini must rank among Europe's more macabre tourist attractions, a ghoulish underground collection of mummified Capuchin monks, wealthy Palermitans stuffed into boxes, and a few dead children for good measure. While many of the bodies have decayed to the point where they could just as easily be props from a zombie B-movie, others are freakishly well-preserved; one porcelain-skinned little girl in particular, dead for nearly 100 years, was so pristine that I almost expected her to wake up.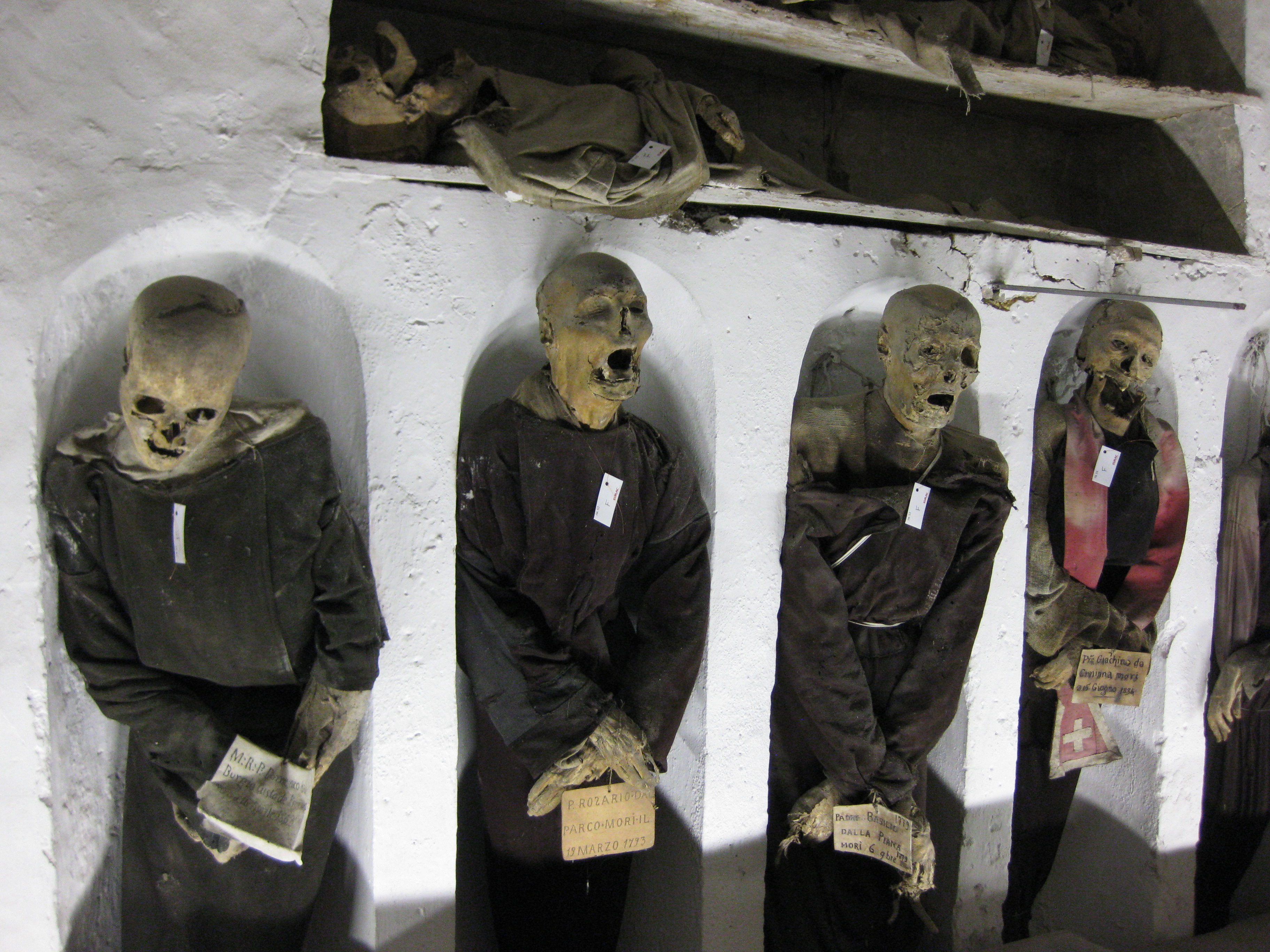 Of course, traipsing around claustrophobic catacombs coming to terms with your own mortality isn't for everyone. A sunnier proposition is laid back Mondello, a pleasant sweep of beach just outside the city where the locals come to unwind, a sort of Palermo-on-Sea. We enjoyed a hearty lunch at a seafood restaurant overlooking the bay, while a large Sicilian family on an adjacent table worked their way through twenty or so lobsters between them, washed down with plenty of vino. I couldn't help wondering what sort of family business might fund such an extravagant lunch.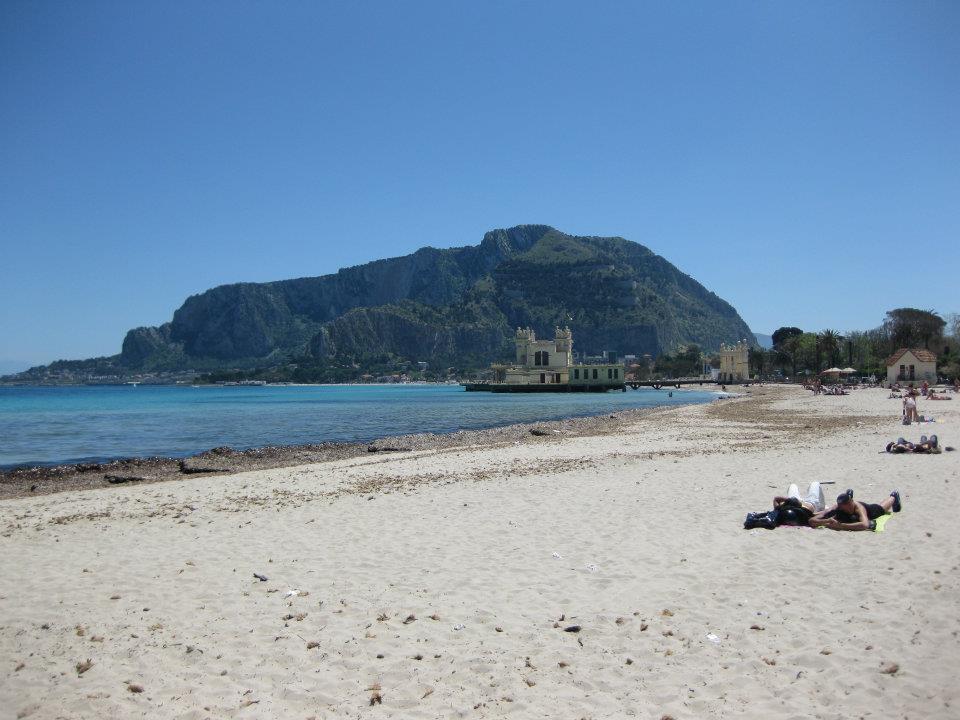 I may have been a little too quick in jumping to conclusions, however, as a couple of days later we enjoyed an extravagant lunch of our own. Wandering along a sleepy back street, we came across a tiny trattoria, basically the front room of a house with a few tables laid out, and the owner, Michele, lured us in off the street with the promise of proper Sicilian family cooking. There was no menu, no choice, he just disappeared off to the kitchen, returning a short while later with a succession of plates laden with arancini, melanzane alla parmigiana, panelle, pasta, mozzarella balls and more, piling it up until there was barely room on the table. It was an incredible feast which we did our best to finish, followed by yet more food, this time a plate of disgustingly delicious cannoli, a sweet Sicilian specialty akin to a diabetic coma wrapped in a wafer.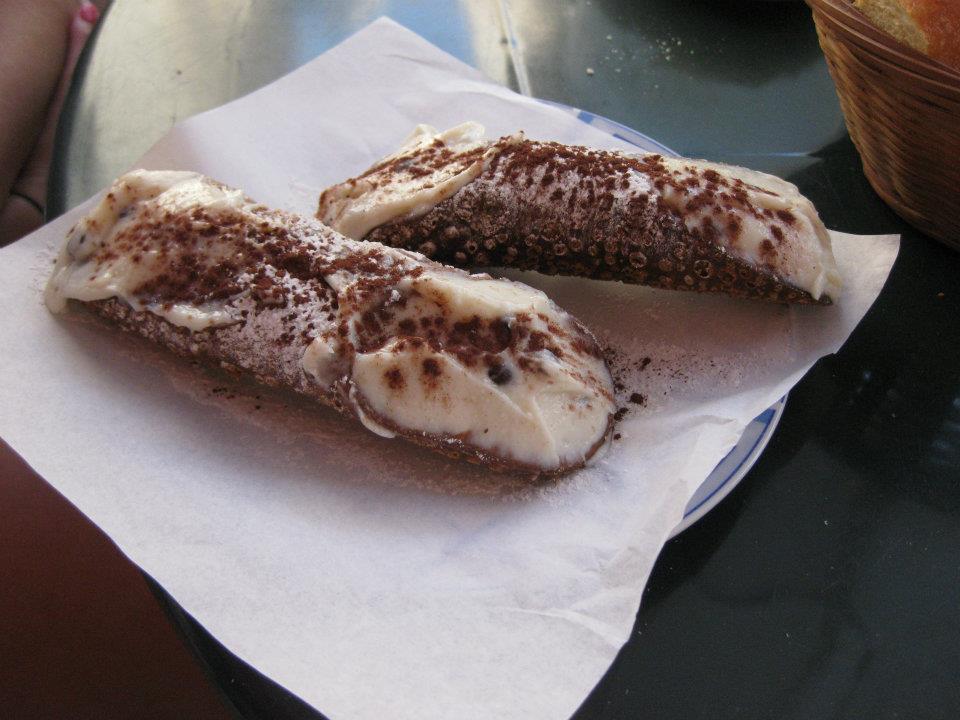 By the end of our stay I felt swollen with cream and cheese, and we very nearly ended up extending our stay on this island of gluttony. On the morning of our departure we woke up late, which meant that we didn't have a huge amount of time to get to the airport, and we had just started walking down the main road when two men in plain clothes stepped out in front of us and asked us to stop. One of them flashed a badge and started asking questions in rapid-fire Italian, demanding to know where we had been staying, if we had paid in cash and whether we had been given a receipt. At this point we were becoming increasingly anxious about missing our flight, and unsure of who these people really were, in a city notorious for being run by the Mafia. Were they targeting Salvatore for his anti-Mafia stance? Were they going to collect their pizzo from him? Or something even worse? Emboldened by the many stories I'd read in guidebooks over the years about tourists being scammed by fake 'police', I told them in my best pidgin Italian that I didn't believe they were who they said they were, and we tried to walk away.
By some happy coincidence, at that very moment we spotted a police car coming down the street towards us and flagged it down. I asked the disinterested looking driver to confirm that these dodgy detectives were genuine police, and he checked their badges before assuring me that they were legit. So I handed over my passport, signed some forms that I didn't really understand, and we made it to the airport just in time.
As it turned out, they were from the Guardia di Finanza, the tax police, and were taking part in a nationwide crackdown on businesses failing to declare tax on cash payments. I never heard anything more about it, and I have no reason to believe that Salvatore was implicated in any wrongdoing. But perhaps, in a funny sort of way, it was a positive sign: a sign that Sicily is becoming a place where people are made to pay tax to the government, rather than the Mafia.