Kent: In search of England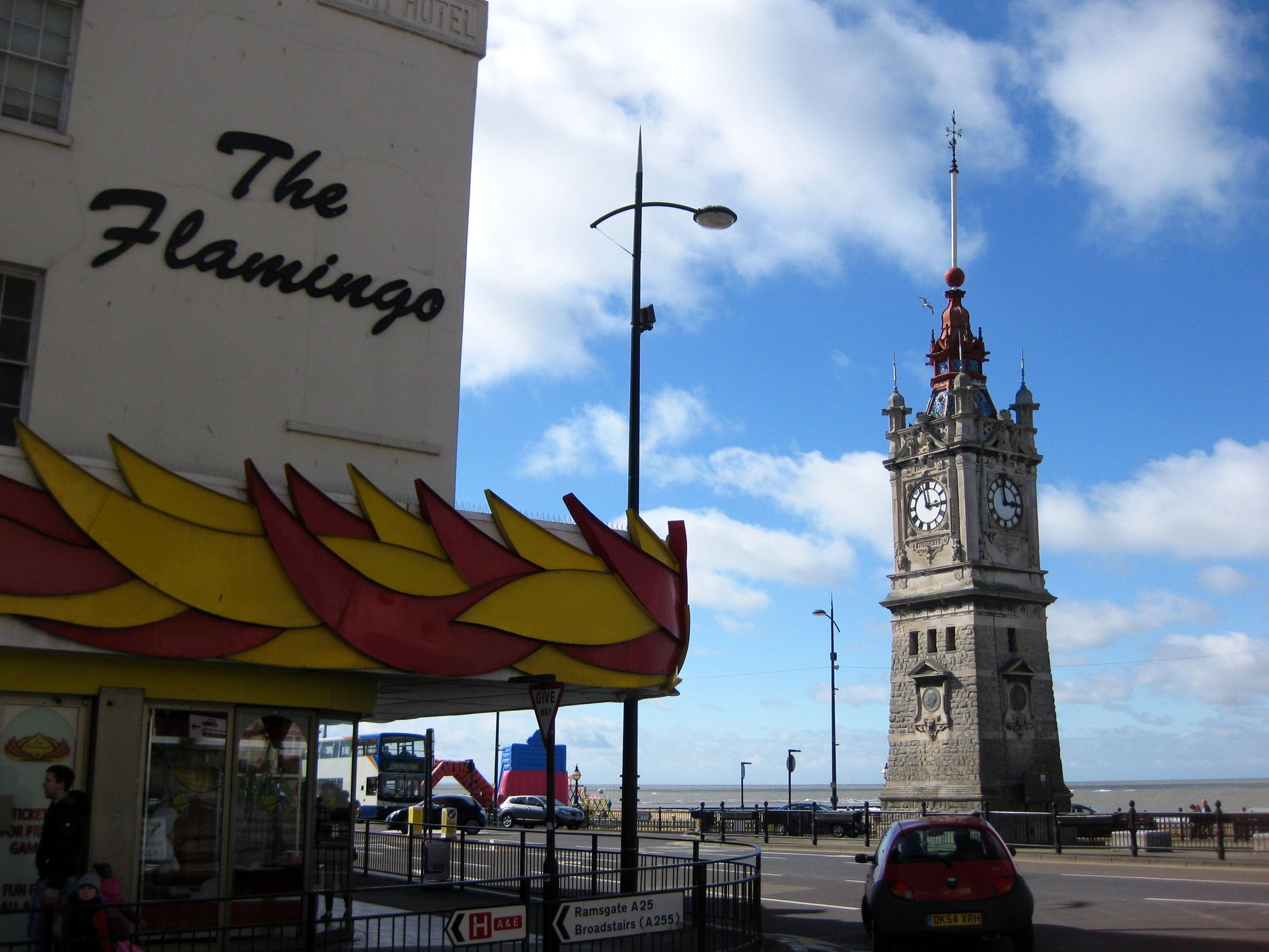 There's an election on in the UK, in case you hadn't noticed, and questions of national identity are swirling around like never before, from the resurgent Scottish nationalism of the SNP to the anti-immigration rhetoric of Ukip. On Good Friday we set off from London for a weekend in Kent, which has often struck me as the most English of counties, and not always for the right reasons. It's a place that I'd never really explored, usually passing through en route to somewhere else, and I'd built up a certain image in my head of the county as a hotbed of flag-waving jingoism and hostility to foreigners, in spite (or perhaps because) of its proximity to the European mainland. This preconception was only heightened by the fact that this is now the Ukip heartland, where Nigel Farage himself is standing for election.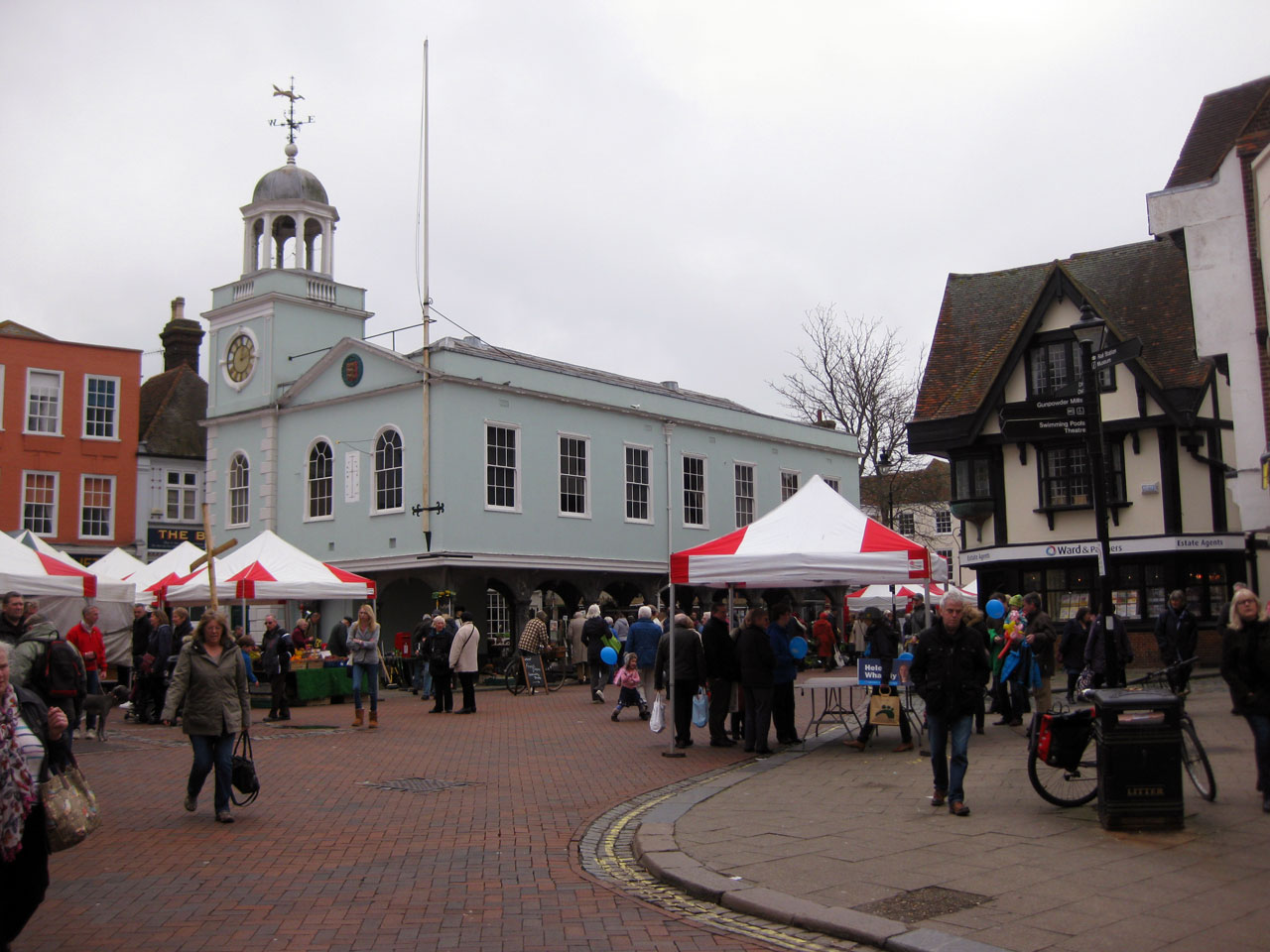 Our first stop was Faversham, a likeable little market town centred around a square where a wooden crucifix stood, presumably awaiting its Christ. By a stroke of luck we were in town on the weekend of the Faversham Hat Festival, which promised such delights as the 'best hatted dog' competition. Sadly we arrived too late for the Hat Parade through the centre of town, so we made our way instead to the Alexander Centre for the grand finale. The main hall was a surreal spectacle, with a choir up on stage singing exclusively hat-themed songs (The Sun Has Got His Hat On, All Around My Hat, Where Did You Get That Hat? etc.), while the assembled throng of hatted men, women, children and dogs waited expectantly for the judges' verdicts on the various competitions. You'd be hard pressed to find a more authentic display of English eccentricity, and there was a Monty Pythonesque silliness to it all, from the man with a two foot tall pirate ship balanced on his head to the dog wearing a crown.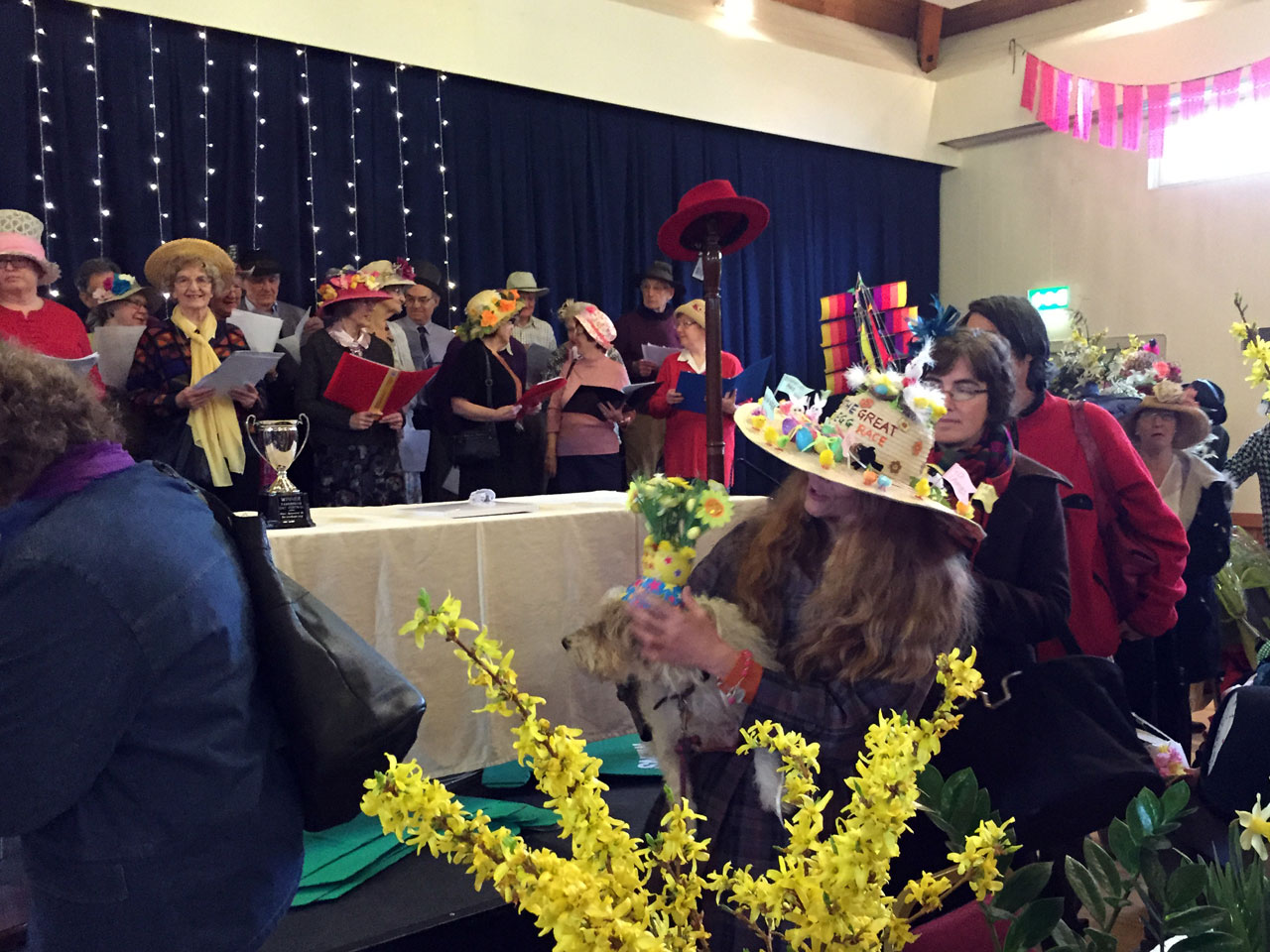 We found more to divert us in Faversham than just dogs in hats, with market stalls peddling artisan cheeses, craft beer, vintage kitsch and all manner of crap and clutter. One stall seemed to specialise solely in rusty, knackered old bits of metal, from bent screws to useless keys to mangled bits of agricultural machinery, while another offered an interesting line in vintage film reels, including the cheery sounding Nazi Death Camps. Over in the opposite corner of the square the local Conservative Party was out electioneering, no doubt nervously eyeing the encroaching Ukip tide in the nearby constituencies of Thanet South and Rochester and Strood.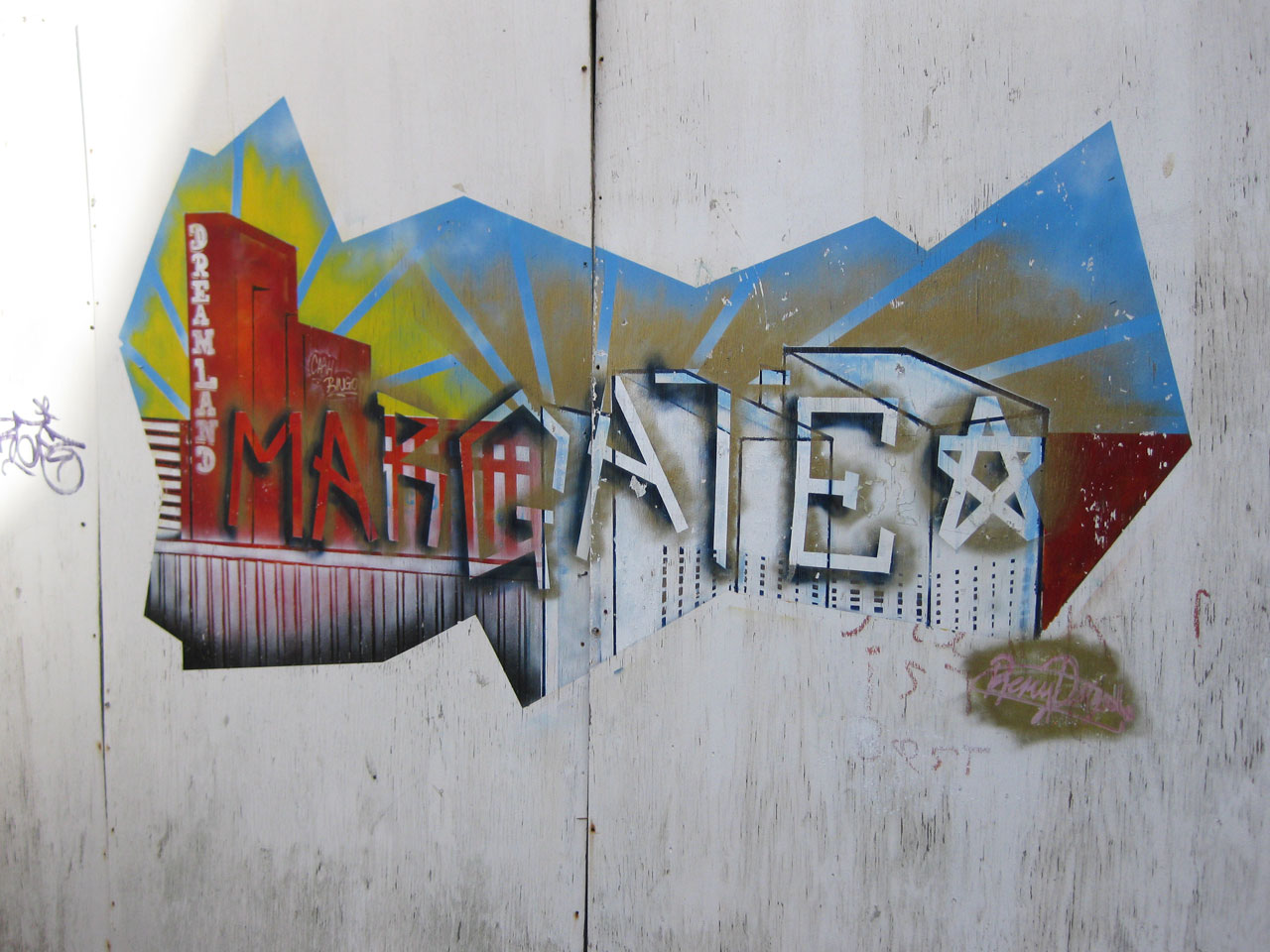 Heading into Margate later that day, the rising purple tide seemed ever closer as we began to spot Ukip billboards and adverts on the sides of buses. My first impressions were that this was the Kent I had been expecting, a place that was down on its luck and looking for someone to blame. The so-called 'Golden Mile', a wide swathe of sandy beach, is buttressed by a seafront promenade that graphically illustrates the decline and decay that has befallen so many English seaside resorts. A deserted, dilapidated wooden rollercoaster loomed over the sad-looking husk of the Dreamland amusement park, just next to a towering, brutalist apartment block that wouldn't have looked out of place in Albania.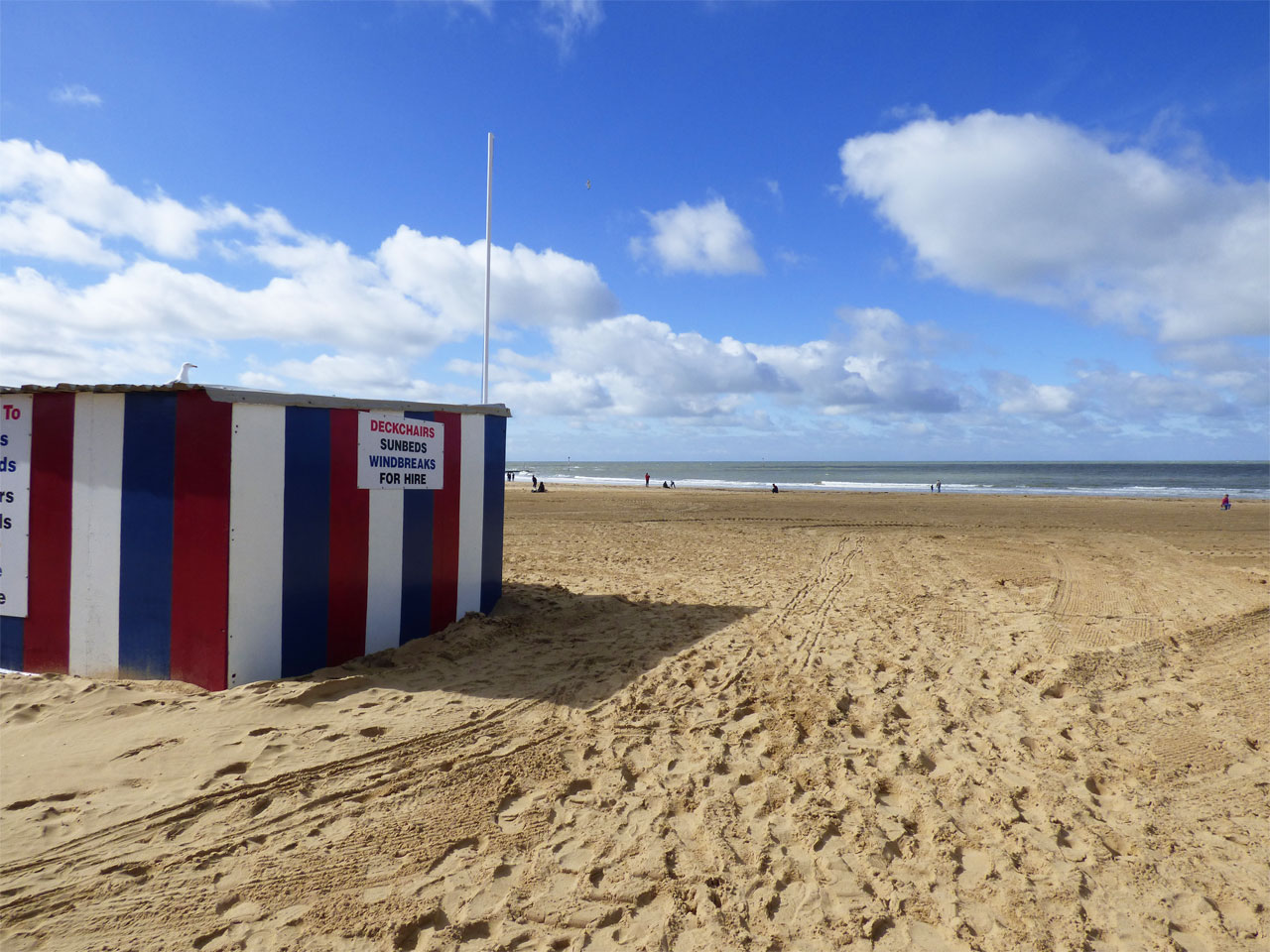 Our first stop in Margate was the [Shell Grotto](http://shellgrotto.co.uk/" target="_blank), a mysterious, dingy underground chamber where the walls are decorated with over four million sea shells. The grotto was unearthed in the nineteenth century, but no one is quite sure how long it's been there, who built it, or indeed why they went to all that effort. While the space itself is small, and the information provided is inevitably limited, it's an eerie and impressive place that left us all pondering what would drive someone to build such a thing. It must have taken months if not years to attach so many shells to the walls in such intricate patterns, and yet not a single record of its existence has been found that pre-dates its discovery in 1835.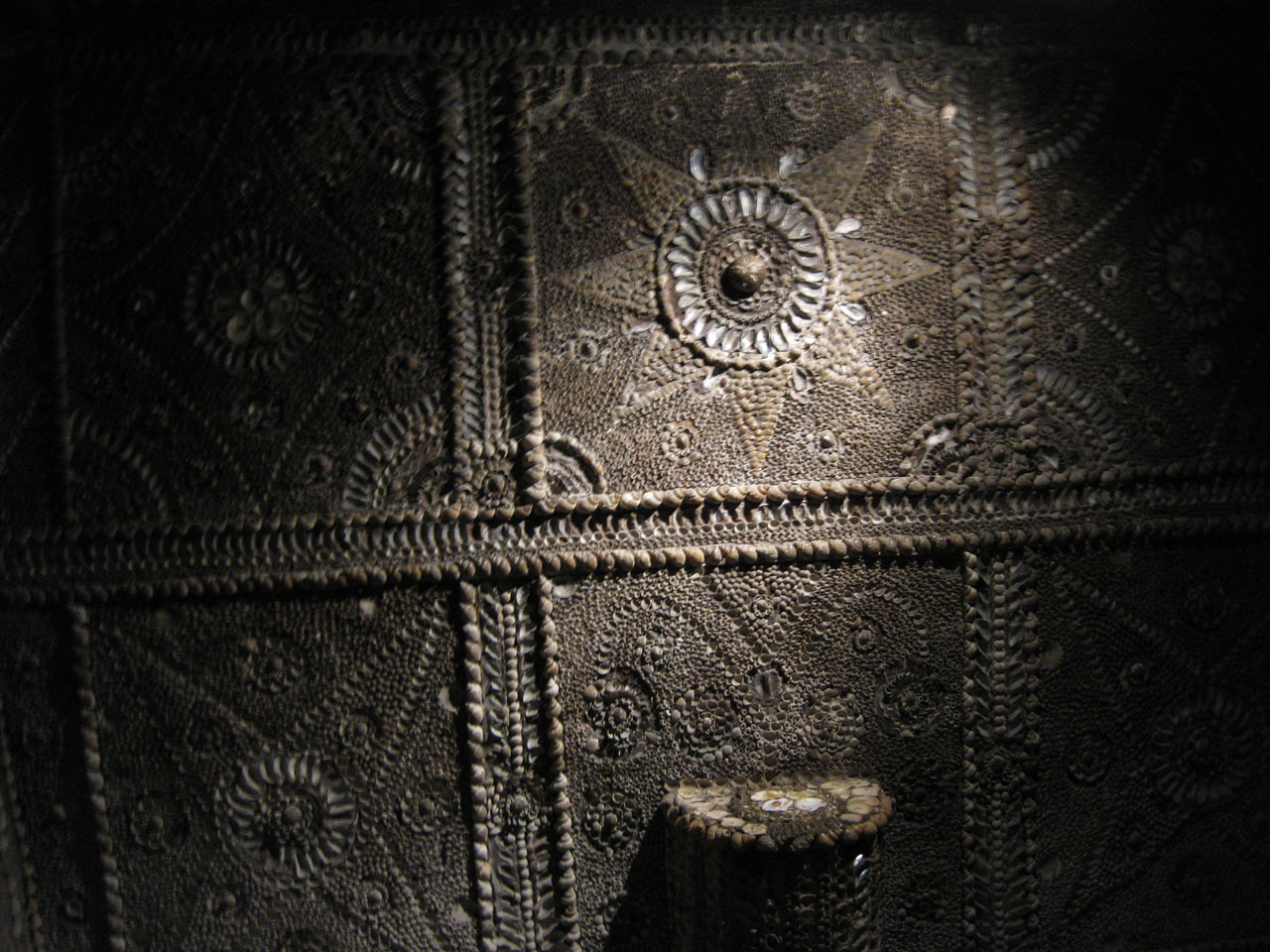 If the mysteries of Margate's past remain unresolved, then what of the town's future? Part of the answer can perhaps be found at the [Turner Contemporary](https://www.turnercontemporary.org/" target="_blank), a seafront art gallery housed in a boxy structure from which tendrils of regeneration are tentatively reaching out along the seafront. We looked round the 'Self' exhibition, an examination of self-portraiture which included pieces by Van Dyck, Hockney and Lucian Freud, as well as a film by Tracey Emin, who grew up in Margate. There's been a lot of hype lately around the idea of Margate as a sort of 'Shoreditch-on-Sea', attracting an influx of hipster types looking to escape the skyrocketing rents of east London, and it's hard not to see this as a positive development when you see how run down some parts of the town have become. The decline and stagnation of many of Britain's seaside towns has been well documented, something I saw first hand growing up near similar pockets of deprivation along the Essex coast such as Clacton (another Ukip stronghold), and it would be great if these places could be regenerated and reinvented in a similar way to the East End. But at the same time, gentrification always risks leaving people behind; coffee shops, art galleries and craft beer pubs might make the town more pleasant for tourists and young professionals escaping the rat race, but if existing communities are priced out then resentment will only increase amongst people who already feel marginalised.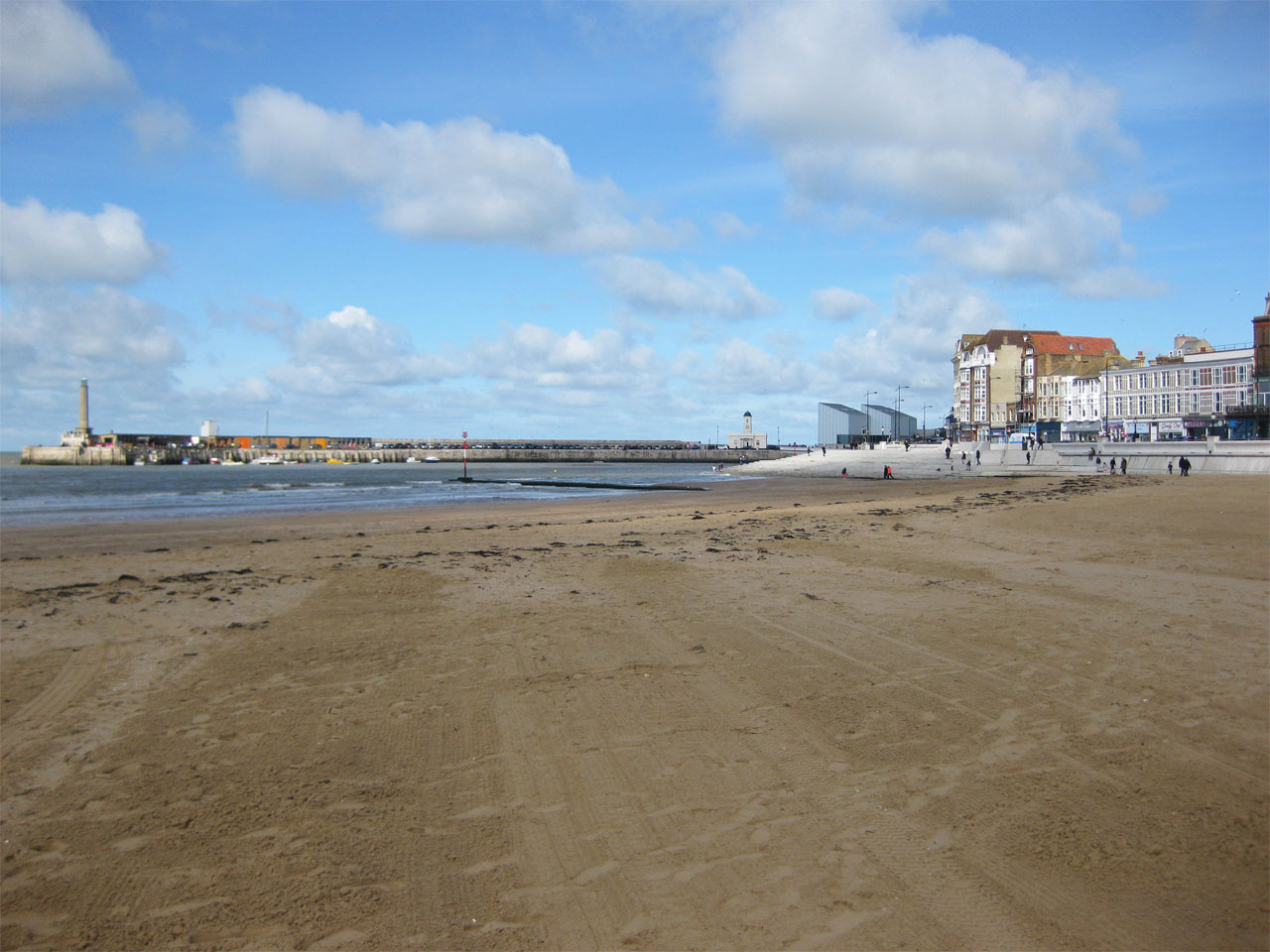 Pre-dating Margate's reinvention as a hipster hangout is the town's king of kitsch, Peter Clement-Bullett, owner of the Mad Hatter tea rooms. We were fortunate that we visited on a Saturday, as it's the only day of the week that the place is open, and it was an utterly bizarre experience. Five of us were squeezed into a tiny nook at one end of the upstairs dining room, surrounded by tinsel, photos of Princess Diana, paintings of racehorses and all manner of chintzy, patriotic tat. The man himself was dressed in an iridescent yellow waistcoat and tall top hat, and he laid on an excellent spread, with tea served in a china pot, freshly baked scones and doorstop-sized slices of cake. The tinny soundtrack of wartime music, the creaking floorboards and the fully functioning Victorian lavatories gave it the feel of a museum, or perhaps a bizarre piece of performance art in which we were the unwitting stars; there was a moment when I genuinely wondered whether the other customers were actors.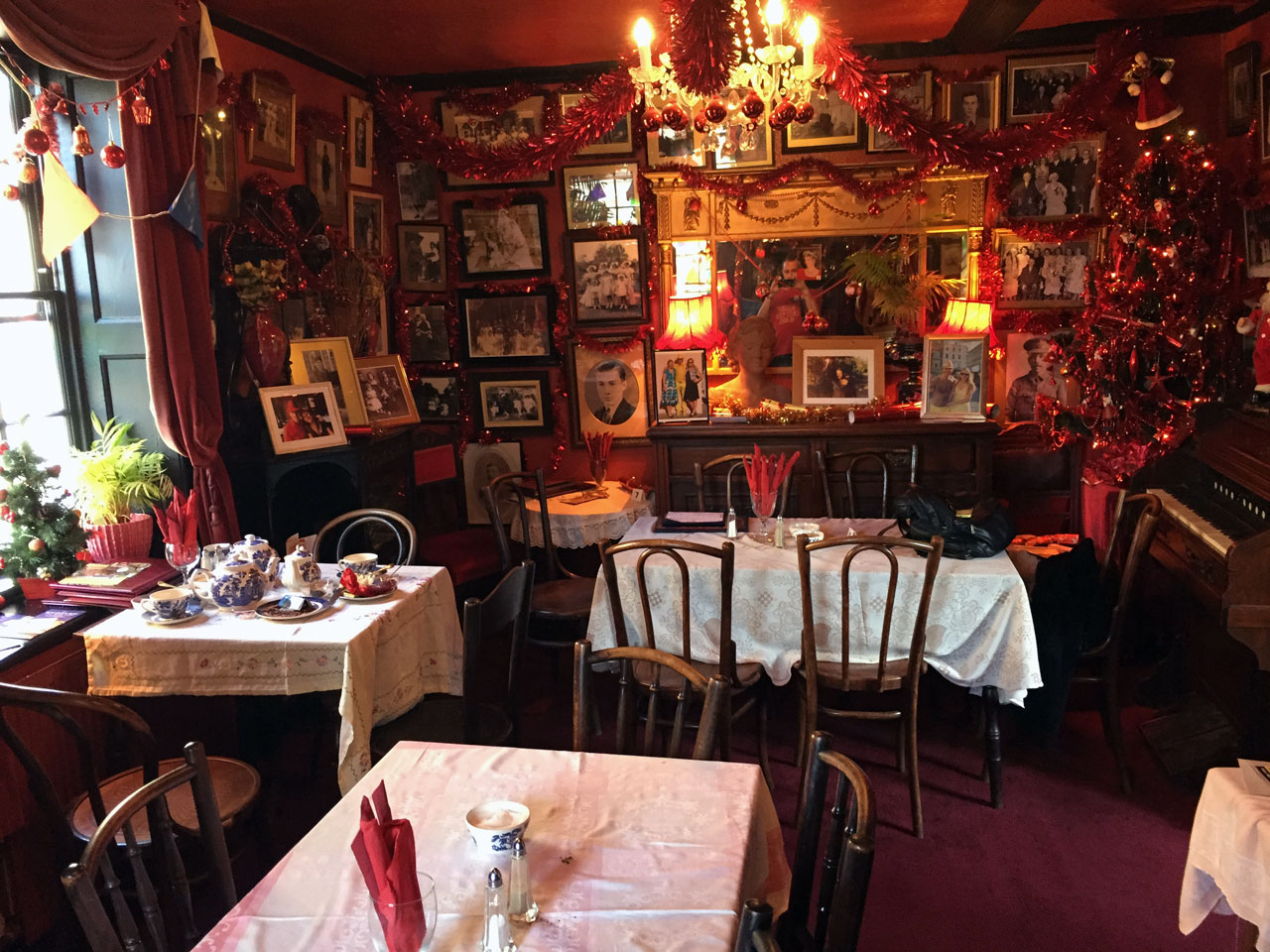 If Margate's gentrification is a work in progress, then that of nearby Whitstable feels more fully realised. Our breakfast at Windy Corner Stores was several notches above your standard fry-up, the flat whites expertly done, while the pebbly beach was awash with beardy types walking their tiny dogs. Harbour Street, a thoroughly pleasant thoroughfare in the centre of town, was like Stoke Newington Church Street reimagined by the seaside, a row of kitschy independent shops selling all manner of bijou artisanal nonsense.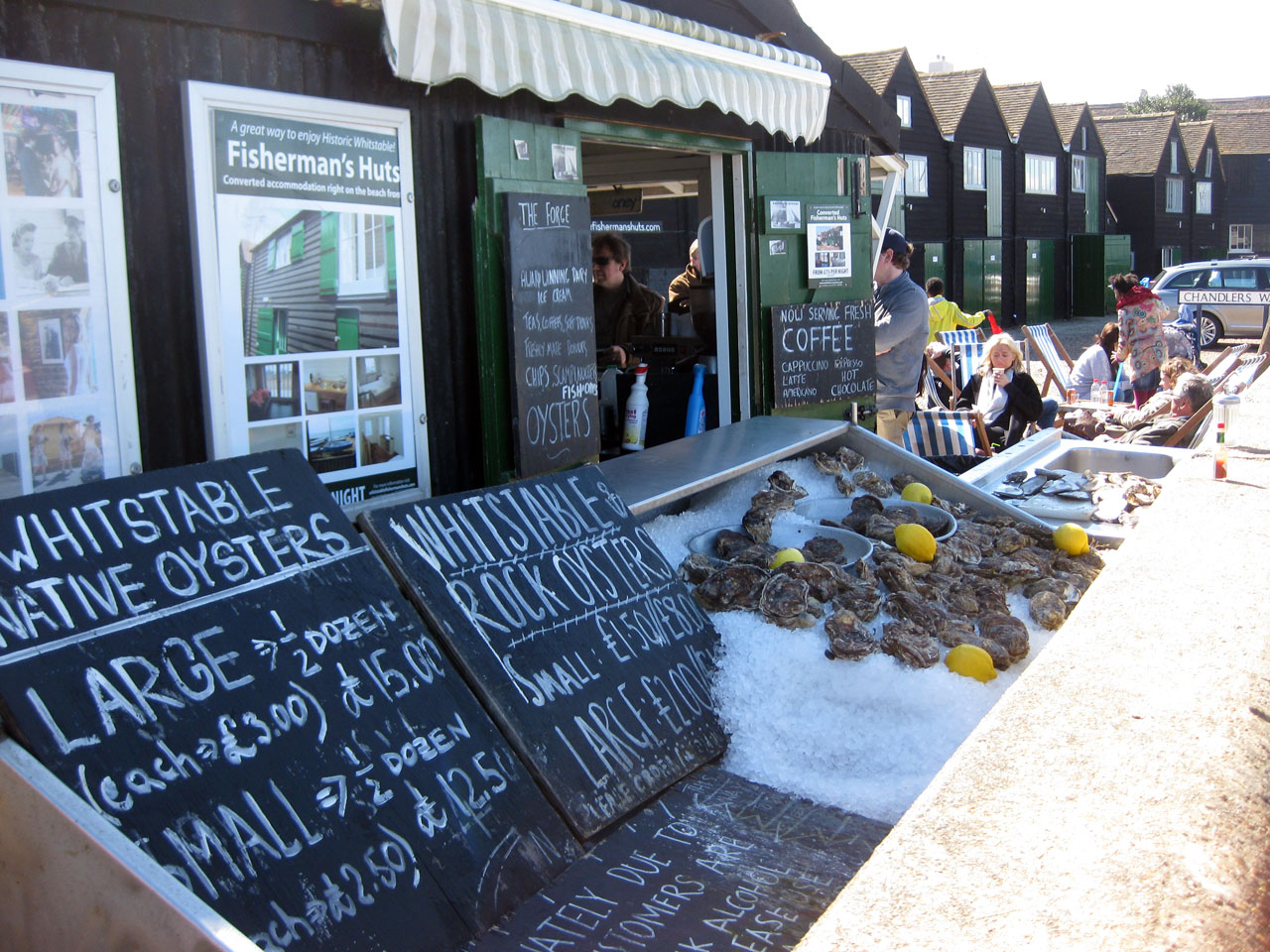 It was a sublime, sunny Easter Sunday and the harbour was full of life, visitors and residents taking a seafront stroll and tucking into fish and chips, ice creams, and, of course, the oysters for which the town is famed. I'm a big fan of seafood, but I'd never tried an oyster; I'd never really seen the appeal of swallowing a live mollusc, which one friend had memorably described to me as 'like eating fishy snot'. But I felt it would be wrong to leave here without giving it a try, and so it was that I found myself sat by the waterfront staring at the paper plate in front of me, piled with ice cubes, on top of which sat one of the most revolting looking things I'd ever contemplated eating. I loosened the oyster from its shell, squirted it with a bit of lemon juice, then grimaced as I tilted back my head and tipped the slimy little creature into my mouth, swallowing it as quickly as possible. There was faint taste of salty seawater, a slightly unpleasant sensation as it passed through my mouth, but it was all over very quickly, and actually not that bad. I'm still not entirely sure why they're considered such a delicacy, but it nevertheless felt like a minor achievement, and my fears that I might end up gagging and projectile vomiting all over the table proved unfounded.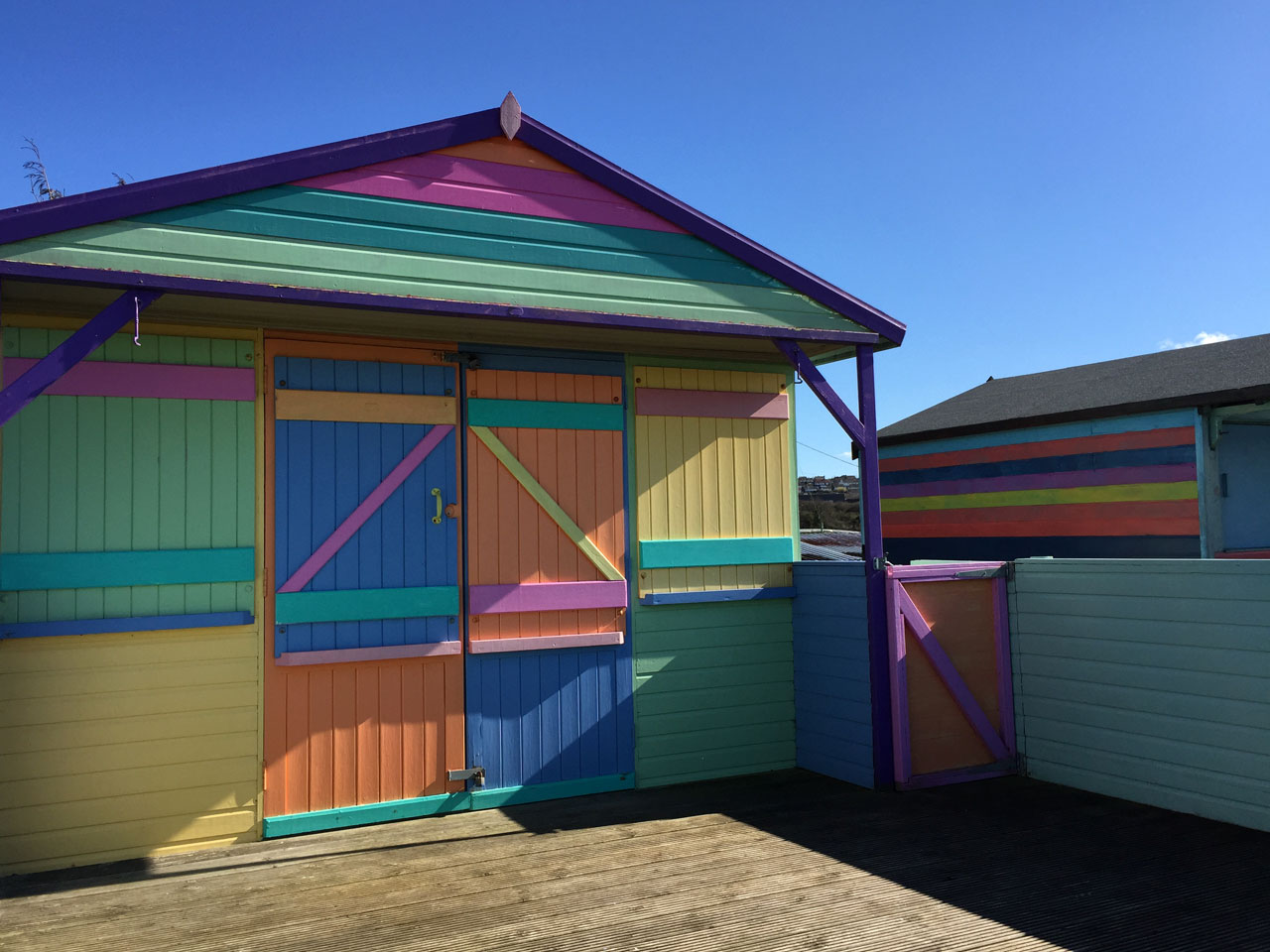 To the west of the harbour the bay stretches off towards the Isle of Sheppey, and we went for a walk along the crunching, stony beach, strewn with oyster shells and seaweed. Along the seafront was a kaleidoscope of beach huts and a row of handsome old houses that must sell for hundreds of thousands, and I could see why so many of my fellow Londoners have been lured here. As the vast blue sky began to darken with the setting of the sun we found a picnic bench outside the Old Neptune, a pub that sits right on the beach itself, and enjoyed a pint of Whitstable Bay pale ale.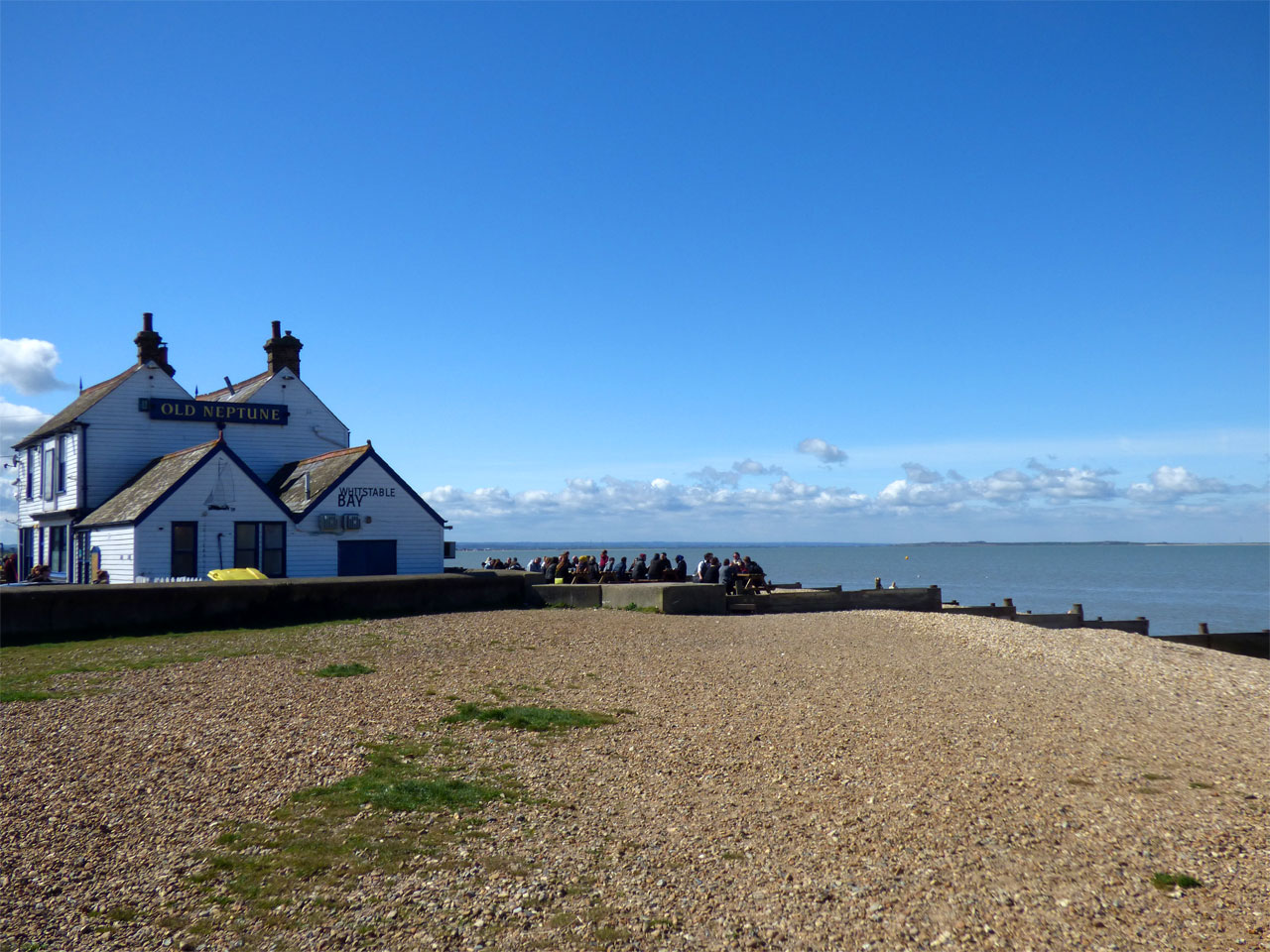 On Bank Holiday Monday we spent the morning in Canterbury, the highlight of which was another exceptionally good breakfast, this time at a place called the Refectory Kitchen just outside the West Gate. After an indulgent weekend of splurging our money on food and drink we decided we didn't want to spend £10.50 on visiting the cathedral, and we didn't find a whole lot else to do in the town. The streets seemed to be overrun with chain shops and restaurants, another one of those lookalike towns that are perhaps the true face of modern provincial England, and I felt a little sorry for the foreign tourists looking forlornly for something to photograph; a 'ye olde' building is a lot less attractive when it houses a Subway or a JD Sports. But then I guess you have to remember that people want towns that are liveable, places that they can afford to shop, and identikit high streets, as much as they drain the character out of our towns and cities, do tend to provide this.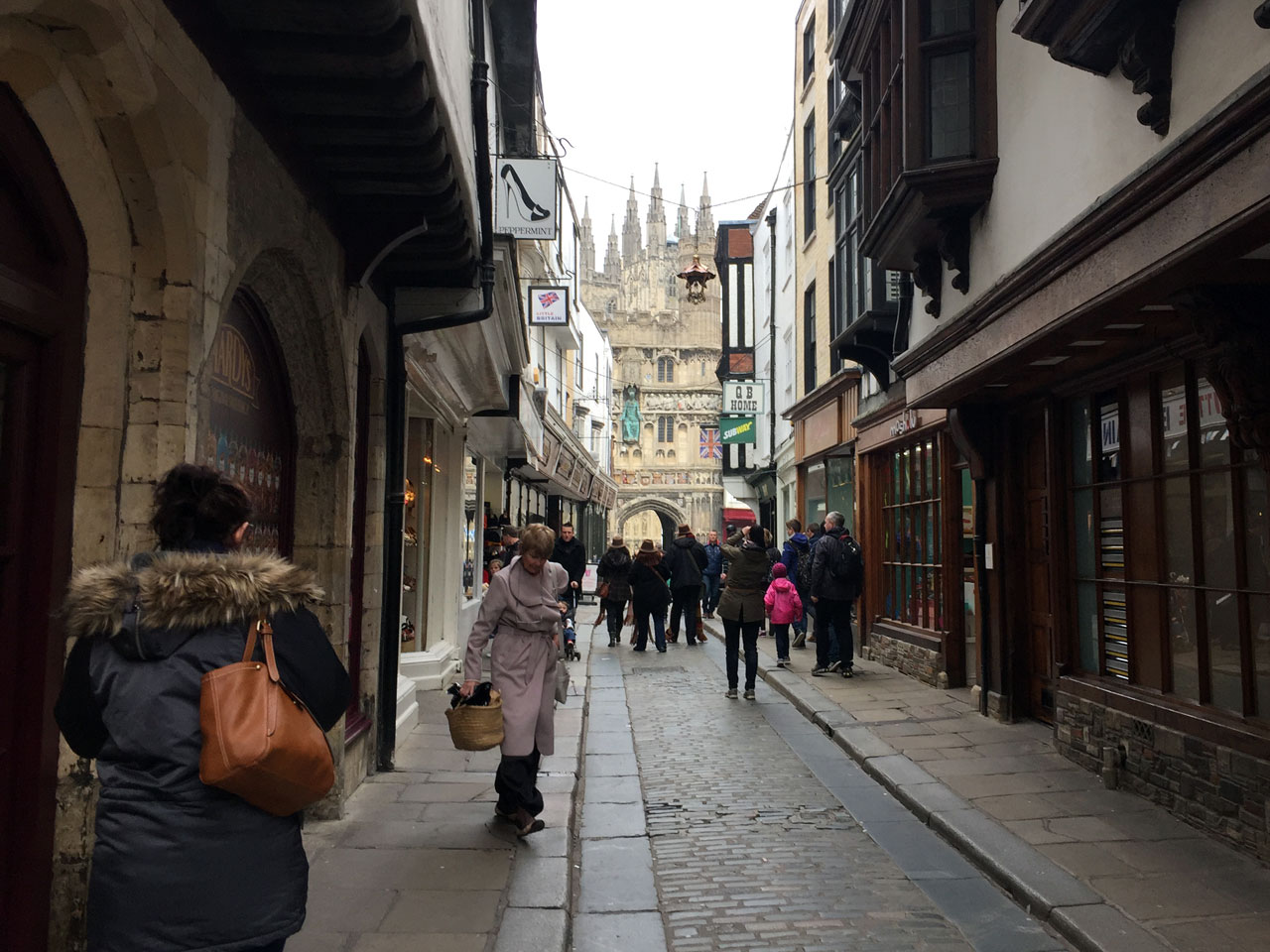 On the way back to London we decided to take a detour, and stopped off in Gillingham for lunch, which proved to be something of a miscalculation. I don't like to completely write off a place, but we soon found ourselves wondering if the dead cat we'd seen by the side of the road on the way into town was one of the lucky ones. The high street was a joyless strip of pound shops, fast food restaurants and betting shops, a place that seemed devoid of hope, drained of colour. This was the England of the left behind, the kind of place where you could almost understand why people would vote Ukip (Rochester and Strood, home to one of the party's two Westminster MPs, is right next door).
And it was perhaps a reminder that England is not just one place, nor one set of defining characteristics, but rather a messy and contradictory jumble of identities and ideas. It's the eccentricity of hat festivals and tinsel-draped tea rooms; it's the modernity and diversity of London; it's the faded glory of the Empire; it's the bawdy camp of a seaside resort; it's the desolation of the provincial town left to rot; and it's the constant capacity for reinvention and renewal.