God's Own Junkyard, Walthamstow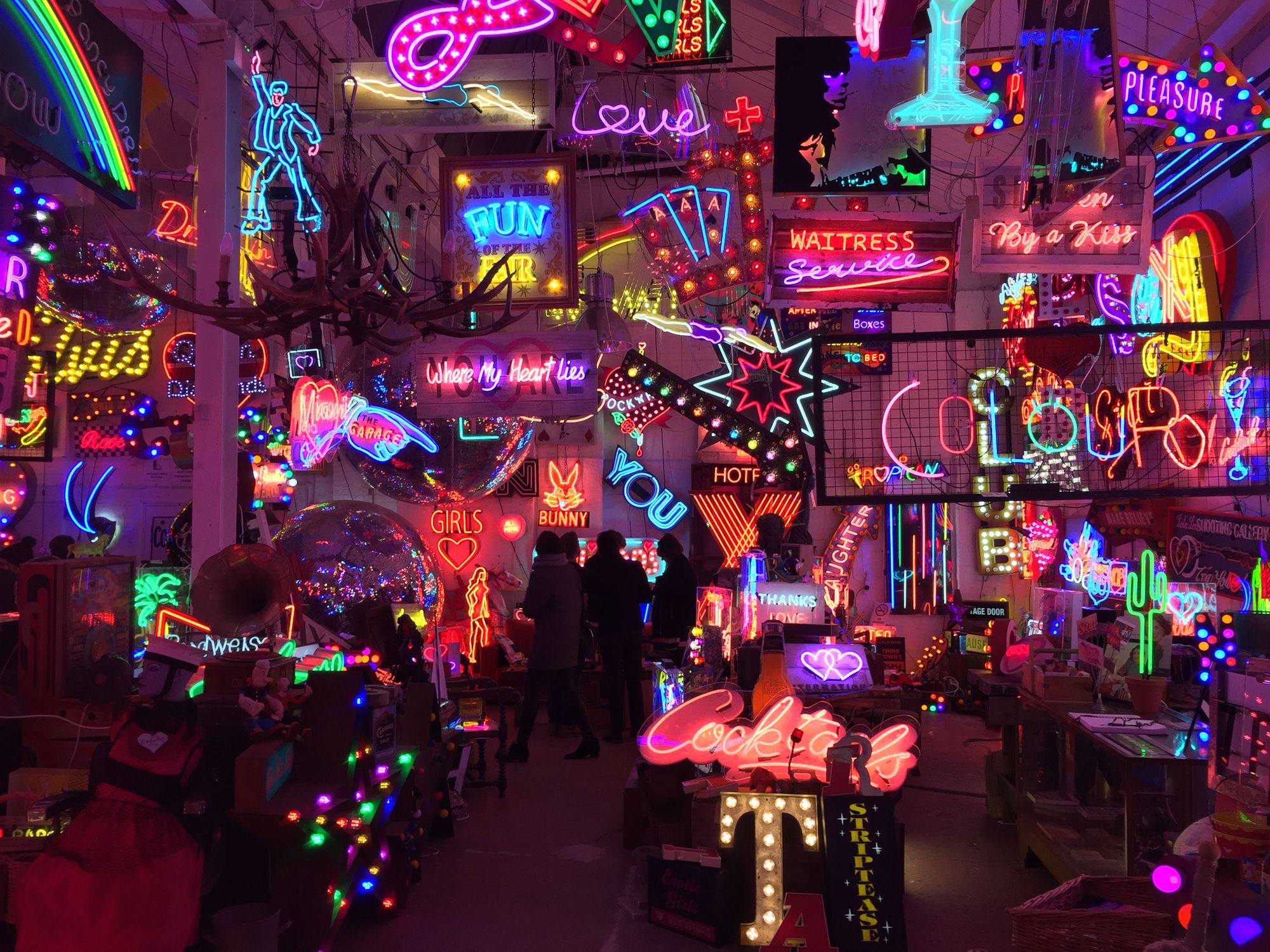 When you live in London it's easy to take your surroundings for granted.
I've lived here for five and a half years and I still haven't been to some of the city's biggest tourist attractions, places that would be at the top of your list if you were visiting for the first time. I've never been to Buckingham Palace, St Paul's Cathedral, or even the bafflingly popular M&Ms World, which seems to exist for the sole benefit of Spanish tourists. The flipside to this, however, is that when you live here you also end up seeing parts of the city that even the most offbeat tourist itinerary is never likely to reach. Last weekend was a case in point, when I ended up at a place called God's Own Junkyard, on an industrial estate in deepest Walthamstow.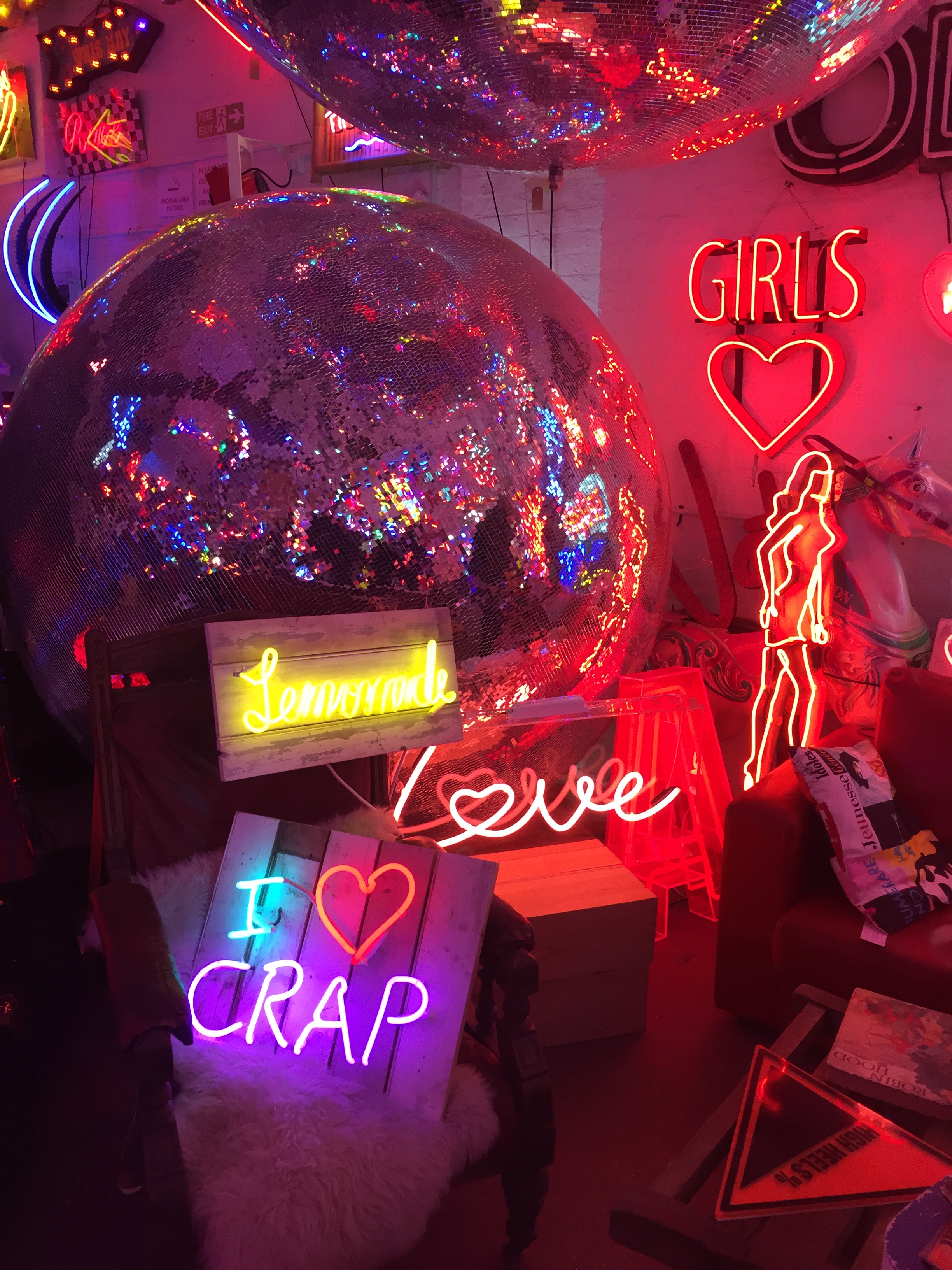 For those unfamiliar with Walthamstow, it's an area of north east London not too far from the Olympic Park, and is now seen as something of an up-and-coming neighbourhood, after many years in which its main claim to fame was as the home of East 17, a '90s boy band whose lead singer once tried to commit suicide by running himself over with his own car, and then blamed it on a jacket potato. I always enjoy exploring new areas of my adopted city, and I've been gradually getting to know Walthamstow since a couple of friends moved to the area at the end of last year.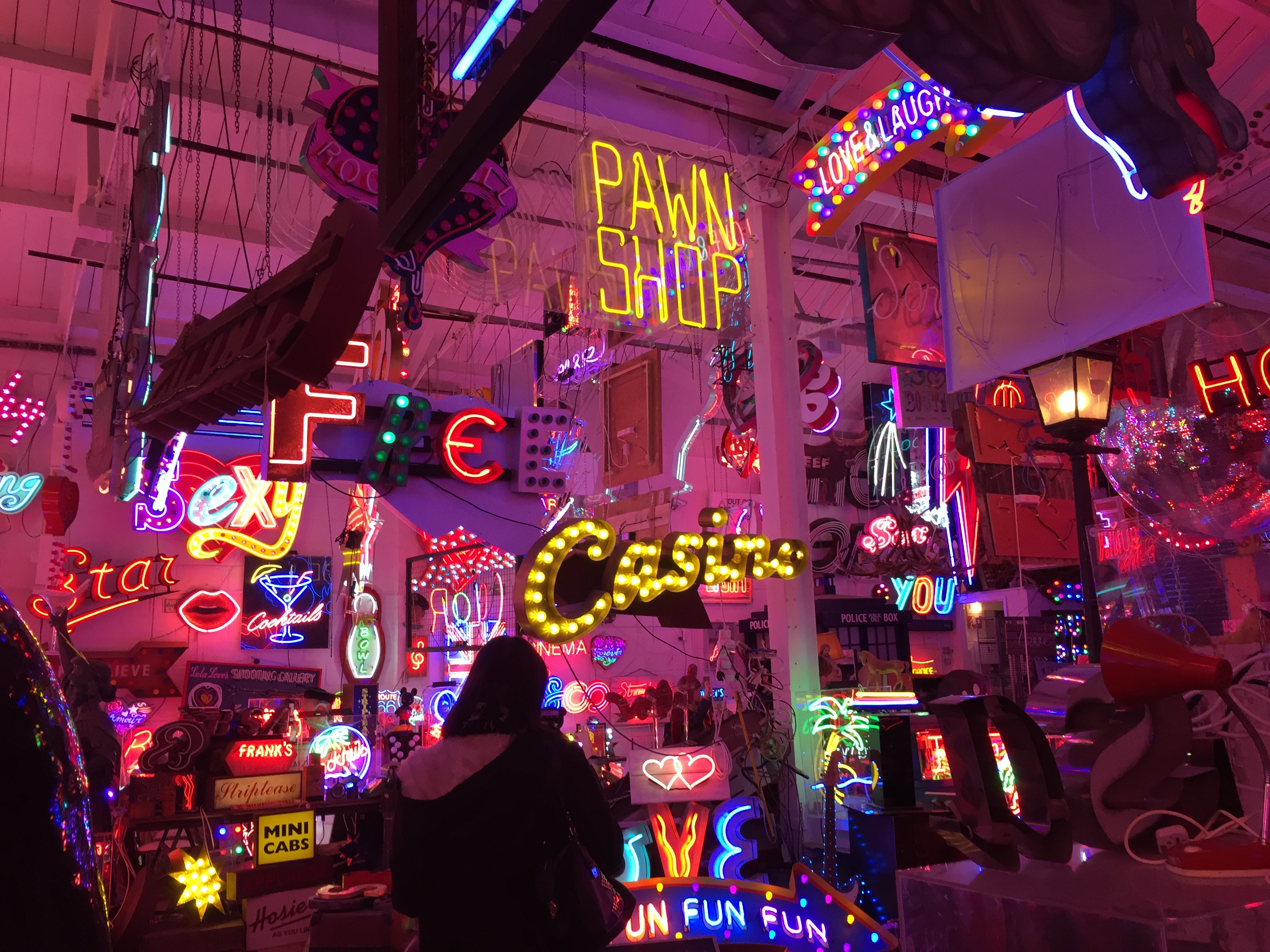 God's Own Junkyard is somewhere between an art gallery and a museum, an incredible collection of neon artefacts salvaged by the owner, Chris Bracey, from film sets, fairgrounds and discarded advertising hoardings, exhibited as found or repurposed and resurrected as artworks in their own right. The individual pieces are entertaining, ranging from a neon Jesus in a shed to a disco ball the size of a car, but it's the net effect of collecting them together and presenting them as an ensemble that makes it such a feast for the eyes. I found my mind boggling, not just at the lysergic rainbow of colours but also at the more prosaic question of how you wire all this stuff together without blowing up the nearest substation when you switch it all on. It's as if all the neon in Las Vegas has been condensed into a space little bigger than a two bedroom house, an Instagram goldmine that you would be very unlikely to find if you didn't know it was there.